Beauty CEO Huda Kattan on Facebook Watch Series 'Huda Boss,' Makeup and Business Tips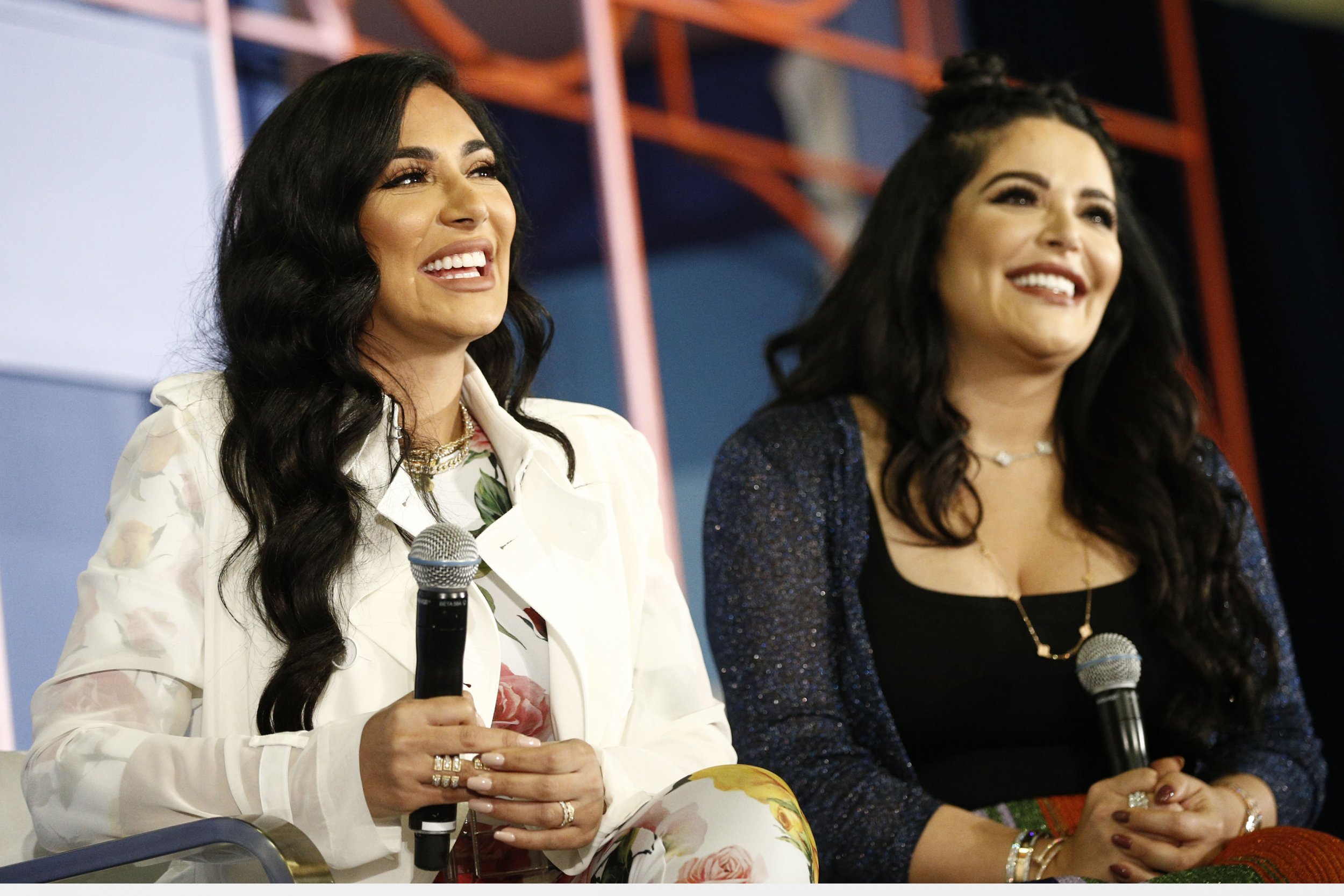 Huda Kattan, the CEO of her own beauty brand, Huda Beauty, which she launched in 2013, has a new reality series, Huda Boss, on Facebook Watch. Huda Beauty has a history with Facebook: It was the first platform Kattan used to promote her blog in 2010 and help build the business. Now Kattan, who has more than 25 million Instagram followers, is using the platform for her new show.
Huda Boss offers a look at how she and her family run the brand, including product launches, product flops, balancing work and family, and personal and professional commitments and conflicts. Huda Beauty's products include lashes, foundation and powder, and makeup sets for eyes and lips. "Everything Huda Beauty releases are products I use daily, and products that I invest all my time and heart into," Kattan wrote on the brand's site.
Kattan recently spoke with Newsweek about Huda Boss and offered beauty and business tips.
What is your new show about?
Huda Boss is a really honest look at how my family and I run Huda Beauty. It's the rawness and realness of what goes into running the business—it shows the good stuff, the bad stuff, the stressful stuff. We have a pretty crazy family dynamic, so we wanted to show what it's like to work alongside your family but also to inspire people to start their own brands. We wanted to tell our story, and hopefully inspire those watching the show, but also show a less glamorous side of our lives and business.
Why did you want to make a show that highlights how your family and business are connected?
Huda Beauty is run by me; my sisters Mona and Alya; and my husband, Chris. Our dad, Ibrahim, is really involved with the business, too, so we really couldn't do a reality show without showing them both. There are a lot of challenges that come with running a business, but even more so when it is alongside your whole family. In addition to showing how our family and business are connected, we wanted to make a show on a platform that allowed us to also connect directly with our fans. Our social family is super important to us, so we'll also be doing Live Q&As on Facebook Watch, and we're reading all of the comments in the Facebook group.
Can you tell me how you use social media in marketing?
We are a brand that was born of the internet, so we use pretty much every social platform to promote our products. Our followers are based all over the world, so it's important that we have a presence everywhere. We post a lot of user-generated content because we love to support up-and-coming artists, and we really love to do Live Q&As, as we know people like to engage with us. We post tutorials using new products and love to create funny memes and videos. When it comes to creating new products, I am constantly inspired by the comments and requests we see on Instagram. We always take into account what they are looking for and we never create anything unless we recognize that there is a need for it.
Of all your beauty products, which is your favorite? What's the one beauty product you absolutely could not live without?
I always have my Huda Beauty Lip Contour Pencil in Trendsetter with me. I'm always asked what I carry with me on a night out, and I never have anything. My makeup will stay on from morning until late, and people are always like, "'How? What do you do?" I can go all day without retouching my makeup, but every once in a while, I need to touch up my lips after eating.
What is your best beauty tip?
Honestly, getting enough sleep is the most underrated beauty tip! It sounds so simple, but the truth is too many of us have hectic lives, and it means that we don't get the beauty sleep our skin needs to rejuvenate itself. Silk pillowcases are actually amazing, if you're willing to invest. It's softer on your skin, reduces premature aging, and keeps your hair frizz-free and smooth.
Do you think highlighters and thick eyebrows are a fad?
Like anything, trends will come and go—it's just a matter of when they will pass. But I do think people have discovered the importance of brows when it comes to symmetry and enhancing the face so I don't think well-shaped brows are going anywhere. The same goes for highlighting—a small amount of product can make a big difference to the face, so I feel like this is here to stay, too.
If you weren't doing makeup, what would you do?
I always say I'd want to be like Beyoncé. I love singing, and I just want to slay the way she does. She is such a boss so I would literally love to just be her.
Do you have any tips for people who want to start their own business?
You need to have laser focus and not be deterred from whatever you are working toward. Also, surround yourself with the right people—you want to spend your time with people who uplift and inspire you, and are constantly challenging you. It's easy to absorb the energy around you, so you need to make sure that energy is positive and upbeat, and that those people are encouraging you at every step.