Update | Tammie Jo Shults, the level-headed pilot praised as a hero for steering the Southwest Flight 1380 to safety after it suffered an engine blowout, has received additional praise from one of the few people on earth who knows what must have been going through her mind at the time.
Chesley "Sully" Sullenberger was the captain who managed to land US Airways Flight 1549 safely onto the Hudson River in Manhattan in 2009 when the plane suffered engine failure after hitting a flock of geese while flying over New York, saving all 155 people on board.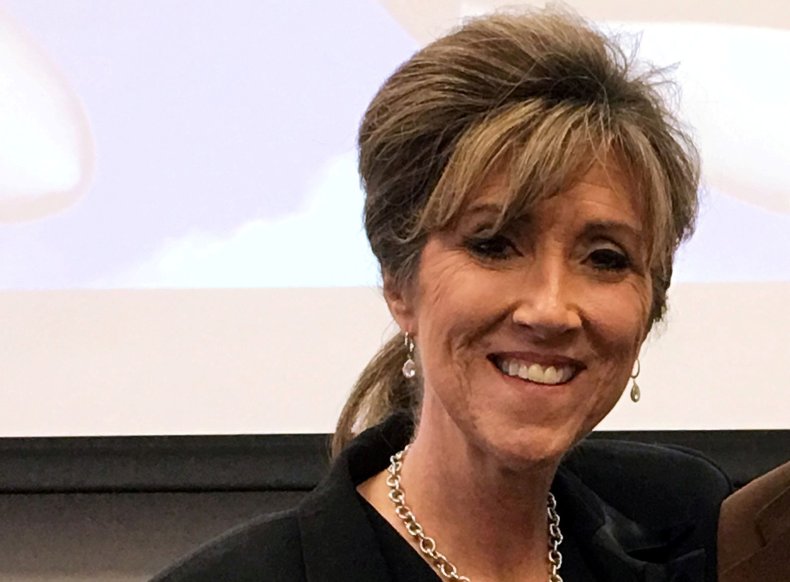 Sullenberger told Newsweek that Tuesday's emergency landing had similarities to his "Miracle on the Hudson," which was later made into a film starring Tom Hanks.
"In those first seconds, I knew it was going to change our lives forever. I knew that every thought I had, every choice I made, everything I said, everything I did or did not do would be scrutinized not only by investigators, but by aviation professionals for years," Sullenberger said.
The California-based pilot praised Shults and her crew for keeping a cool head during the emergency situation.
Audio recording of the moment Shults told air traffic control about the emergency has since been released, revealing just how calm the pilot remained under extreme pressure.
"No, it's not on fire, but part of it is missing," she says, almost tranquilly. "They said there's a hole and someone went out."
Sullenberger spoke about how pilots summon calm in a sudden emergency. Despite decades of training, planning and anticipation, those situations can still surprise a pilot and be startling, he said.
"I never gave a second thought about making that choice, about sacrificing the airplane to save lives," he told Newsweek. "It is a great responsibility to have that much authority. I'm sure that's one that this captain feels deeply. The outcome indicates that they worked together as a team...to rise to the occasion and achieve the best possible outcome under those circumstances.
Sullenberger and Shults, one of the Navy's first female fighter pilots, are part of a "small club" of people who have managed to safely land a plane after experiencing major failure. But the aftermath can be very tough to settle, he said, adding that for anyone who experiences such a moment, life is defined as before and after the incident.
"What really helped me in dealing with this was that I realized I had to make this experience a part of me, not simply something that had happened to me," he said. "I had to integrate it into my psyche, to made it part of my life experience that made me who I am and not feel like it was just a trauma–to take control of it, to embrace it, and that's what finally helped the most."
Sullenberger pointed to another engine failure in 2016, which was identified as the cause of Tuesday's incident.
"The fact that it is a similar failure to the one in 2016 makes me wonder if the actions taken up to now to require additional inspections of some of these series of engines are sufficient, apparently not," he said. "This is a surprise that this particular engine had this kind of failure at this point."
One passenger, Jennifer Riordan, died from her injuries after the engine explosion blew out one of the plane's windows, causing her to be partially sucked from the aircraft due to the air pressure.
The 43-year-old mother of two from Albuquerque, New Mexico, was taken to hospital after it landed but died as a result of impact trauma to her head, neck and torso, according to Philadelphia health officials.
In a joint statement with the copilot Darren Ellisor, Shults said she and her team were "simply doing our jobs" by landing the plane.
"Our hearts are heavy. On behalf of the entire Crew, we appreciate the outpouring of support from the public and our coworkers as we all reflect on one family's profound loss."
This story has been updated with quotes from Chesley "Sully" Sullenberger​.
Correction: A previous version of this story incorrectly spelled the name of Chesley "Sully" Sullenberger as "Scully." This error has been corrected.