Huey Is Gone but 'Pop, Lock & Drop It' Lives On Through These Viral Videos
When you think of 2000s rap, you probably remember the viral song "Pop, Lock & Drop It," and can't deny it makes you want to dance, even now. News broke on Friday that rapper Huey, responsible for the iconic song, was shot and killed in St. Louis on Thursday night, at the age of 32.
Internet users flocked to share tributes and moments of grief over Huey's death. Twitter was full of memorial moments, most of which mentioned the release "Pop, Lock & Drop It" as Huey's defining moment in his rise to stardom.
The song was released in 2006 and since has gained 25.5 million plays on Spotify. Along with the song, of course, was the dance that puts TikTok trends to shame. IT was a defining cultural moment that united people in song and dance and led to the creation of a list of viral videos.
Here are some of the best "Pop, Lock & Drop It" videos from the 2000s interwebs that are still just as much fun to watch today as it was in 2006.
Newsweek subscription offers >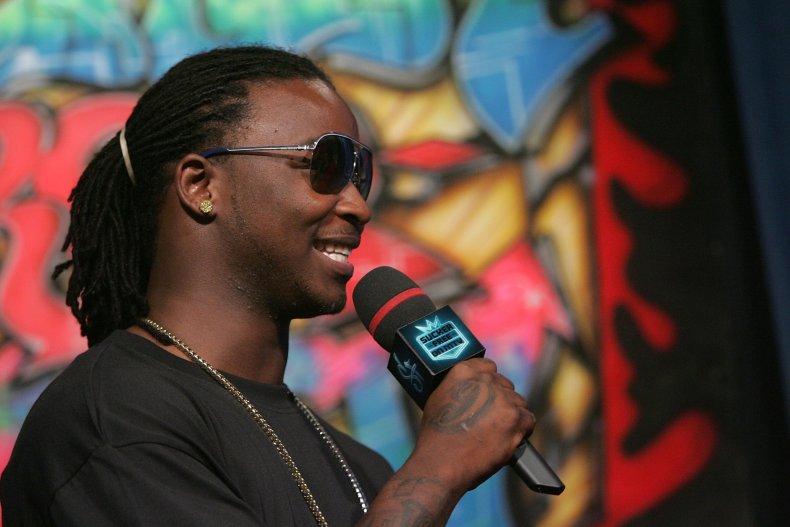 The Original
It's only fair to start this list with the official "Pop, Lock & Drop It" music video, which was released on YouTube in 2009. The video not only started the "Pop, Lock & Drop It" dance trend, but it made viewers everywhere want to wear roller skates to high school. You can watch the iconic scenes below. The video has over 50 million views on YouTube as of today.
Newsweek subscription offers >
Animatronics Takeover
This 2008 video lets animatronic animals from a pizza parlor perform the song. The YouTube video has over a million views, and what commenters seem to love is the directing choices. The video isn't straightforward: It has a series of different angles and scene cuts that make the somewhat creepy performers look like they're actually filming a rap video.
Teletubbies Dance-Off
With 3.5 million views, the Teletubbies "Pop, Lock & Drop It" fad had viewers like YouTube user @KyoMato asking things like, "What am I doing with my life?" This video lets Huey's original song shine while spotlighting the odd, everyday doings of the kid's television staple. We have to admit, their choreography is nearly perfect with the song.
Dancing Before Mom Gets Home
The trend continues, even in 2020. This little girl went viral because of her adorable dance moves, and an announcement that she was going to "get started before her mom comes down." After asking Amazon's Alexa to play the Huey song, she gave it her all.
Huey Is Gone but 'Pop, Lock & Drop It' Lives On Through These Viral Videos | Culture