'Hug Rooms' Allow Elderly to Embrace Loved Ones Amid Pandemic
We could all use a hug these days, but in many cases, that's not such an easy feat anymore. COVID-19 has made acts that used to be taken for granted, like a hug from a friend, a trip to the movie theater or a big deep breath of fresh air at your local park a risky endeavor. For months, those who live alone, or the elderly who live in nursing homes or assisted-living facilities that have imposed extra protocols to protect those vulnerable populations, have had little contact with other human beings—especially loved ones.
But when Zoom birthdays and holidays just don't fit the bill, some nursing homes have tried to give their residents a little taste of normalcy through the creation of "hug rooms."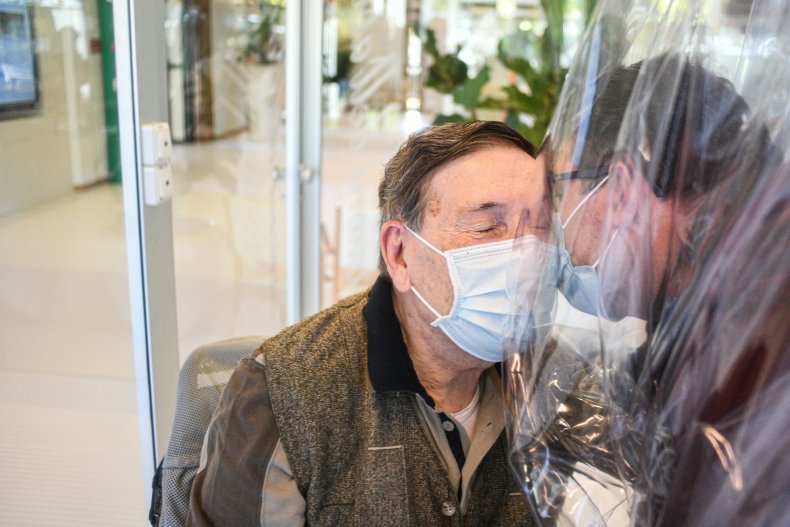 The Domenico Sartor home near Venice has placed a special anti-contagion curtain in one room to create a stanza degli abbracci, The Independent reports. Here, residents can visit with loved ones and through the special clear curtain embrace them. There are also areas of the room that simply have arm holes where visitors can stick their hands through and hold hands through a clear barrier. Of course, even with the curtain between them it is still crucial that visitors to the home follow the strict health guidelines put in place.
The Domenico Sartor is not the first home to use this kind of innovation—and will likely not be the last. In August, caretakers at Tuscan Gardens of Venetia Bay in Venice, Florida, installed two hug walls. These curtains were complete with holes where family members—after putting on long plastic gloves—could stick their arms through for a full hug, WFTS-TV reported.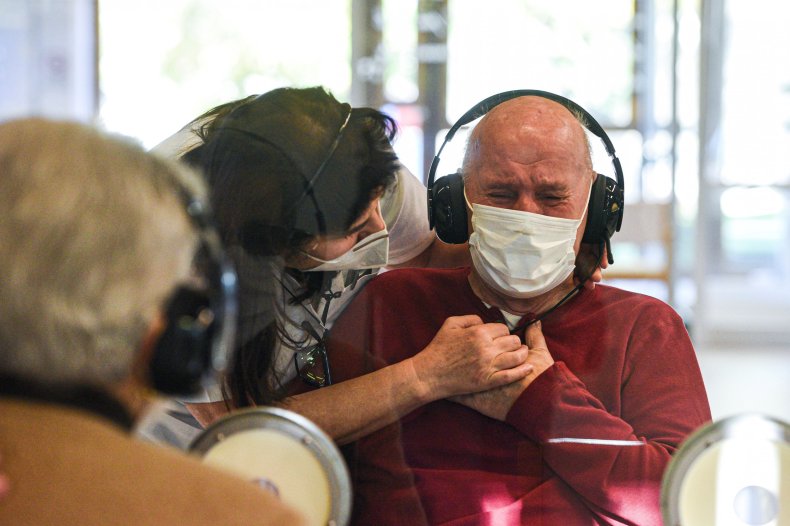 One couple interviewed by the station said it had been the longest they had gone without holding one another since the 1960s.
The virus not only affects the physical health of those it infects, it affects the mental health of patients—as well those who love them. NPR reported this week that new research shows that one in five people diagnosed with COVID-19 are, within three months, diagnosed with psychiatric disorders such as anxiety and depression.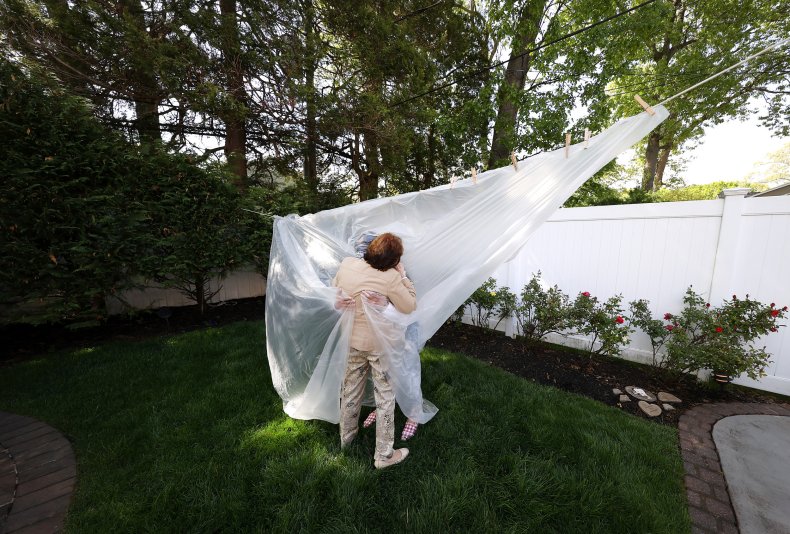 Outside of these care facilities, families began to get creative over the summer when it was becoming apparent that this virus was not going to go away. One family in Massachusetts made their own hug curtain in their backyard to be able to embrace their grandparents. A mother-daughter duo got supplies from Home Depot and created a plastic barrier—with sleeves and all, they told Boston 25 News. Innovations like these help those who might feel isolated and alone feel a little less so.