Huge Ancient Statue of Mystery Iron-Age Goddess Discovered in Turkey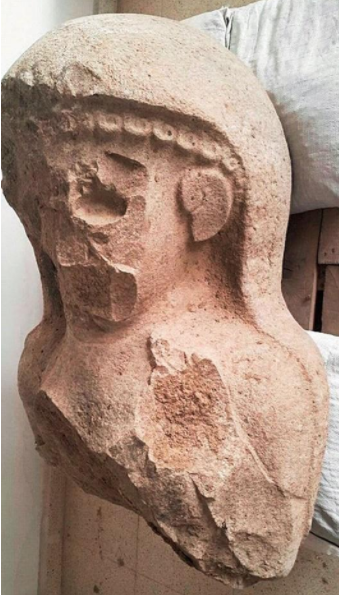 Excavations in southeastern Turkey have uncovered a massive 3,000-year-old statue, partially destroyed in what appears to have been a ritual act of iconoclasm, that is believed to depict either an Iron Age goddess or a political leader.
The archaeological team, led by researchers from the University of Toronto, unearthed the statue, which would have originally stood 16 feet in height, at a site in Tayinat, Turkey, not far from the country's border with Syria. The remains of the statue, just over 3.5 feet long and 2.2 feet wide, are carved in reddish basalt stone.
Its remnants are well preserved, but the face and chest were intentionally destroyed, leading the archaeologists to believe the statue may have been defaced in a ritual act.
Read More: Ancient Egypt: Secret Room Discovered in Great Pyramid by Archaeologists Armed With Lasers
"Her striking features include a ring of curls that protrude from beneath a shawl that covers her head, shoulders and back," Timothy Harrison, professor of near eastern archaeology in the Department of Near & Middle Eastern Civilizations at the University of Toronto, said.
"The statue was found facedown in a thick bed of basalt stone chips that included shard-like fragments of her eyes, nose and face, but also fragments of sculptures previously found elsewhere within the gate area. That parts of these monumental sculptures have been found deposited together suggests there may have been an elaborate process of interment or decommissioning as part of their destruction," Harrison continued.
The statue was found within a monumental gate complex that would have provided access to the upper citadel of Kunulua (later Tayinat), the capital of the Iron Age Neo-Hittite Kingdom of Patina (A.D. 1000–738 B.C.). The site is approximately 75 kilometers west of the Syrian city of Aleppo.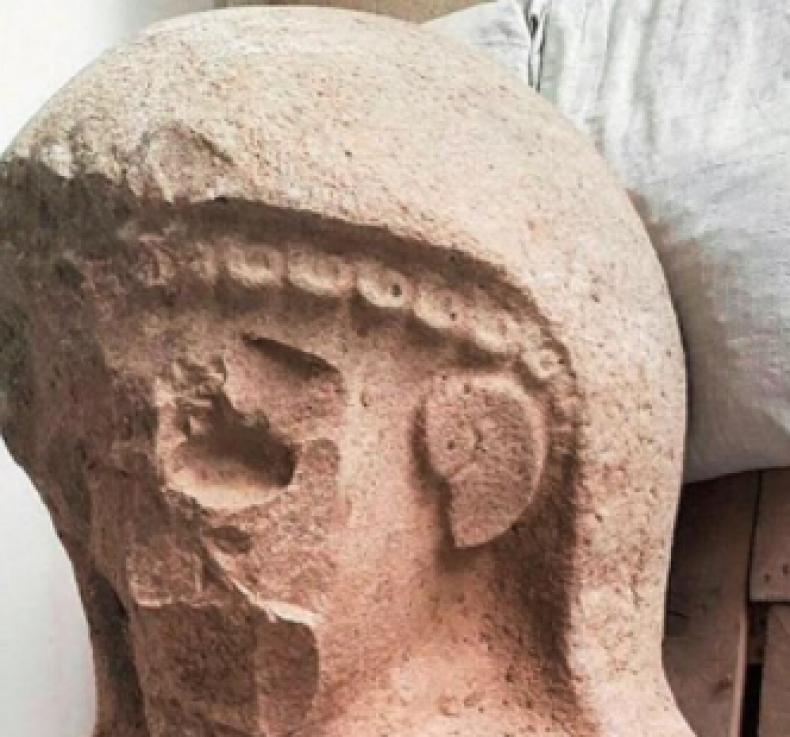 The identity of the female figure has not yet been determined, but the archaeological team has some ideas. It is possible that she is either a representation of Kubaba, divine mother of the gods of ancient Anatolia, or a politically important leader.
The ancient female carving indicates the reverence for women within Neo-Hittite society at the time. "The discovery of this statue raises the possibility that women played a more prominent role in the political and religious lives of these early Iron Age communities than the existing historical record might suggest," Harrison said.