Huge Beijing Dust Storm Creates Dangerous Air Pollution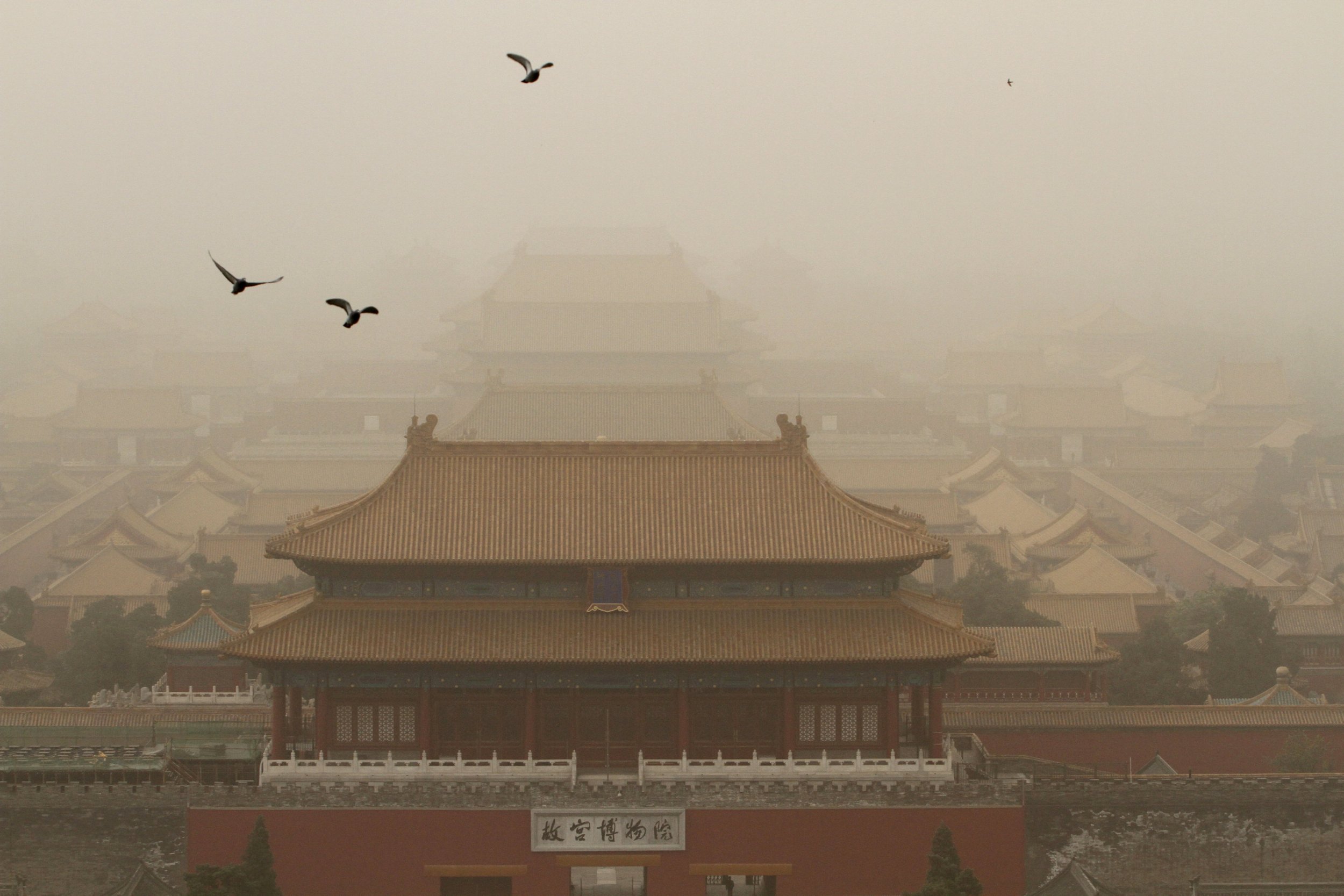 A dust storm covering Beijing and swathes of northern China is pushing air quality well over the brink of recommended World Health Organization limits.
Officials are recommending the young and elderly stay indoors until Thursday evening when air pollution levels are expected to subside. The dust is blowing in from Mongolia and the Gobi desert.
Experts were not able to precisely measure how bad the air pollution was, because the sandstorm caused traditional measuring instruments to break, the South China Morning Post reported. Internet users describe the phenomenon as bao biao , the moment meters bust because air-pollution is so high.
The U.S. embassy in Beijing encountered a similar issue, unable to do readings at the measuring center there because the equipment broke down.
The PM2.5 reading at 11:00 local time, which measures the density of pollution according to the number of breathable particles, was at 500 micrograms per cubic meter, according to the Beijing environmental agency.
According to the WHO, PM2.5s should be at 25 micrograms per cubic square, maximum.
Poor visibility created by the storm resulted in the delay of dozens of flights as well as cancellations. Chinese residents complained about the storm on social media, with many comparing the sandstorm to the smog that cloaks Beijing for many months in the winter time.
"I've got used to smog, time to try something new. If I have to choose one to live in, between sandstorm and smog, I prefer the former," said one Weibo commenter, the BBC reported.
"I dared not open my car windows even for a second. There was dust everywhere and the sky was so brown my children refused to get out of the car," said resident Li Chen in the South China Morning Post.