Huge Brawl Involving 200 Students Outside Philadelphia McDonald's Ends With 14 Detained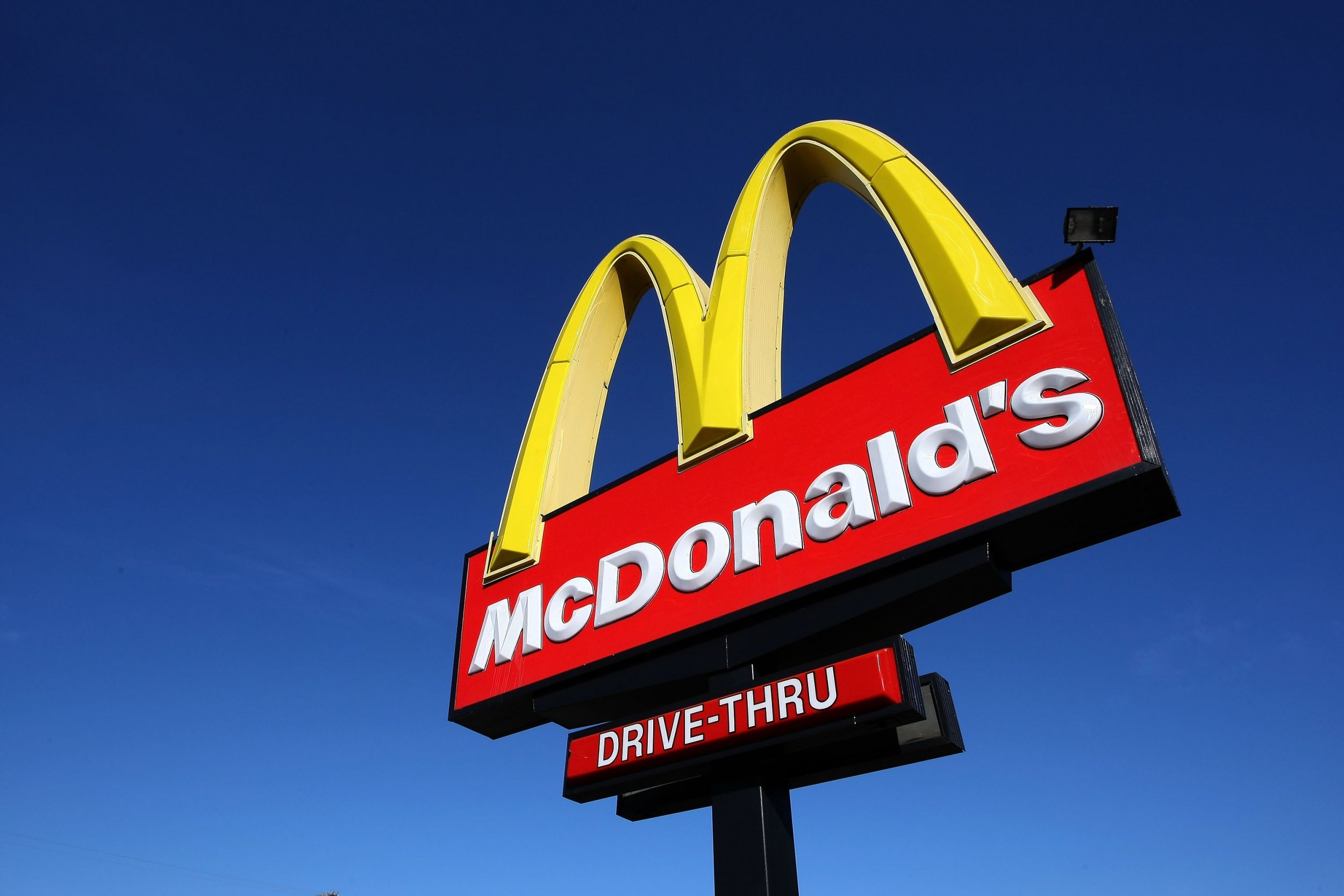 More than a dozen teenagers were arrested after a large fight involving up to 200 students broke out in front of a Philadelphia McDonald's.
Authorities said they received a report of a large brawl outside of the fast-food restaurant on Broad Street and Hunting Park Avenue at approximately 3:40 p.m. on Tuesday. When officers arrived, the situation "immediately deteriorated into a riotous condition" with some 150 to 200 students fighting, police said according to KYW-TV.
The situation was brought under control just before 5 p.m. after several calls for assistance by Philadelphia and SEPTA police, WCAU reported.
Fourteen juveniles were "detained and/or arrested and/or cited" during the incident, police said. Six teenagers were held at the 35th District station and another five were transported to be held at the 25th District station, The Philadelphia Inquirer reported.
Three police officers were also injured in the melee. Officers suffered a separated shoulder, cuts to the hands and a possible back injury, according to WCAU.
A Philadelphia Police Department spokesman told Newsweek that no new details were available at the time of publishing.
No information was released as to what might have led to the massive brawl.
In July, a much smaller brawl between several people saw two McDonald's employees fight a customer in an incident caught on video. The fight began after a customer attempted to fill a free water cup with soda from the soda machine.
A video of the incident posted on Facebook showed a female customer asking for a water cup before filling it with soda. Marie Dayag, who recording the video, said the restaurant's supervisor then reportedly shut the soda machine down.
During the argument, the customer appeared to throw a milkshake at an employee, who approached the customer and began punching her. Another employee intervened and grabbed the customer.
As one employee walked the woman away, the customer elbowed her in the face, prompting the employee to slap and punch the woman. It was unclear if the incident resulted in any arrest.
In a statement to Newsweek at the time, Brent Bohn, a McDonald's owner and operator said, "We do not condone the behavior depicted in this video and are currently investigating."
Huge Brawl Involving 200 Students Outside Philadelphia McDonald's Ends With 14 Detained | U.S.