Huge Crack Opens Up in Wyoming's Bighorn Mountains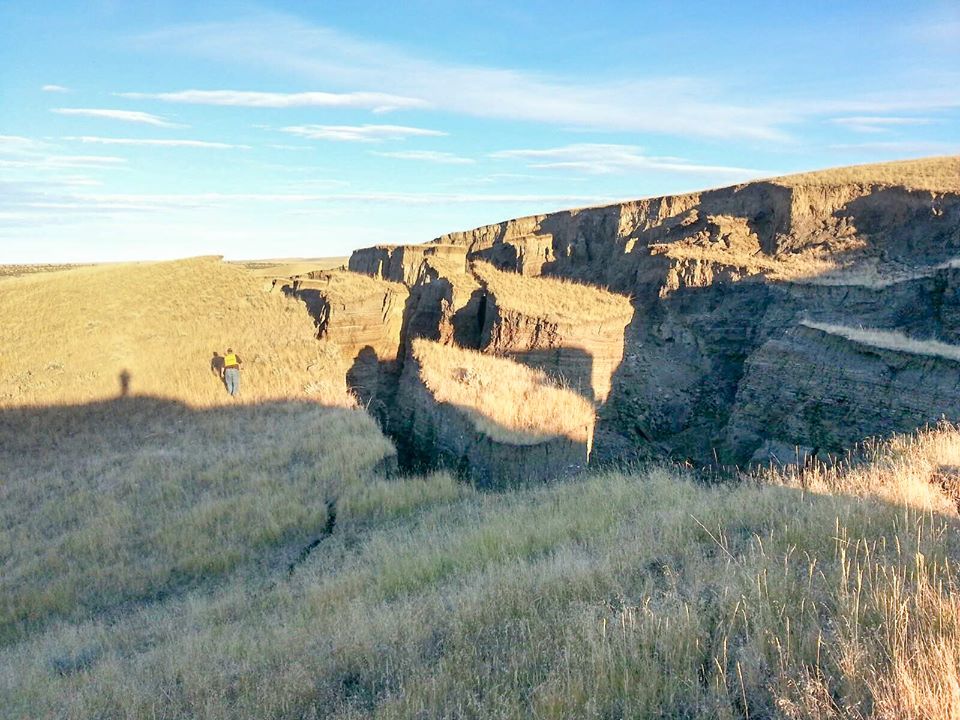 A large crack in the Earth has opened up in Wyoming's Bighorn Mountains, prompting widespread attention and speculation as to what caused it.
The large hole or "gash" was first reported by hunting group SNS Outfitter & Guides on its Facebook page. A group of hunters spotted it on a ranch they hunt in the range, which is a well-known for spot for elk, mule deer and white-tailed deer.
The crack appeared in a matter of two weeks, and measures approximately 150 feet wide and more than 1,200 feet long, the group reported. According to an engineer who spoke to the group, the crack was formed after a spring dissolved the earth below a caprock, causing the rock to splinter and sink.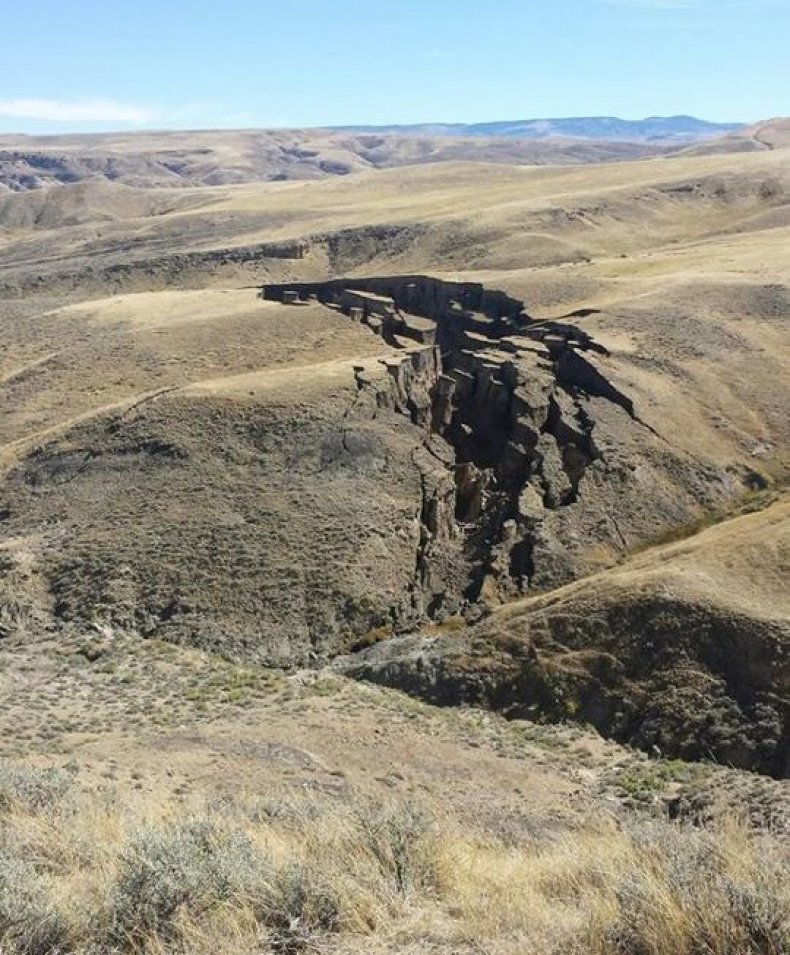 "Apparently, a wet spring lubricated across a cap rock," the engineer said. "Then, a small spring on either side caused the bottom to slide out."
Seth Wittke, geological manager with the Wyoming Geological Survey in Laramie, told Grind TV the crack can be described as a type of landslide.
"Without getting out there and looking at it, I can't be positive, but from what I've seen on the Internet it looks like a slow-moving landslide," Wittke said. "A lot of landslides are caused by subsurface lubrication by ground moisture or water and things like that, or in this case, a spring."
While it appears large, it could be bigger. It's a "fairly small event given the overall aspect of how big landslides can be," Wittke noted.
He also said it could keep getting larger "as long as there's room for it to move" laterally along the disintegrating caprock.