The Huge Hidden Costs of Trump's War on Contraception
The Trump administration's recent rule change makes it harder for women to obtain birth control, and the impact will reverberate far beyond simply inconveniencing women.
All of us – our families, our communities, our economy – pay a price when there are barriers to contraceptive access.
Our country bears an expensive public cost when access to birth control is limited. Nearly half of all pregnancies in the United States are unplanned, resulting in 1.5 million unplanned births each year. Two-thirds of these births are paid for with public dollars to the tune of $21 billion a year, including public outlays for prenatal care, labor and delivery, postpartum care and years of infant care.
But the costs don't end with just these expenses – babies born as a result of unplanned pregnancy are significantly more likely to arrive preterm or at a low birth weight. This can lead to developmental problems and other health complications that often create lifelong issues and lead to pricey medical bills.
There's a strong ripple effect to unplanned pregnancies. Unplanned pregnancy is a leading reason why young women put their education on hold or leave the workforce, lowering earning potential and increasing the likelihood of poverty for them and their children.
What's most important in all of this is that it isn't what women want for themselves. Nearly half of all unplanned pregnancies occur to women using a contraceptive method that isn't working well for them. The places where many women get their healthcare make it very difficult to access the most effective methods of birth control, IUDs and implants.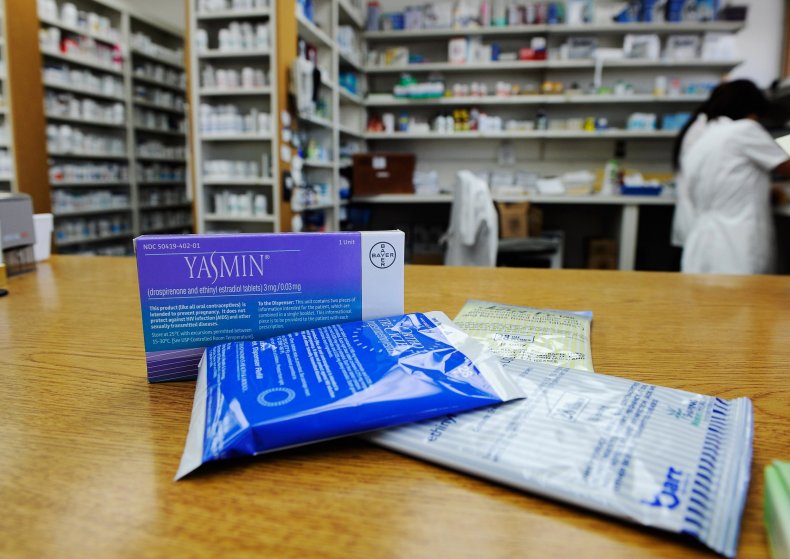 These are considered by the Centers for Disease Control and Prevention, the American College of Obstetricians and Gynecologists, and the American Academy of Pediatrics as best-in-class birth control, yet we make it hard for women to access these options.
When women have same-day access to the full range of birth control methods, and can choose the one that works best for them without cost, we start to stem the tide of unplanned pregnancy.
Some methods, including IUDs, previously might have required multiple appointments, meaning women had to repeatedly take time off work, find childcare, and reliable transportation. Clinics often don't stock the full range of options.
Our work at Upstream enables us to partner with states and work side by side with doctors, nurses and support staff to make sure they can offer free same-day access to all contraceptives. Helping women achieve their own goals and empowering them to decide when and if they want to become pregnant improves economic and health outcomes for parents, children, and communities.
Delaware is taking this to heart. In 2015, we announced a partnership with then-Governor Jack Markell to reduce the rate of unplanned pregnancies in the state. Delaware had the highest rate of unplanned pregnancies in the country – 57 percent.
We have trained providers across the entire system, including public health centers, private practices and hospital systems, to reduce barriers and improve access to birth control. Delaware has actually changed rules to increase access to birth control. Today, any woman in Delaware can get access to the method of birth control she wants for free. They're betting that increasing access will reduce unplanned pregnancy and improve birth outcomes.
To date, Upstream has been able to train health centers that reach almost 80 percent of women in the state. Through our work in Delaware – and in Texas, New York, and Ohio – we've seen first-hand that removing barriers to access and ensuring that every woman can choose the birth control method that's right for her leads to better outcomes for patients and providers.
We know that expanding access has macroeconomic benefits as well. Even just a small reduction in unplanned pregnancies can save millions of dollars. When Colorado invested in their family planning programs, the state saw a savings of $5.85 for every $1 that was invested.
The bottom line is this – reducing access to birth control hurts women, families, and the economy. Our work is dedicated to ensuring providers offer all women – no matter where they live, their income, or their insurance status – easy, affordable access to the full range of birth control options. Doing anything less harms us all.
Mark Edwards is co-founder of Upstream USA, a national nonprofit that expands access to all forms of contraception to reduce unplanned pregnancy and improve economic opportunity.