'Huge Problem' Lab Leak Theory Was Dismissed as Conspiracy: Ex-WHO Adviser
The dismissal of the COVID-19 lab leak theory is a "huge problem," according to Jamie Metzl, a former adviser to the World Health Organization (WHO).
Metzl, who served as a member of the WHO expert advisory committee on human genome editing, told Newsweek on Monday that he spoke with other scientists and experts who told him they avoided speaking about the lab leak COVID-19 origin theory out of fear of criticism and backlash.
"This is a huge problem. We need to have open communications. The February 2020 and Lancet letter and March 2020 Nature Medicine commentary calling those of us raising legitimate questions about pandemic origins 'conspiracy theorists' were not science but scientific propaganda and bullying," Metzl said.
Metzl's comments came shortly after the Wall Street Journal published a story detailing a classified report from the U.S. Department of Energy (DOE) that the COVID-19 virus likely originated from a laboratory leak in Wuhan, China. It said the agency made the determination with a "low confidence" rating, and follows a similar determination by the FBI, which previously said that the COVID-19 pandemic might have originated from a lab leak, with a "moderate confidence."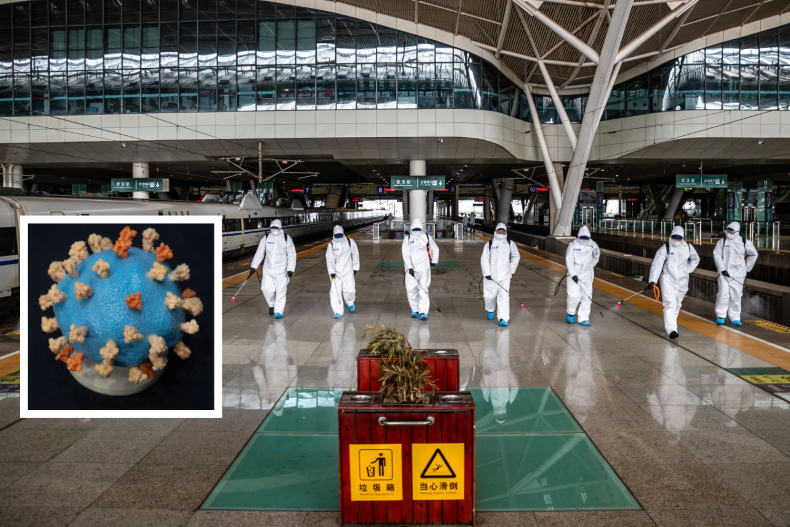 In March 2020, Newsweek published a report detailing an assessment of the origins of COVID-19 by the U.S. Defense Intelligence Agency.
"We have no credible evidence to indicate SARS-CoV-2 was released intentionally or was created as a biological weapon," the report obtained by Newsweek said. However, the report noted that the virus likely originated "accidentally" from "unsafe laboratory practices."
Despite the recent report from the Wall Street Journal, since the start of the COVID-19 pandemic, Metzl has continued to question the origins of the virus, which were initially believed to be from a wet-market in Wuhan.
"I have been saying since January that the most likely starting point of the #coronavirus crisis is an accidental leak from the Chinese virology institute in #Wuhan. Because China still covering up & blocking access, it's not possible to yet say for certain. Occam's razor applies," Metzl said in a tweet posted on April 14, 2020.
Metzl told Newsweek that the report published by the Wall Street Journal was "extremely credible" and "extremely important."
"Reason why level of confidence is low is not because of the quality of the informants but simply because of the number of informants that they have, which is low. I look forward to seeing the report, but my understanding is that it is significant," Metzl said.
China has continued to dispute any theories associated with a possible lab leak and the Chinese government press agency Xinhua said last year that lab leak theories have been "concocted by anti-China forces for political purposes."
Newsweek reached out to the WHO for further comment.