Huge Wildfire in Canada Causes Mass Evacuation of Entire City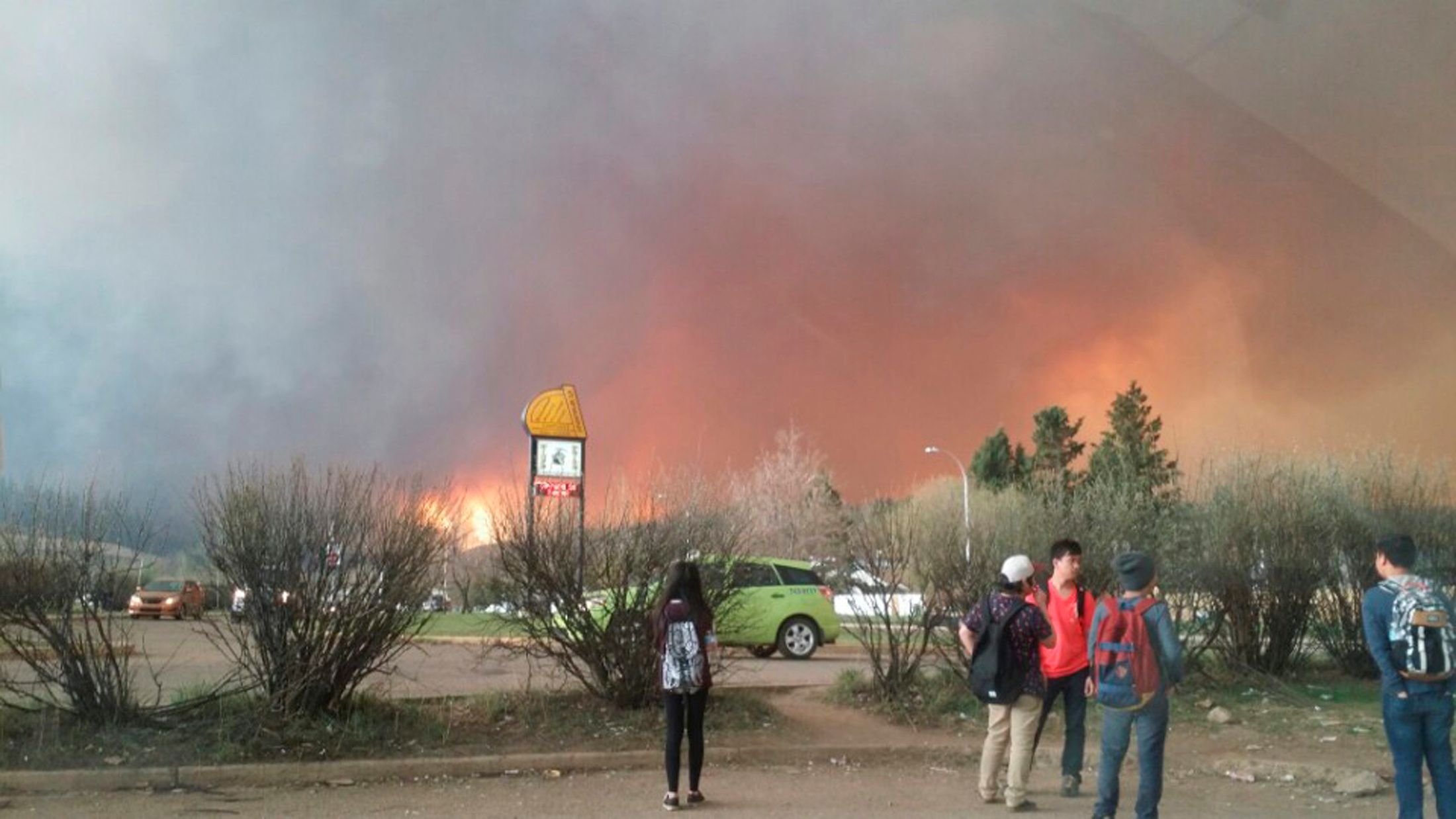 Canadian authorities ordered the evacuation of an entire Canadian city on Tuesday because of a huge wildfire that has spread across more than 7,000 acres.
The evacuation of the city of Fort McMurray, consisting of more than 60,000 people, is the largest such operation in the history of the Canadian province of Alberta.
The mass evacuation caused gridlock on highways leading out of the city. Nine air tankers and 100 firefighters are attempting to extinguish the fire. No deaths or injuries have been reported in the wildfire.
The city is situated some 270 miles northeast of provincial capital Edmonton and the evacuation was ordered by the Regional Municipality of Wood Buffalo in Alberta late Tuesday.
Authorities have provided no estimates on the number of homes or businesses lost in the wildfire so far but fire chief Darby Allen said that an entire neighborhood of the city, Beacon Hill, "appears to have been lost," Canada's CBC News reported.
He added that weather conditions had caused the fire, with high winds, high temperatures and low humidity and that "the worst of the fire is not over" as these conditions are to continue on Wednesday.
"Homes are on fire as we speak. We have fire burning within the city," he told reporters. "We've had a devastating day."
Alberta's Premier Rachel Notley said at a press conference on Tuesday: "I know that it's a very scary time. I know it's a very, very stressful time for people to have to leave their homes under these conditions."
Social media users from the surrounding area shared images of the wildfire and their surroundings as they attempted to leave the city, showing an inferno engulfing forest areas by the roadside.