Hugh Downs Dead At 99: Everything Barbara Walters Has Said About Him
This Thursday afternoon, the news industry mourned the loss of longtime broadcaster, Hugh Downs. The broadcasting legend passed away at the age of 99. On television screens across living rooms, Downs and his 20/20 co-anchor Barbara Walters reported on the latest news during their Friday night time slot.
Yesterday, the former Today show host had died from a heart ailment at his home in Scottsdale, Arizona. According to The Hollywood Reporter, Downs is survived by his children, Hugh and Deirdre, his brother, Wallace, and two grandchildren.
For about 20 years, the broadcasting icon served as Walters' co-host on the ABC program. She joined him on 20/20 in 1979 and the two were inseparable on-screen until his retirement in 1999. Every Friday, viewers were introduced with the line, "From ABC News, around the world and into your home, the stories that touch your life."
At the end of their ABC evening news program, Hugh would conclude the show with his classic sign-off, "We're in touch, so you be in touch."
Not only were they a dynamic pair on-screen, the two were completely fond of each other behind-the-scenes. Find out what Walters had to say about her 20/20 partner: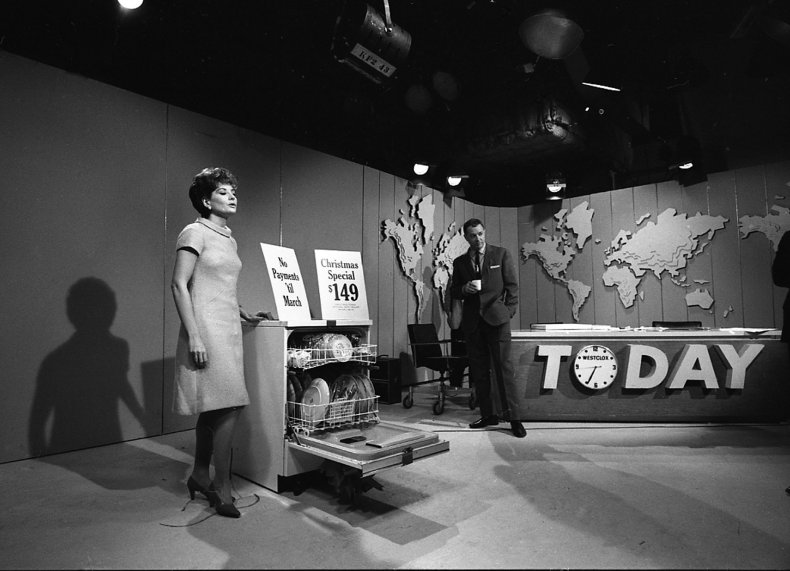 We Clicked
Back in 2009, during video interview with the Television Academy, Walters mentioned how her 20/20 anchor "wanted to do it alone" at first. Hughes though confessed to her, "If someone's going to be on with me. I'm glad it's you."
"From day one, we clicked," Walters said. "It was a sort of unspoken lovely relationship in the office. The audience felt our affection for each other. We were different kinds of people, different kinds of minds."
Audition
In her 2008 memoir, the Auditionwriter wrote, "Hugh and I had different personalities and different styles, yet we complemented each other. He was more contemplative and thought of himself as something of a philosopher."
"His questions during interviews were gentler than mine, but he never restricted me from asking what I wanted. In short, he was one of the truest gentlemen I have ever known," she added.
I Needed A Home
In the October 2004 issue of O, The Oprah Magazine, Walters revisited their early days, "When I went over to 20/20, I felt I needed a home. The show's anchor, Hugh Downs, was very honest and said, 'Look, I like her very much, but I don't really want her.' ABC said, 'It will make the ratings better to have a partner.'"
She added, "He was wonderful. So it's good to fail sometimes. When you fail, you have to prove yourself. That's often the best thing that can happen, because then you're sure your success isn't just luck."
My America
Back in 2002, the ABC network invited the former 20/20 co-anchor after his retirement. Downs was invited on the news program to discuss his 2001 book, My America: What My Country Means to Me by 150 Americans from All Walks of Life, and the September 11th attacks.
Writing for ABC News, The View host stated, "Most of all, Hugh is such a good man. And I loved working with him, and I'm so happy that he popped in for a visit."
Walters described the humor they shared together, "I asked him to tell me what he always used to tell me. He graciously obliged. 'Try not to do anything dumb while I'm not here.'"