Hugh Freeze Top Target for Tennessee's Offensive Coordinator Position: Report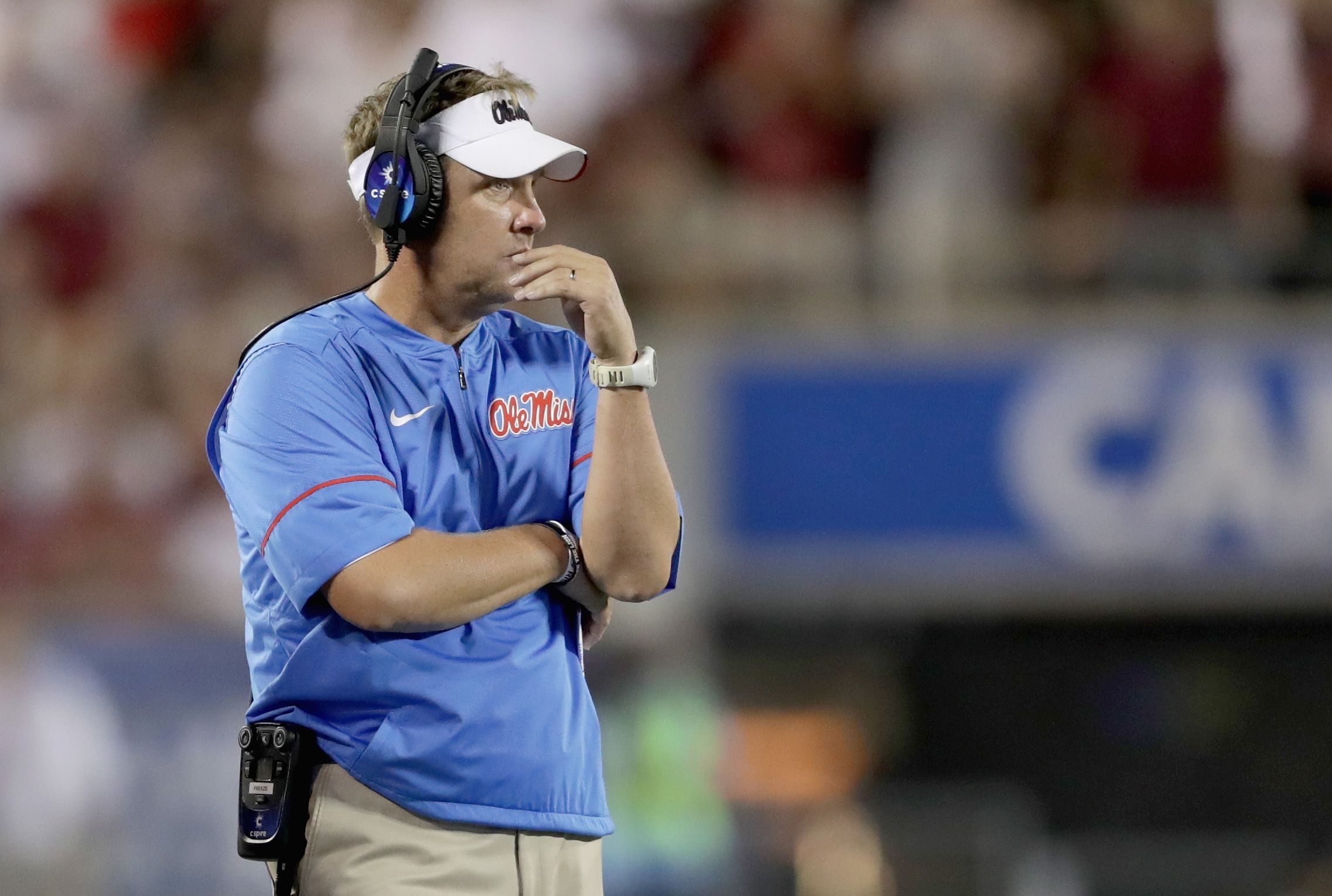 Former Ole Miss coach Hugh Freeze is reportedly the primary target for Tennessee's offensive coordinator vacancy.
During an interview with former Tennessee wide receiver Jayson Swain on his "Swain Event" radio program Wednesday, ESPN senior writer and UT alum Chris Low said he believes Freeze could be a serious candidate for the position.
"I think Hugh Freeze is a real possibility and he will be given serious consideration," Low said Wednesday on Jayson Swain's radio show. "(Jeremy) Pruitt has several guys on his list and one of those guys is Freeze. I don't know that he's the guy at the head of that list, but I do expect Jeremy to talk to him. I think he can help Tennessee. He could help Jeremy. He's proven. (Nick) Saban tried to hire him last year before the SEC sort of squashed that.
"A lot of the stuff he talked with Saban and his staff about they ran this year at Alabama. I do think Freeze is in it and will be given serious consideration. If Jeremy decides that who he wants and he's the best fit, then I think it'll happen."
Former Tennessee offensive coordinator Tyson Helton left the program to accept the head coaching position at Western Kentucky on Monday after just one season. The Vols ranked last among SEC teams in total offense (325.5 yards per game), 13th in points per game (22.8), 10th in third down efficiency and 11th in turnovers margin (-0.08, 16 total) in 2018.
Low also mentioned Alabama quarterbacks coach Dan Enos, Auburn offensive coordinator Chip Lindsey and South Carolina offensive coordinator Bryan McClendon as other potential candidates for the position.
Both Enos and McClendon have worked alongside Tennessee head coach Jeremy Pruitt during his previous stints at Alabama and Georgia as a defensive coordinator, prior to joining the Vols last December.
"Another guy I would put in that mix is (South Carolina's) Bryan McClendon," Low said. "Jeremy wanted him last year and (Will) Muschamp made him the OC at South Carolina. It would take a lot of money to get him. They were paying Helton $1.2 million. I don't think McClendon is making that at South Carolina."
Freeze would need to be approved by the SEC in order to join Tennessee following the NCAA investigation of Ole Miss, which led to a multi-year bowl ban for the Rebels, as well as his resignation prior to the 2017 season.
As of Wednesday evening, Freeze's Wikipedia page included a passage claiming he accepted the Tennessee offensive coordinator position, as well as a Photoshopped image of him wearing a Tennessee shirt.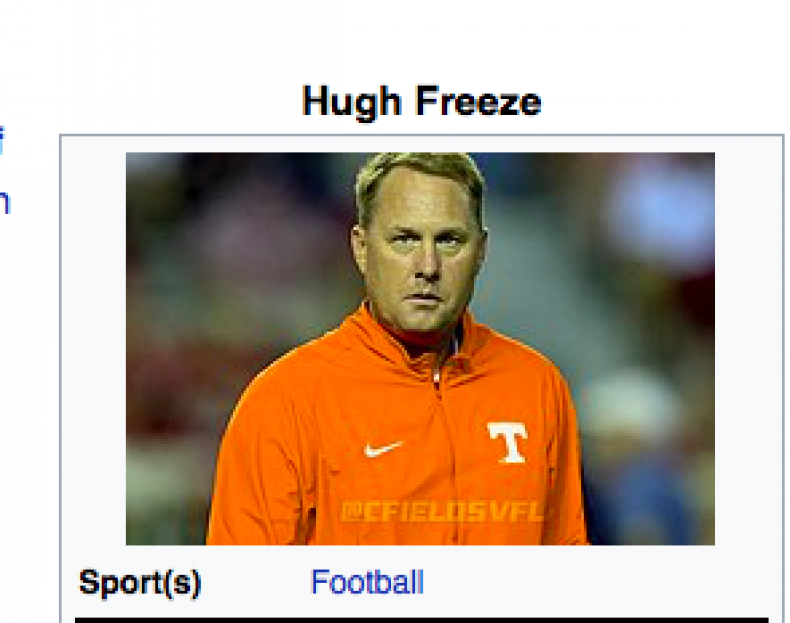 Obviously, that proves nothing, but its clear that Vol fans have expressed their interest in the former SEC head coach.