Hugh Grant is unsure Why "Love Actually" Remains Wildly Popular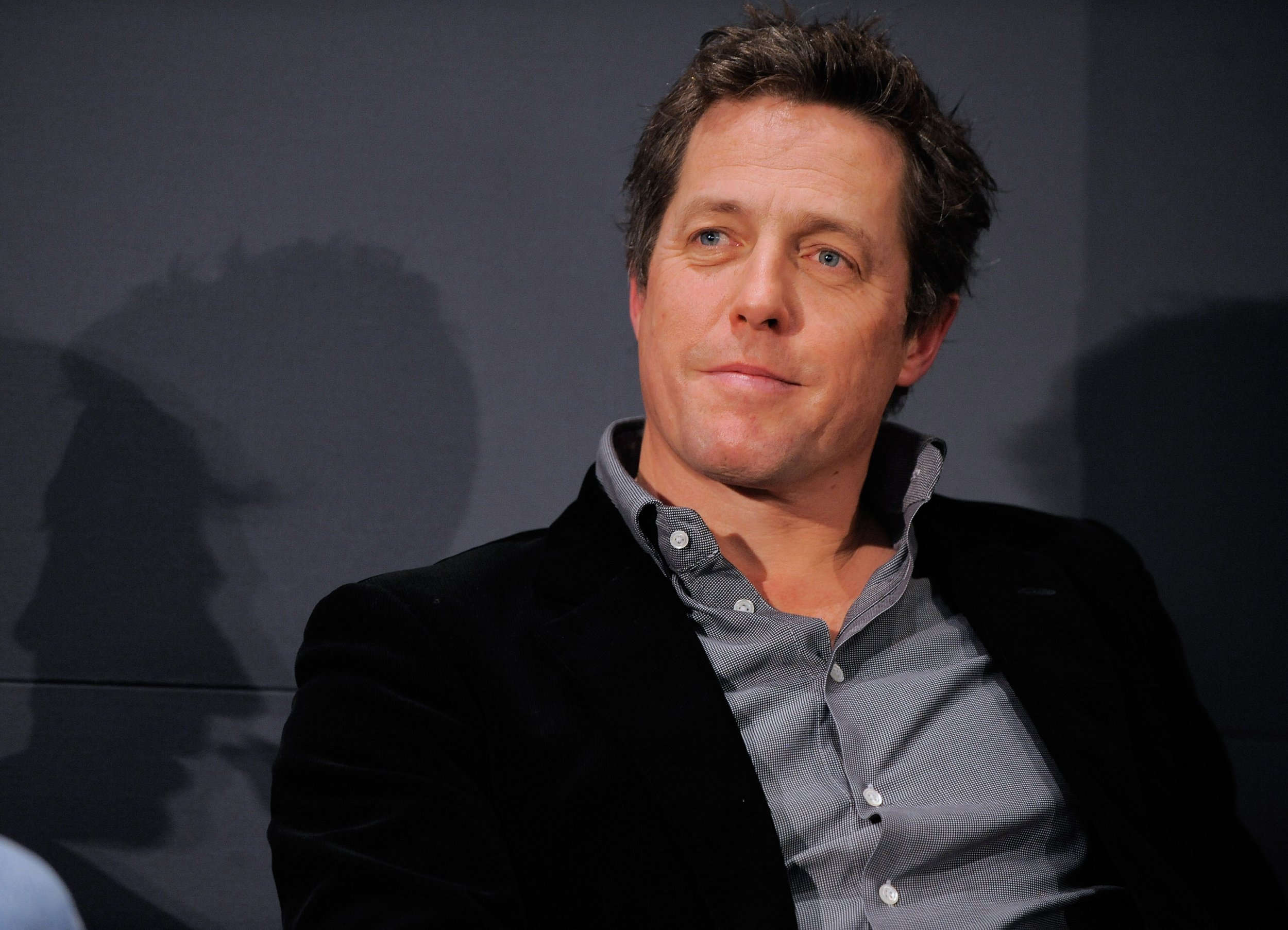 Hugh Grant, the star of the beloved Christmas movie Love Actually, told Bang Showbiz that he's confused about the continued appeal of the film.
"I don't know why Love Actually is still so popular," he said. He admitted, though, that it's "nice" that "everyone watches it at Christmas."
He also described a difficult process behind the famous dance he does in the film, in an interview with People magazine.
"I suspect that was the most excruciating scene ever committed," he said. "It wasn't easy for an Englishman in his 40s to do at seven in the morning, stone-cold sober."
Grant said he procrastinated rehearsing the scene – and seemingly, so did his director, as other scenes reportedly took priority.
Instead, Grant practiced solo in his bedroom – the better to refine his routine to the Pointer Sisters' upbeat Jump (For My Love). Film director Richard Curtis traded notes with him on the choreography, rather than coach him in rehearsal, said Grant.
"I never understood it technically," Grant told People magazine. "I kept saying to Richard, 'Okay, look, I got the radio on in my bedroom and I'm dancing but then I start to dance through the whole 10 Downing Street. Where's the music coming from and how does it cut off at the end?"
Grant said he put off rehearsal, even as Curtis' film schedulers warned him that filming the scene soon approached.
"They kept saying to me during the week leading up to shooting that scene… Here we're going to rehearse the dancing now and I'd say, 'Oh, it's not a good day, I've got a bad ankle,'" cracked Grant. "So we never did. I just did it."
Fans of Grant and fans of romantic comedy love the scene. The movie may have its critics and detractors, as some characterize it as too saccharine sweet or too sentimental.
But Love Actually, with its star-studded cast, entertaining subplots, unexpected love and finely wrapped happy ending, remains a holiday favorite.
Grant's choreography allows for tongue-in-cheek humor in which a handsome leading man proves he doesn't take himself so seriously, even when it comes to physical comedy. His character, the ultra-refined prime minister, succumbs to self-deprecating joy in an unguarded moment – typical unpretentious Grant while charming the masses.
The film follows the lives of eight very different couples and their love lives "loosely interrelated tales" set in London, England during a frenzied month before Christmas, as IMDB describes.
Maybe one reason the film remains a traditional holiday favorite has to do with side stories starring the likes of A-listers Emma Thompson, Liam Neeson, Colin Firth and the indomitable Alan Rickman, who broke a lot of industry and fan hearts when he died in 2016.
Love Actually, released in 2003, predated future A-listers, such as Laura Linney, Keira Knightly and Chiwetel Ejiofor, award-winning leads in other major projects since then.
British actor Bill Nighy takes a turn as an over-the-top, has-been rock star who sings the holiday stockings off the relentless Christmas is All Around theme song, a take-off on The Troggs' original catchy 1967 hit, Love is All Around.
However, lesser-known British actress Martine McCutcheon helps steal the show in the main plot surrounding Grant and his prime minister persona. You'll have to stream the movie yourself, first-timers, to see what happens.