Hugh Hefner Owed Playboy's Initial Success to His First 'Sweetheart'—Marilyn Monroe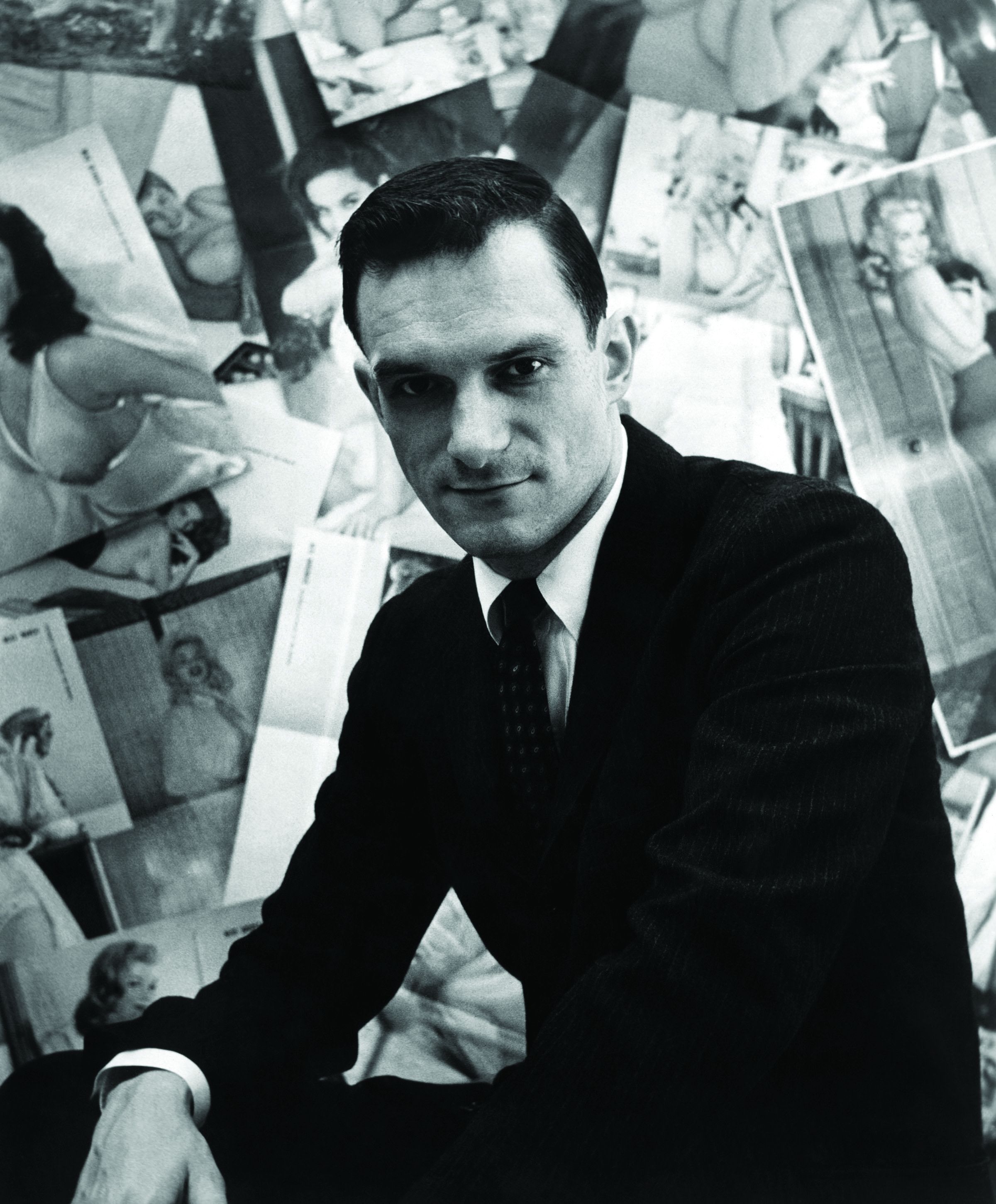 This article, along with others exploring the life and legacy of Playboy's iconic founder, is featured in Newsweek's Special Commemorative Edition: Hugh Hefner.
Born in 1926 as Norma Jeane Mortenson, Marilyn Monroe is best remembered as an actress and sex symbol who died far too soon. Her career took off in the 1950s, when few actresses held quite the same allure.
Her big acting break came in 1953 with Niagara and Gentlemen Prefer Blondes, both of which catapulted her to stardom. But Playboy founder Hugh Hefner helped increase her fame when he played the odds in December 1953 and featured Monroe on the cover of his first issue, with cover lines promising nude photos. The photos were real, though Monroe had never expected or agreed to be featured in Playboy. She had posed for the photos in 1949, for $50 and Playboy didn't exist. The photographer, Tom Kelley, sold the photos to Western Lithograph Company, which made the kinds of bawdy calendars businesses would, in those days, give away to male clients. In 1952, one of these photos was used in a "Golden Dreams" calendar, which led Hefner to purchase the photos for $500 from the Chicago calendar company, and made her the magazine's very first Centerfold—known then as the "Sweetheart of the Month." Hefner's bet paid off, with the first issue selling 50,000 copies almost immediately.
After her unexpected exposure in Playboy, Monroe gave an interview stating she had posed for the photos when she was desperate for money, but knowingly added that it hadn't seemed to negatively affect her career. She developed a close relationship with Hefner, who attributed his magazine's immediate success to her.
The Playboy creator cherished his relationship with Monroe so much he bought the crypt next to hers in 1992 for $75,000. In a 2000 Playboy Interview, Hefner discussed his funeral plan, stating: "To me there's something rather poetic in the fact that we'll be buried in the same place. And that cemetery also has other meanings and connections for me. Friends like Buddy Rich and Mel Tormé are buried there. So is Dorothy Stratten." Of course, one could be forgiven for assuming Hefner had other ambitions when he purchased the plot. "Jay Leno suggested that if I was going to spend that kind of money, I should actually be on top of her," Hefner recalled.
This article, written by Issue Editor Kaytie Norman, was excerpted from Newsweek's Special Commemorative Edition: Hugh Hefner. For more on the life and style of the iconic founder of the Playboy empire, pick up a copy today.