Hugh Jackman in 'Back on Broadway' and His Ozalot Fans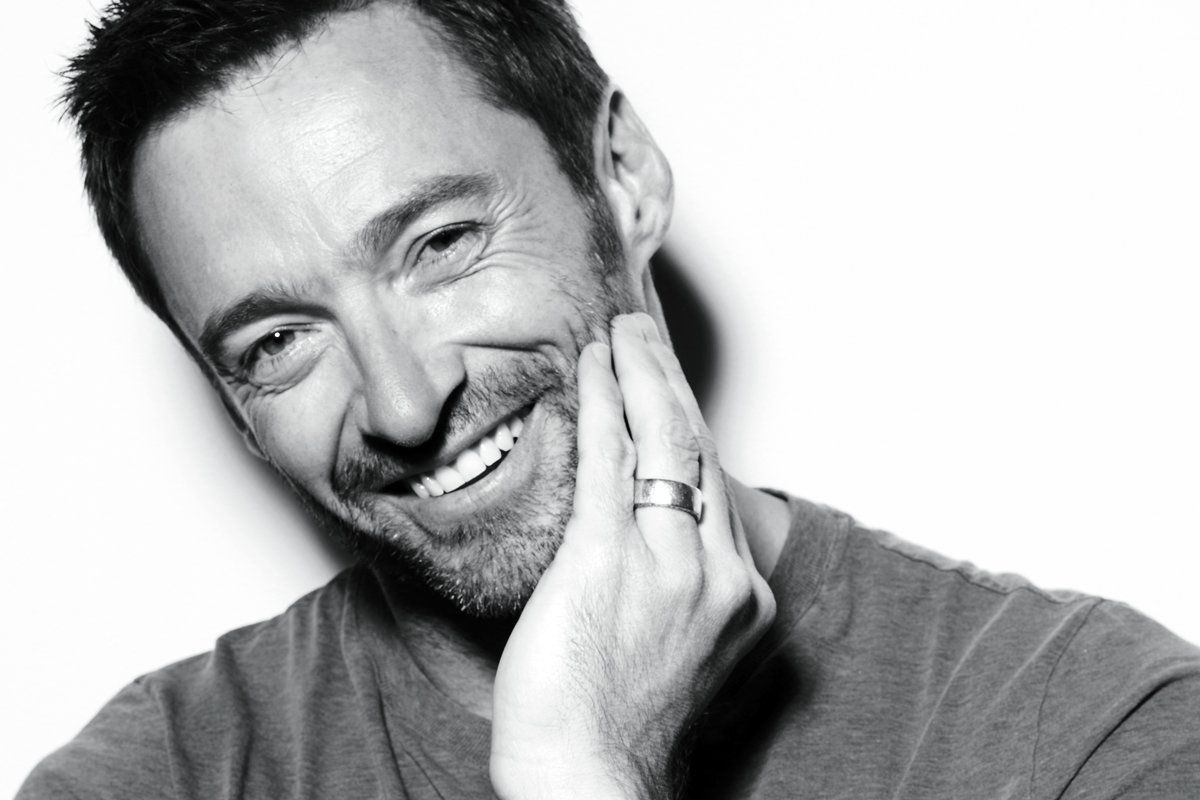 There's something about watching Hugh Jackman on Broadway that makes grown women (and a few men) behave like 13-year-olds at a Justin Bieber concert. They shriek. They hoot. They giggle. They create such an unruly mob outside his stage door that three cops push the crowds back. And it's happening again with the recent arrival of Jackman's one-man show Hugh Jackman, Back on Broadway.
The evening is a throwback of sorts. Jackman tap-dances and sings his favorite standards like "Singin' in the Rain" and "Luck Be a Lady," backed by an 18-piece orchestra. Many movie stars who head to the Great White Way are diminished by the bright lights. For Jackman, the opposite is true. "Nothing beats live theater," he says. "I love getting to interact with the audience." On a recent night, he yanked two unsuspecting men onstage for an impromptu twirl with his showgirls. When he belts out "Over the Rainbow," he feels like Broadway's last great superstar.
His successful stage run started in 2003, when Jackman took on the role of Australian singer Peter Allen in The Boy From Oz. Critics dis-missed the show as "indis-putably bogus," but he won the Tony for best actor in a musical. Oz sold out for a year because of his devoted fans, who call themselves "the Ozalots."
"No one has ever grabbed me the way he has," says Ellen Dweck, 62, of East Brunswick, N.J., as she huddled with other Ozalots at his stage door after his first New York performance. Dweck had already traveled to San Francisco and Toronto for previews, and saw The Boy From Oz 24 times. How much does a crush on Jackman cost? "I don't want to say because I don't want my husband to read it," she says. "He was my winter vacation."
Sue Berlin, 83, says she's waited outside so many Jackman events over the years that he recognizes her. "It's nice to see familiar faces," Jackman says. "When I was performing in San Francisco, one Ozalot threw furry leopard-skin handcuffs onstage."
Judging by the crowds, Back on Broadway is poised to be one of the season's bigger hits. But Jackman's not overstaying his welcome. After a 10-week run, he's off to shoot a big-screen version of a little Broadway show called Les Misérables.