After Wolverine: Hugh Jackman Teases 'Huge' Thursday Announcement
Hugh Jackman has been adamant about not returning to the X-Men franchise as Wolverine. Nonetheless, Jackman has comic book fans enthusiastic for a "huge" announcement on Thursday. The actor retweeted a clip from The Today Show announcing his Thursday appearance, where he's scheduled to share some exclusive news.
"And we want to mention something else we're very excited about," teased Today Show host Savannah Guthrie."The always charming Hugh Jackman will be here on Thursday with a huge, exclusive announcement. We can't tell you what it is just yet, but it will be worth the wait. I promise."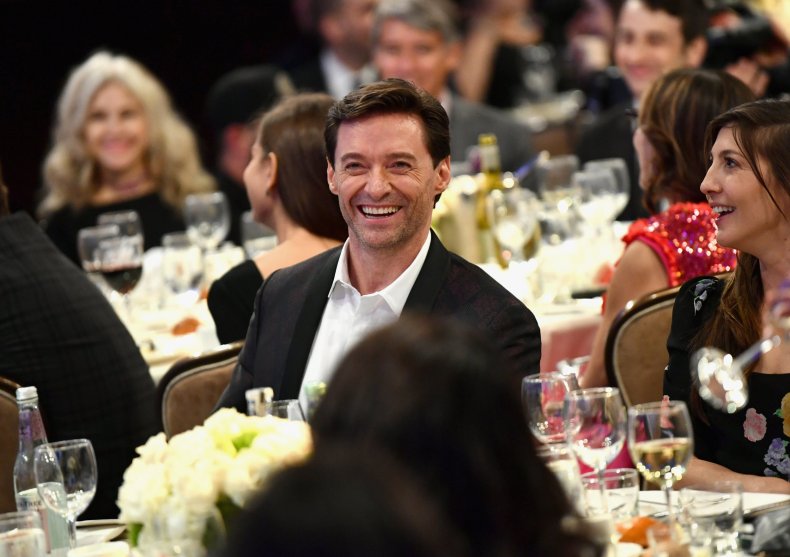 Jackman's last run with the claws was for last year's Logan. He fields questions about a possible return to the franchise often, especially given the growing relationship between Fox and Marvel. The most recent time was just last week during an interview with MTV News.
"It's a bit like you're at the greatest party you've ever been at, you've been dancing for an hour and a half, and then you're just like 'It's time, ok. If I stay any longer, it's gonna get ugly,'" he began.
"And on the way home, someone calls you and goes 'THEY JUST PUT MICHAEL JACKSON ON! YOU GOTTA GET BACK HERE!' And a little part of you goes, 'I like Michael Jackson,' but then you just go, 'I want to go to bed.'"
But Jackman also said he'd be "open" to playing another superhero. "Yeah, for sure," he told MTV. "I mean, for me I never saw it as a superhero, even when I got Logan and I didn't know much about the X-Men series or comic book series, I was like, 'these are great characters.'"
While some comic book fans are holding onto hope the announcement will be Marvel or Avengers 4 related, Jackman has a huge fanbase. Sure, there was a decade of Wolverine, but the Tony Award-winning actor is more than abs and claws. Any ideas about Jackman's next big role? Sound off in the comments.