Hulk Hogan Faces Gawker Media in First Amendment Showdown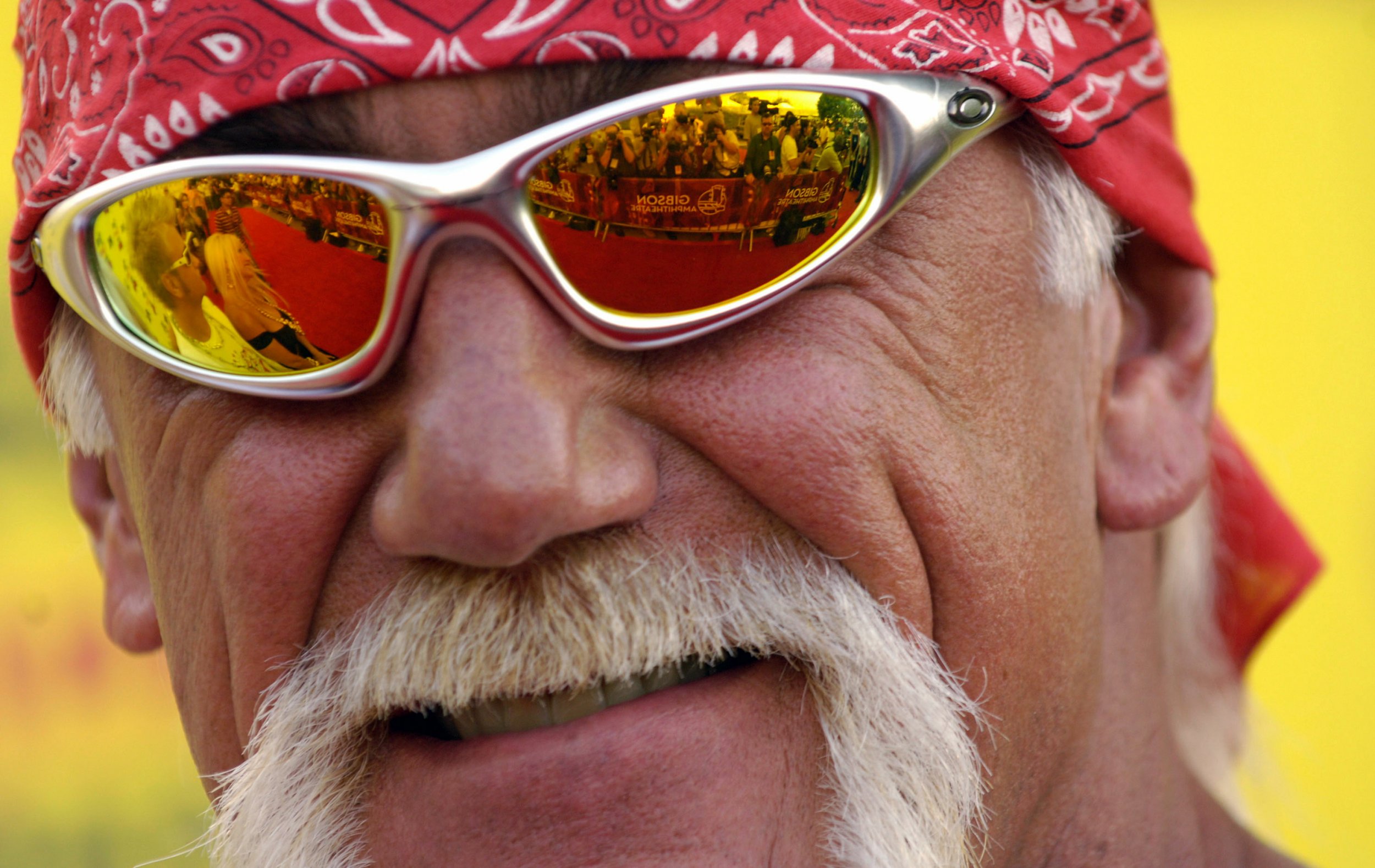 The media legal match of the year begins this week: Former professional wrestler Hulk Hogan is suing news and gossip website Gawker for $100 million for the 2012 publication of a sex tape involving him and Heather Cole, the then-wife of radio personality Bubba the Love Sponge Clem. Jury selection for the trial is set to begin Tuesday.
Hogan, whose real name is Terry Bollea, argues that Gawker violated his privacy by publishing a portion of the nearly 30-minute sex tape, which was made in 2006. The website initially refused to take down the one minute and 40 seconds of footage from a post titled "Even for a Minute, Watching Hulk Hogan Have Sex in a Canopy Bed Is Not Safe for Work but Watch It Anyway."
Clem, Hogan's one-time friend, admits to having filmed Hogan's sexual exploits with his wife, though he claims he stashed the tape in a drawer and expected no one would find it. It is unclear how the video made its way into Gawker's hands. Hogan also sued Clem, and the two settled outside of court. Attempts at a settlement with Gawker, however, were unsuccessful.
"If Gawker can pull off things like this, nobody has privacy anymore," Charles Harder, Hogan's attorney, said in a 2015 interview. "It could create a whole industry of peeping Toms and a whole industry of people willing to publish peeping Tom videos."
Gawker contends that its actions are protected by the First Amendment, claiming that Hogan made his sex life a matter of public interest by talking about it publicly and that the tape was covered by multiple media outlets before its October 2012 posting.
"Gawker is allowed to join that very public conversation without getting sued for tens of millions of dollars simply because Hogan didn't like the way Gawker did so," Seth Berlin, an attorney for the media company, told CNNMoney. "Public figures and celebrities don't get to use the court system to punish speech about them that they don't like. That's just not the country we live in."
Jurors will be shown the sex tape, which will be concealed from the court audience and press, including a reporter from Gawker. Though the site initially refused to take the video down, it complied with a court order to do so in 2013. An appellate court ultimately reversed that ruling, but Gawker did not re-post the footage. The webpage that once housed the salacious video, which now contains only video commentary, has garnered more than 6 million page views, according to CNNMoney.
Gawker Media founder Nick Denton, and A.J. Daulerio, the former editor-in-chief of Gawker.com, are slated to testify at trial. The company's leadership has been forthright about the threat the $100 million lawsuit poses to its future. In January, Denton sold a minority stake in Gawker Media for the first time to prepare for the lawsuit.
At a party last week celebrating the company's new offices, Denton commented on the impending battle.
"I never actually used to like to wrap myself in the flag and the First Amendment. It felt a little bit presumptuous to claim the privileges of the press when often we criticize the press ourselves," Denton said, according to CNNMoney. "But we are the press, we are journalists, we rely on the defense of the First Amendment."
Hogan is also expected to testify at trial. The judge has granted him permission to wear a "plain bandana"—a nod to his "Hulkamania" persona and fan base.