Hulk Hogan Jury Sees Wrestler Spoofing 'Wrecking Ball'—In a Thong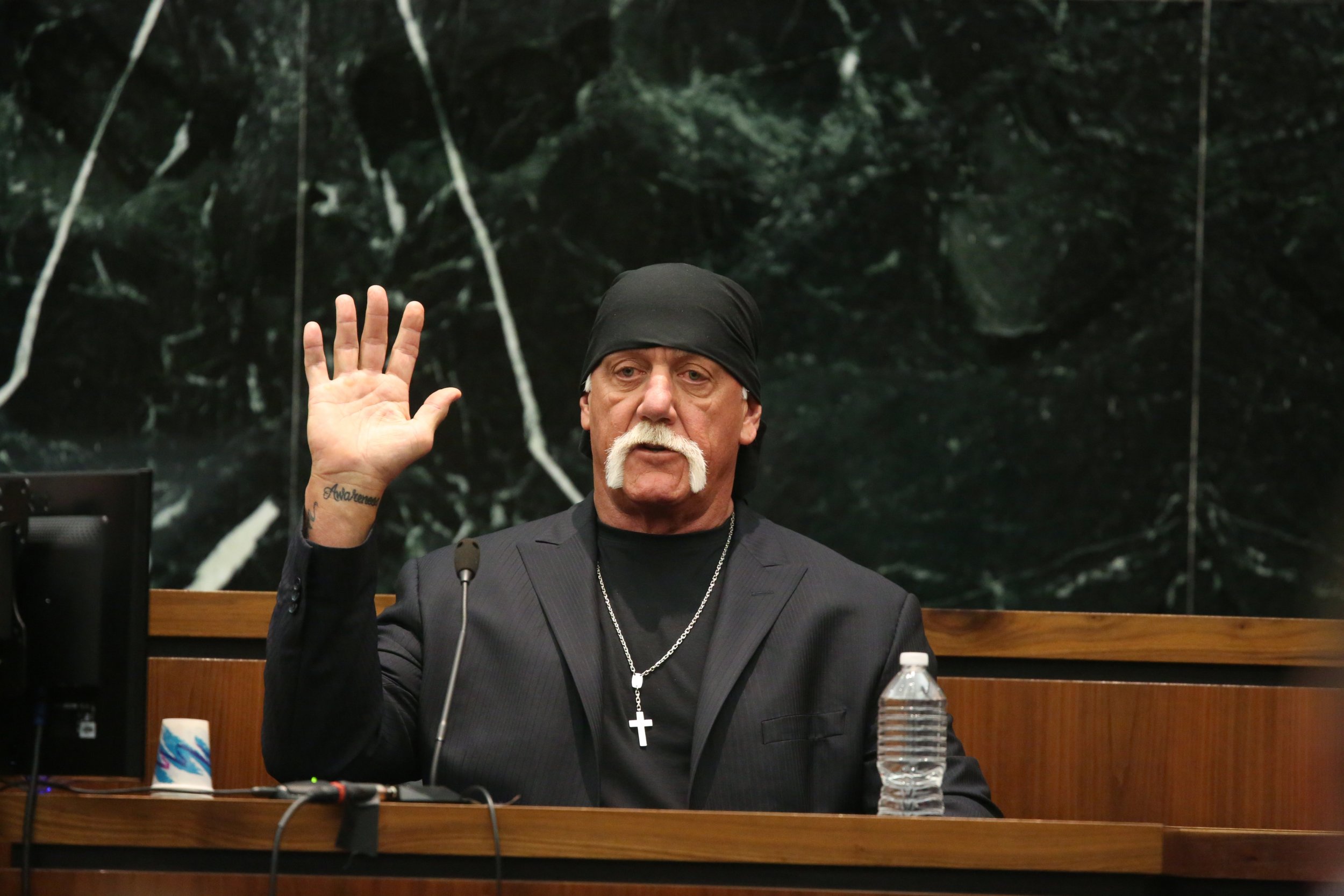 Hulk Hogan's $100 million grudge match with website Gawker in a Florida court has had its fair share of bizarre moments—not least the discussion of the retired wrestler's, er, endowment. But on Thursday things took an even more surreal turn when the jury was shown footage of him riding a wrecking ball in a parody of Miley Cyrus's "Wrecking Ball" music video.
The spoof commercial was filmed in 2013 to promote web hosting company Hostamania and shows Hogan bare-buttocked, save for a black thong. It has now re-emerged in the star's ongoing lawsuit against Gawker, who he claims violated his privacy by publishing a portion of a sex tape in 2012.
Gawker's defense lawyers contend they are protected by First Amendment rights, which enshrine freedom of speech, as Hogan had previously spoken about his sex life and appeared to flaunt his body in public.
In his deposition on Thursday, Hogan, 62, said he wasn't embarrassed by the "Wrecking Ball" spoof because he was playing a character. He went on to assert that there's a difference between the Hulk Hogan persona he portrays and his personal life as Terry Bollea.
"When I sat down on the wrecking ball, had boas around me, it was not embarrassing to be in character at all," he said.
Also on Thursday, Judge Pamela Campbell denied a request from the defense to show the full 30-minute sex tape featuring Hogan and Heather Clem, the ex-wife of his former best friend and radio personality Bubba the Love Sponge.
The court battle could soon end as closing arguments are expected to be heard on Friday.
Somewhere in L.A., Ryan Murphy is grinning ear-to-ear as the premise for American Crime Story season two falls into his lap...