Hulk Hogan Returns to WWE Monday Night RAW to Commemorate "Mean" Gene Okerlund
Hulk Hogan returned to Monday Night RAW to honor the late, great "Mean" Gene Okerlund.
The tribute began with a 10-bell salute before Hogan's music hits. He says that he came out to the ring in character because that's what Okerlund would have wanted because he loved entertaining more than anything.
A video package of Okerlund's greatest moments was shown, even including his famous flubs and his memorable 2006 Hall of Fame speech. Hogan continues after the package is done, saying that he can speak for the other WWE Superstars that they love him, and even though Okerlund isn't here any more he is in everyone's hearts.
Hogan does one more classic, "Let me tell you something, Mean Gene."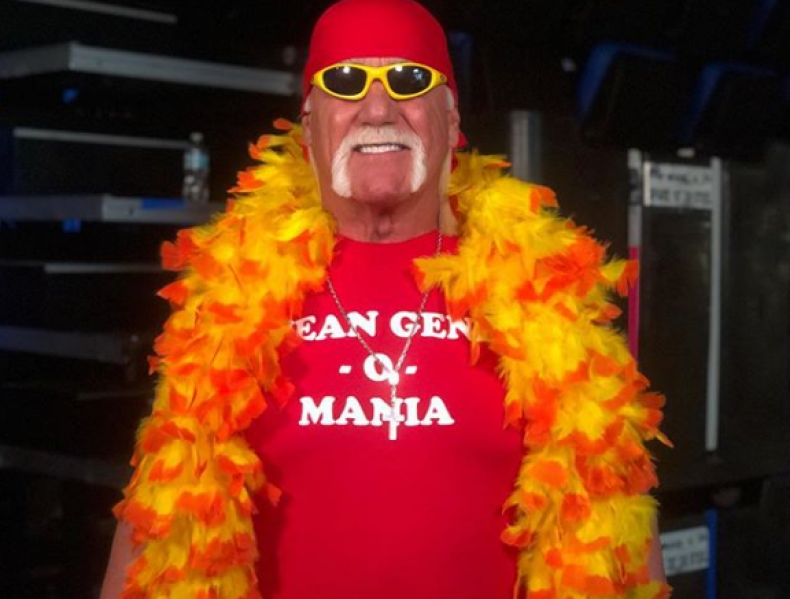 Okerlund passed away on January 2 after suffering a fall and breaking his ribs in his Florida home last month. This fall hastened Okerlund's already failing health.
In a Twitter post following Okerlund's death, Hogan wrote, " The best partner I ever had. We never rehearsed or did anything scripted from a writer. Gene would ask me "hey big man what do u want to do?" I would always answer "just follow you brother" and it worked from 1980 - 2017. RIP my brother."
As for Hogan, this is the first time the WWE Hall of Famer has appeared in front of a live crowd since The Greatest Royal Rumble event in Saudi Arabia this past November.
In March 2018, WWE confirmed it was in talks to bring Hogan back to the company and attempt to rehabilitate one of its most iconic characters after a 2015 video of him calling his daughter's then-boyfriend a "n-----" surfaced. The organization even reinstated him into their Hall of Fame after a suspension.
Hogan was backstage at the Extreme Rules pay-per-view in July, where he gave a speech to the talent about being "not knowing he was being recorded." Some African-American WWE superstars took to social media to give tell their fans what went down and how they felt.
Now that Hogan has appeared on WWE television (on U.S. soil), it'll be interesting to see how the company utilizes one of their most recognizable and notorious legends.
What do you think of Hogan returning to Monday Night RAW? How would you have handled it? Let us know in the comments section below.