The City of Hull Wants You to Get Naked for Art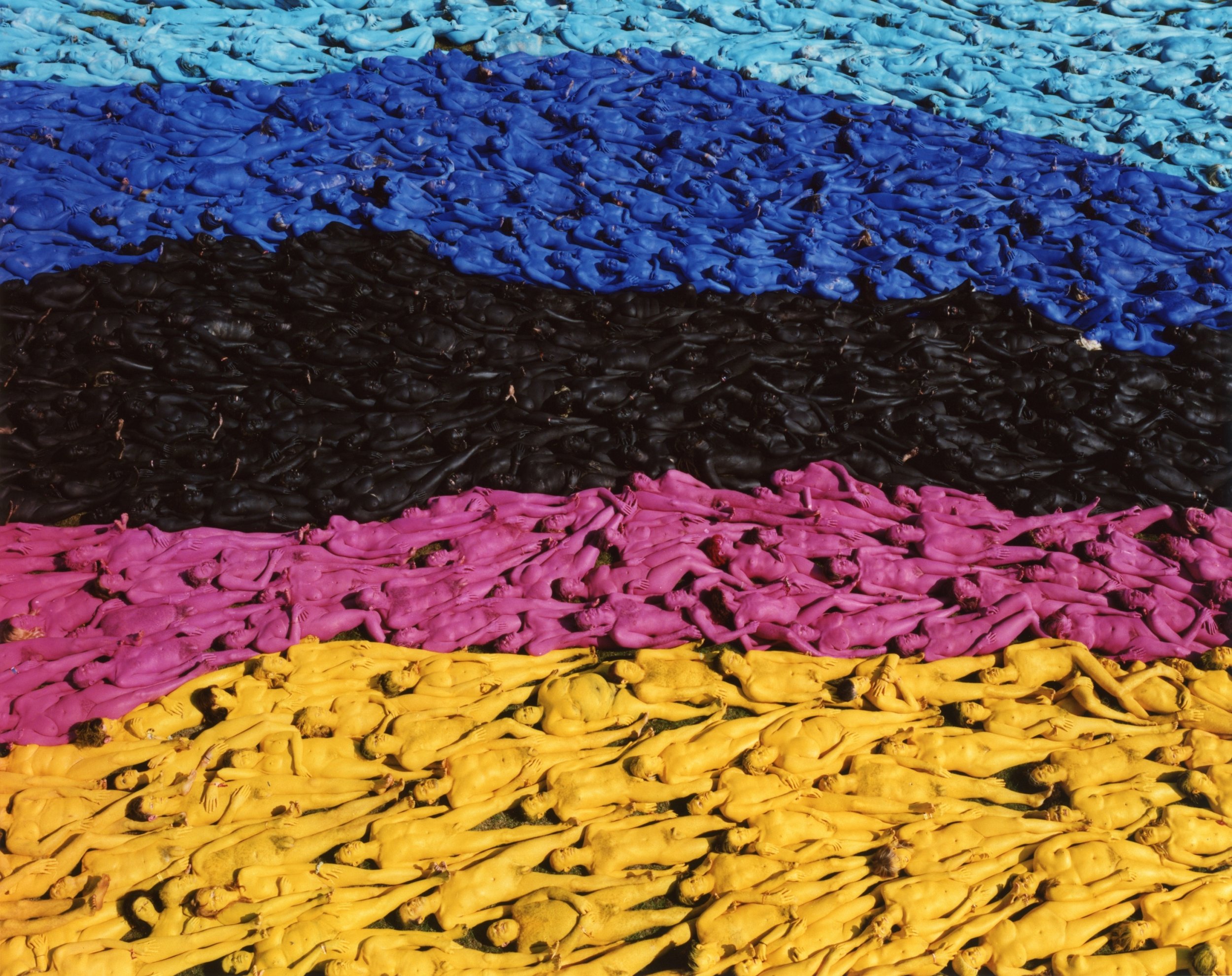 Spencer Tunick, the New York-based artist known for his photographs of mass outdoor nude gatherings, will host a one-off installation in Hull as the British city prepares to mark its year as the U.K.'s second City of Culture in 2017.
In the initiative administered by the Department for Culture, Media and Sport, every four years, the winning city gains the right to host a number of key cultural events, such as the Turner Prize. In 2013, Londonderry in Northern Ireland beat out 14 other cities to be crowned the first U.K. City of Culture.
Next year, Hull takes on the title and it has invited Tunick to help it celebrate. The display, entitled Sea Of Hull, will happen in the city center on July 9 and gets its inspiration from East Yorkshire city's maritime history, with participants wearing body paint—and nothing else—to resemble the colors of the sea. Organizers hope hundreds of people will volunteer to strip down in the name of art.
"I'm very interested in the history of the city and its place as a seafaring center and its relationship to a rich maritime past," Tunick told BBC News. "It intrigues me that in some places where there are major streets or parks today, previously there was water. To reflect this I'll be using body paint so that the massed people create the idea of a sea of humanity flooding the urban landscape."
Volunteers must be over 18 to take part and those who do will receive a limited edition print of the installation. The registration deadline is May 15 and all participants must sign up online. Five hundred people have already registered.
Having created over 90 installations at landmarks including the Sydney Opera House, Place des Arts in Montreal and Ernest Happel Stadium in Vienna, Tunick is renowned for directly challenging accepted notions of nudity. He encourages participants to release their inhibitions: "This is a wonderful opportunity for anyone interested in art who wants to pose nude but is modest," Tunick says in the official press release.
"You will only be naked for a short period of time," the Hull 2017 website adds reassuringly.
The final photo of the installation will form part of an exhibition at the Ferens Art Gallery in Hull in 2017. "This is more than a commission," says curator Kirsten Simister, in a statement. "It's an opportunity to involve people directly in an amazing live performance that will temporarily transform the city."
Here's hoping for a warm July.