Update: An earlier version of this story stated Funimation and Hulu would be the exclusive home for My Hero Academia and Attack on Titan. Crunchyroll will continue to stream the subtitled versions of both anime in the U.S. and abroad.
Original story
In a surprise move, Hulu and Funimation have agreed to a multi-year partnership to bring anime to both streaming services.
Beginning in 2019, the deal will make Hulu the first destination for certain future anime titles in the U.S., produced and released by Funimation. Both services will be co-exclusive U.S. premiere landing sites for dozens of subtitled anime, the same day and date they release in Japan.
Some of the most-watched anime titles will continue to call both Hulu and Funimation home in 2019, including My Hero Academia, Attack on Titan and Tokyo Ghoul.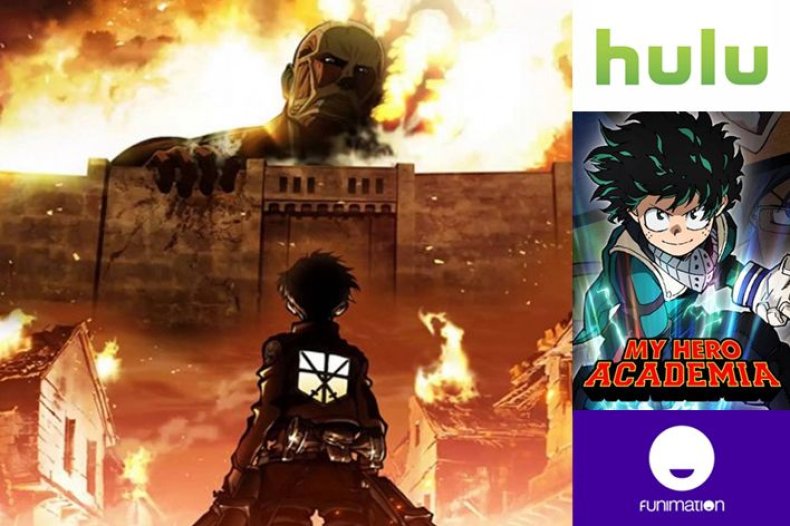 "This expansive agreement, which symbolizes both companies' shared commitment to anime, along with the support of SPT, further cements Funimation's position as a global leader in anime distribution," said Gen Fukunaga, President and CEO at Funimation in a press release. "It will fuel the acquisition of new titles and provide both Funimation and Hulu subscribers with access to the very best in anime that Japan has to offer."
"Funimation has been a longtime partner of ours, and together we have curated a full library of the most sought-after anime series from all over the world on Hulu," said Lisa Holme, Hulu's VP of Content Acquisition. "With this new deal, we are doubling-down on our investment to continue growing our world class anime offering with even more shows that we know our viewers love to watch."
The new deal marks Hulu's largest investment in anime to date, expanding its catalogue of both subbed and dubbed titles. However, some anime will be Funimation-exclusive, and the service's catalogue of titles will not change with the deal.
Hulu and Funimation's partnership comes weeks after Funimation and Crunchyroll cut ties. After that split, both streaming services will retain the shows that they licensed during the merger. However, Crunchyroll has become the destination for subbed anime while Funimation holds exclusive rights from Japanese studios produce and distribute dubbed versions of anime series.
What do you think of the Hulu and Funimation partnership? What do you hope comes from it? Let us know in the comments section below.