Huluween on Hulu—All The Horror Movies and Shows Airing For Halloween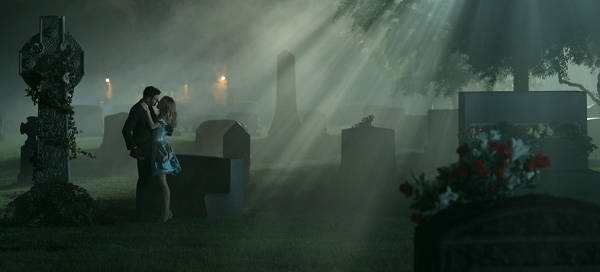 The month of October is halfway over, which means, Halloween is upon us. Luckily Hulu has a whole catalog of movies and TV shows to keep viewers horrified leading up to the holiday—an effort part of the network's annual Huluween celebration.
The streaming network has more than 200 titles available, so subscribers can choose between not-so-scary movies and programs that may have them falling asleep with the lights on, like the films and shows listed in the "Scary As Hell" category, which features movies like Jigsaw, 28, Weeks Later, The ABCs of Death, The Blair Witch Project, Child's Play and Children of the Corn. There are even terrifying Anime projects available including Corpse Princess and Death Note as well as a slew of frightening TV shows like Damien, Fox's series The Exorcists, Fear of the Walking Dead and Hulu's newest original, Into the Dark: The Body.
For folks looking to get in on all the Halloween fun without increasing their chances of nightmares, Hulu's offering more lighthearted horror fanfare in the "Spooky Not Scary" category, which includes TV classics like The Twilight Zone, The Addams Family, Buffy the Vampire Slayer, Dark Shadows, Sabrina: The Teenage Witch and The X-Files. Creepy film titles like Mel Gibson's 2002 alien invasion Signs is also available for streaming along with kid-friendly terrors like The Nightmare Before Christmas. Hulu's new original series, Light as a Feather, which follows a group of teens being targeted by evil spirits, also is included in this category.
The streaming giant is also offering psychological thrillers like Alfred Hitchcock Presents, which includes an array of Hitchcock's best mind-boggling short stories, The Bone Collector, Gemini and several other films. Meanwhile, the "Pop Horror" section features modern-day favorites like the American Horror Story anthology, Preacher, In the Flesh, It Came From the Desert, Ghost Whisperer and original Hulu horror drama series, Freakish.
For the complete list of titles streaming for Huluween, check HERE.