What's Leaving Hulu in January 2021? Every Title on Streamer's Last-Call List
How quickly the holidays have come and gone. It seems like everyone was watching hours and hours of Christmas movies and other holly, jolly titles. Now, though, the streaming giants are scrubbing their content libraries of all things Santa Claus.
For instance, Christmas in Compton and Once Upon a Time at Christmas are just a few of the lovey-dovey holiday features exiting Hulu in January.
Of course, plenty of other titles—all of which are films—will be removed from the streaming network next month, too. Rom-coms like Crazy, Stupid, Love. and My Best Friend's Wedding are getting the boot, as well as sci-fi thrillers like Cloverfield and Arachnophobia. Were you planning on binge-watching the Lord of the Rings trilogy? Well, time is running out for The Fellowship of the Rings, The Two Towers and The Return of the King—they're all going to disappear from Hulu's database in January.
Titles will start to disappear early next month and continue throughout the subsequent few weeks, but the majority of the movies set to leave Hulu will be removed on the final day of the month. See everything exiting the platform below.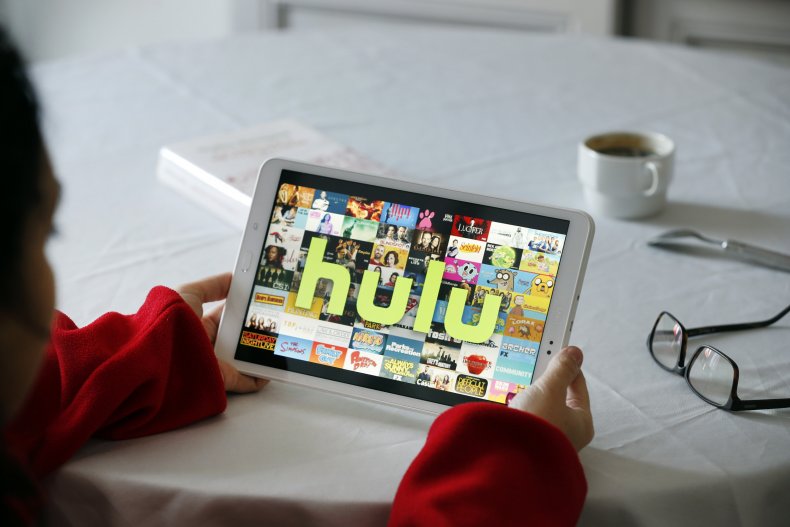 January 3
The Waterboy
January 7
Scream 4
January 24
Awaiting
Janis: Little Blue Girl
Le Ride
Respectable: The Mary Millington Story
Soufra
The Ghoul
The Heart of Nuba
January 29
School Dance
January 31
12 Rounds
Arachnophobia
Bad Company
Beerfest
Blow
Blue City
Breakdown
Christmas in Compton
Christmas in Vermont
Click
Cloverfield
Constantine
Crazy, Stupid, Love.
Dance Flick
Dead Presidents
Death at a Funeral
Donnie Brasco
I Heart Huckabees
In & Out
Indecent Proposal
Lady in a Cage
Look Who's Talking
Look Who's Talking Now
Look Who's Talking Too
Love Hurts
Major League
Maverick
My Best Friend's Wedding
Next Day Air
Once Upon a Time at Christmas
Pride
Shrink
Spy Next Door
Star Trek IV: The Voyage Home
Star Trek: First Contact
Sydney White
The Blair Witch Project
The Christmas Tale
The Dog Who Saved Christmas
The Eye
The Fifth Element
The Final Girls
The Horse Whisperer
The Ladies Man
The Legend of Bagger Vance
The Longest Yard
The Lord of the Rings: The Fellowship Of The Ring
The Lord of the Rings: The Return Of The King
The Lord of the Rings: The Two Towers
The Pirates! Band of Misfits
The Prestige
The Skull
W.