What's Leaving Hulu in April 2020? Everything On Streaming Network's Last Call List
If you were planning on watching films from the National Lampoon franchise but haven't quite gotten around to pressing play, you may want to make a bigger effort to watch them while you still can. Of the several films of the National Lampoon franchise, six of them will be removed from Hulu in the month of April.
Along with National Lampoon's Vacation, films including National Lampoon's Christmas Vacation, National Lampoon's Dirty Movie, National Lampoon's Dorm Daze 2: College @ Sea, National Lampoon's European Vacation and Vegas Vacation are all on Hulu's last call list for April, meaning there's not much time left to watch them.
The comedies aren't the only titles getting the boot, there are more than 30 movies set to exit the streaming platform in the new month. Hollywood classics like Robin Hood, The Patsy, Cinderfella, The Bellboy and The Tenant will be removed from Hulu's roster in April was well as family-friendly flicks like Madagascar: Escape 2 Africa. Also leaving are romcoms including all three Bridget Jones movies and My Best Friend's Wedding as well as thrillers Unforgettable, Judgement Day and plenty of others.
Fortunately, there's still a wee bit of time before everything on Hulu's April last call list is wiped off the network. All titles will still be available for viewing until April 31.
In the meantime, dozens of new titles will make their way on to Hulu at the top of the month. New episodes of Hulu originals Into the Dark and Future Man will release on the network in April along with several films like Parasite and Little Joe. Those with Hulu +Live and premium channels will also have access to series premieres and finales airing on networks like HBO, Starz, Showtime, ABC, NBC and Fox.
Check out the full list of movies leaving Hulu in April below.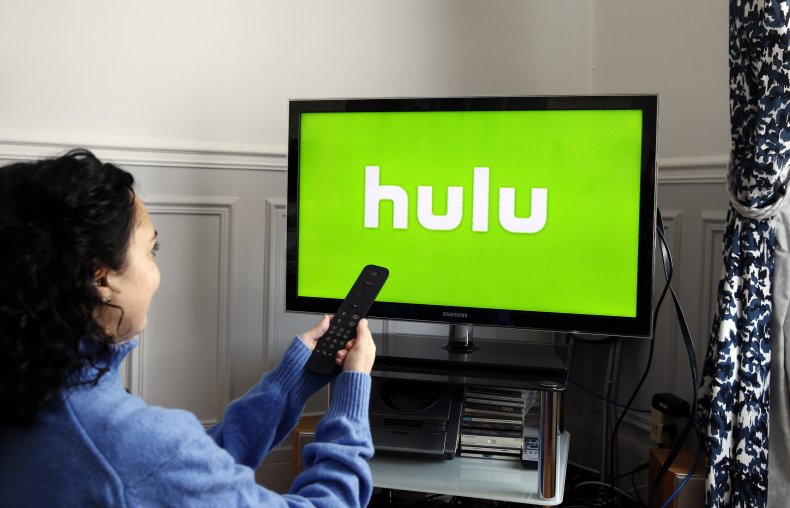 April 30
28 Days Later

American Buffalo
The Bellboy
Bridget Jones: The Edge Of Reason
Bridget Jones's Baby
Bridget Jones's Diary
Buffalo 66
Captain Kronos: Vampire Hunter
Cinderfella
Earth Girls Are Easy
For Colored Girls
Girls! Girls! Girls!
Golden Gate
The Last Stand
The Last Warrior
John Q
Judgment Day
Lord of War
Madagascar: Escape 2 Africa
The Man Who Could Cheat Death
My Best Friend's Wedding
National Lampoon's Christmas Vacation
National Lampoon's Dirty Movie
National Lampoon's Dorm Daze 2: College @ Sea
National Lampoon's European Vacation
National Lampoon's Vacation
The Patsy
Robin Hood
Say Anything
Still Smokin'
Southie
The Spy Next Door
The Tenant
Unforgettable
Vegas Vacation