A number of graves in a cemetery that had vanished have been discovered underneath a construction site in Texas, with the human remains thought to date back to the 19th century.
The James Reese Career and Technical Center is being built at the site in Sugar Land, Fort Bend County. Archeologists are examining bones from 89 graves at the site, and speculate that they may have been buried under sediment following flooding.
Charles Kelly, chairman of the Fort Bend County Historical Commission, told ABC affiliate KTRK that records show the land was used for plantation farming.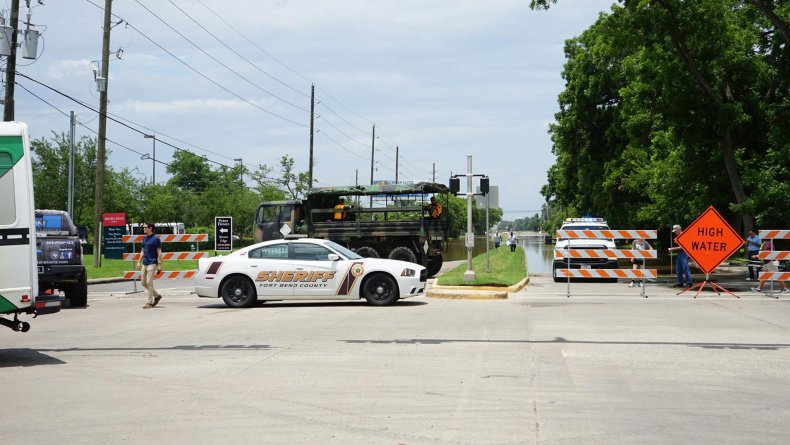 It was then turned into a prison farm at the start of the 20th century and there is good evidence to suggest the remains date back before then.
"When there is no one there to put a little stake in the ground and say this is where the cemetery was, it's going to be lost," said Kelly. "I'm told the people were buried in coffins. They're finding nails and things like that."
Experts are trying to determine who was buried at the site, whether they were just men or women and children, and what race they were. There are thought to be around 160 old cemeteries throughout the county and more discoveries are expected in future.
"We know there are other grave sites under buildings, under houses and under schools," Kelly said.
Reginald Moore, who is in charge of a cemetery close to the graves, had warned local authorities not to allow building on the land because bodies could be buried in unmarked graves.
The gated cemetery Moore runs has 31 marked graves for guards and prisoners and is on land that was once part of the Imperial State Prison Farm, the Houston Chronicle reported.
Larry Willman, who works nearby told KTRK, "I think anytime you find an unmarked area of grave sites, it's kind of like a mystery that's kind of fun in a way, and, I guess, in a morbid sense."
Fort Bend ISD Superintendent Charles Dupre said in a statement police "are all anxiously awaiting more information once exploration is complete."