What Makes Us Human: Dopamine Injection Boosted Our Brains to Set Us Apart From Chimps and Monkeys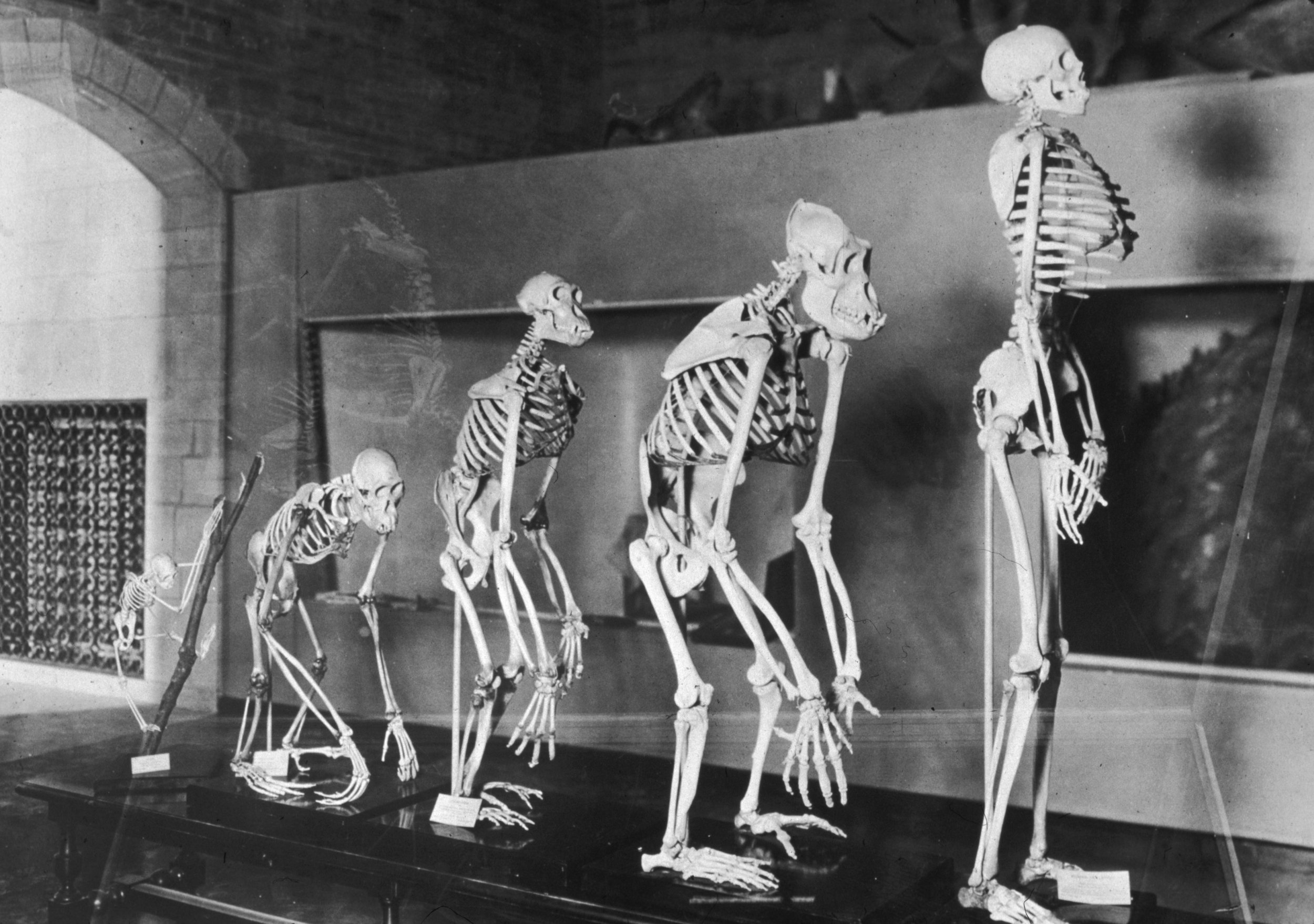 How human beings have evolved higher intelligence compared to our living and extinct relatives has been a much debated question among scientists. While it is known that intellectual abilities are directly linked to the evolution of our brain—over 7 million years it has tripled in size, with the biggest changes taking place in the last two million years—exactly what was going on within specific regions that saw cognitive abilities develop is unknown.
In a bid to fill in some of the gaps, an international team of scientists led by Andre Sousa from Yale University has compared the human brain to that of chimpanzees and macaques. The team was looking for molecular regions that are distinctly human—brain activity that is specific to humankind.
Their findings, published in the journal Science, reveal some key differences that could hold clues to how and why humans are unique. "Our brains are three times larger, have many more cells and therefore more processing power than chimpanzee or monkey," Sousa said in a statement. "Yet there are also distinct small differences between the species in how individual cells function and form connections."
The team analyzed the brains of six humans, five chimps and five macaques. They created profiles for 247 samples that represent a wide variety of brain regions, including the prefrontal cortex, which is associated with higher learning in humans.
While there are many differences between the species, two genes in particular stood out. Tyrosine hydroxylase (TH) and DOPA decarboxylase (DDC) are both involved in the production of dopamine—a hormone known to play an important role in various behaviors, including memory, reasoning and general intelligence.
These genes were "up-regulated" in humans far more than in nonhuman primates in the neocortex and the striatum, which is involved in voluntary movement. This difference, researchers say, could go some way to explaining intelligence in humans. "The neocortical expression of this gene was most likely lost in a common ancestor and reappeared in the human lineage," Sousa said.
The team concluded dopamine in particular is involved in the "distinctly human aspects of cognition and behavior" and by analyzing the brain regions involved, they have shown evolutionary changes relating to dopamine that could underlie the differences between us and other primates. The team said their findings could provide a basis for future studies into the neuroscience of primates—and our own evolution.