'A Human Is A Human': Israeli Doctors Continue to Give Syrians Hope After Six Years of War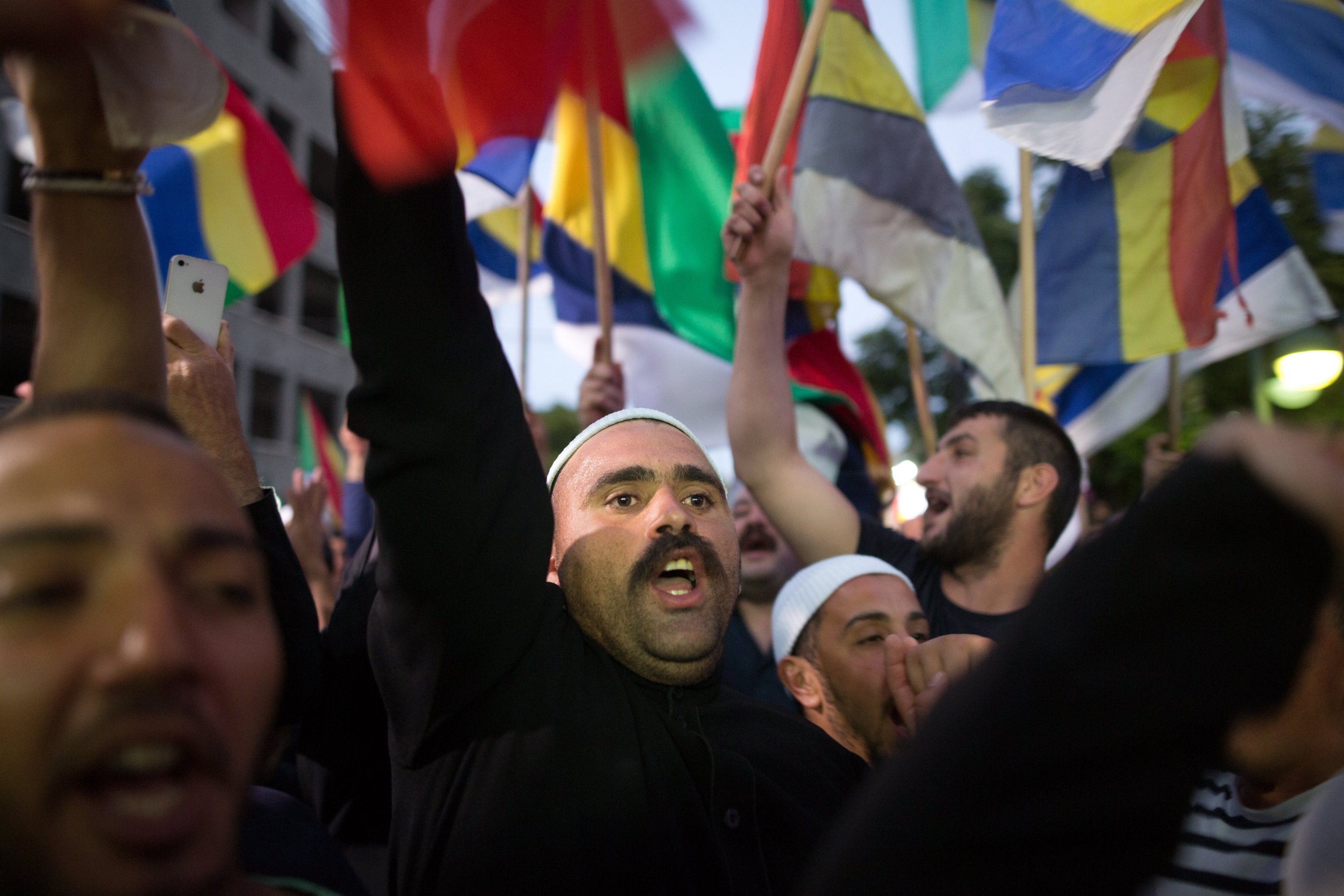 The seemingly never-ending civil war in Syria that has raged for over six years will no doubt be on U.N. Secretary General Antonio Guterres's agenda during his visit to Israel this week. The U.N. has not been able to resolve this horrible conflict, but others have been working tirelessly to provide Syrians with some glimmers of hope.
As the fighting continues, an ever-growing number of injured Syrians are being brought in for treatment to Israel's Galilee Medical Center, located only 70 kilometers from the Syrian border and where I serve as CEO.
Treating wounded Syrians in the Galilee Medical Center began with a middle of the night phone call I received in March 2013. An Israeli military medical officer asked us to take in the first two wounded Syrians to our emergency ward.
Ever since then, the wounded from that terrible conflict have arrived at our hospital almost every night: women, men, teenagers, children and toddlers. People who in the flash of an instant had their world destroyed and became destitute, many having lost a parent, a child, a sibling or a close neighbor.
The Israeli government's humanitarian decision to provide life-saving treatment for the wounded from Syria was made years before U.N. Secretary General Antonio Guterres took office and repeatedly requested humanitarian access. Caring for the wounded from Syria's war inspired a fundamental change in our hospital. The 2,700 employees from all departments and units, doctors, nurses, paramedics and even the administrative staff, found themselves united in a mission that is a professional duty as well as a paramount moral prerogative.
The expression "Love your enemy" has great significance. Those Syrians who arrived in the hospital, sometimes unconscious, and woke up in the intensive care unit soon realized that they were in Israel. At first they were stunned by the devoted care, love and compassion they received from those who they had been educated to view as their enemy. The fact that we spoke their Arabic language quickly broke down the walls of fear and replaced them with a sense of appreciation and gratitude for the care given to them.
The sight of a wounded 3-year-old girl brought by Israeli soldiers in the middle of the night to the pediatric intensive care unit, alone, crying out for her mother around the clock for days, did not leave a dry eye among the hospital personnel. We all wept as these sights reoccurred every few days, leaving an indelible mark on us all.
To date, nearly 2,000 wounded Syrians (more than two-thirds of all Syrian patients brought to Israel since 2013) have been treated at the Galilee Medical Center. The serious and complex war injuries often necessitated multiple surgeries and required the combined efforts of several departments. Their treatment sometimes involved many months of hospitalization.
Treating those wounded Syrians was not the first time our hospital encountered the horrifying consequences of war. Located only 10 kilometers from the Lebanese border, we have experienced several wars with Hezbollah, which caused many casualties to both soldiers and civilians. During the 2006 war, the medical center suffered a direct rocket hit. However, due to the early evacuation of patients and staff to the specially built underground hospital wards (the first of its type in Israel, and the only one at that time), there were no casualties from the resulting blast. Even during peacetime the center remains on alert to address disastrous events involving multiple casualties.
As a medical center on Israel's northern border serving a diverse community of approximately 600,000 people: Jews, Muslims, Christians, Druze and Circassians—we attach great importance to the mission to treat the wounded Syrians, who have not hidden their gratitude for treatment.
On the entrance to every building in the medical center is a sign with the message "A human to a human, is a human," and that is our essence. Every person who crosses the threshold of the medical center is either a patient or a caregiver. There is no difference between the political right and the left, religious and secular, Jew and Arab or Syrian. The complex wounds we encounter require complicated procedures and the results have provided hope for thousands of injured and the families they left behind.
We live in a difficult and demanding reality in the heart of the Middle East: one that the new U.N. Secretary General will come to better understand this week. Our mission to provide professional and humane medical treatment will continue long after his departure. This is our way; this is the way of Israel, my country.
Dr. Masad Barhoum is chief executive officer of the Galilee Medical Center and the first Arab to run a medical hospital in Israel.