Scientists in China have reportedly created part human, part monkey chimera embryos for the first time.
The team hope the technique will bring animals used to grow human organs for transplantation a step closer, Spain's El Pais newspaper reported.
An international team of scientists working in China genetically modified the embryos of monkeys by turning off the genes which create organs, and then inserted human stem cells. Stem cells are special because they can become another type of cell in the body, such as a nerve of muscle cell.
The approach involves the embryo of a species which is a few days old, and human embryonic stem cells, brought together in a way which would enable them to grow harmoniously, according to MIT Technology Review.
If successful, scientists could create chimeras which contain organs made of human cells. A chimera is an organism which contains two different sets of DNA.
However, the would-be chimera is not alive as researchers stopped the process, El Pais reported.
The work, led by scientist Juan CarlosIzpisúa of the Salk Institute, California and researchers at Murcia Catholic University (UCAM), was carried out in China to side-step the potential legal issues, according to El Pais. The researchers did not release further details to the newspaper as they said they plan to publish their findings in a scientific journal.
Biologist Estrella Núñez of Spain's Murcia Catholic University who worked on the project told El Pais: "The results are very promising."
Núñez said the researchers plan to experiment with human cells and rodent and pig cells, as well as with non-human primates.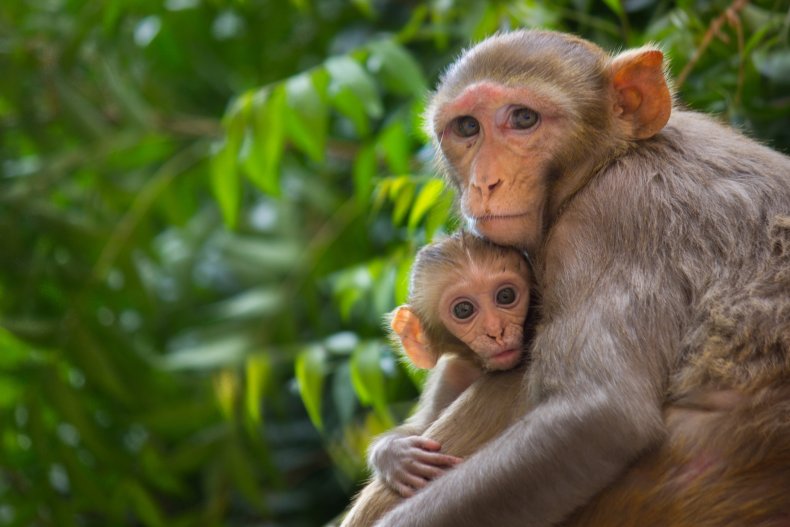 The experiments come after Izpisúa's lab unsuccessfully carried out the world's first experiment on human and pig chimeras in 2017. The human cells "contributed very little" to the embryo's growth at one human cell for every 100,000 pig, Pablo Ross, a veterinary researcher at the University of California, Davis, who worked on the 2017 study told El Pais.
Speaking to MIT Technology Review, Ross argued using monkeys to grow human organs isn't the best approach, either.
"I always made the case that it doesn't make sense to use a primate for that. Typically they are very small, and they take too long to develop," he said.
Such experiments are not condoned in the U.S., where the National Institutes of Health has stopped short of a ban by blocking funding for chimera experiments. An NIH spokesperson recently told Science a proposal to rethink the block in 2016 is "still under consideration."