Human Remains That Fell Out of a Cliff Found to Be 2,000-Year-Old Skeleton of 'Princess'
In the 19th century, the remains of a woman deposited inside a hollowed-out wooden log as part of an ancient burial ceremony were discovered, by chance, on a beach near the tiny village of Bagicz in the northwest of Poland.
Now a team of researchers from the University of Szczecin and the University of Warsaw have dated the remains and the log—which were thought to have fallen out of a cliff overlooking the beach as a result of erosion—casting new light on the mysterious find, the Polish Press Agency (PAP) reported.
Using radio carbon dating and bone analysis, the scientists found that the woman likely died around 30 A.D., making the remains roughly 2,000 years old—close to 100 years older than previously estimated.
Analysis of isotopes in her teeth indicated that the woman's diet did not include sea fish—unusual for someone who lived by the coast—although it did contain many other animal products, and she could potentially have eaten fish from lakes and inland rivers, according to the researchers.
"We thought that the dating discrepancy might be a mistake related to the measurement—the results can be different when the deceased's diet is rich in fish," archaeologist Marta Chmiel-Chrzanowska, project leader of the latest research from the University of Szczecin, told PAP. "It could be similar in this case."
Analysis of the skeleton revealed that the woman also may have had osteoarthritis in the lower spine—which could be a sign that she performed hard work during her life.
"Interestingly, this condition usually affects the elderly, while the deceased from Bagicz was 20-35 years old at the time of death," said Rafał Fetner from the University of Warsaw.
When the remains were first discovered, locals found numerous bronze ornaments inside the log—including a clasp, bracelets, a bead necklace—as well as a bone pin, a wooden stool, fragments of leather and woolen clothing. While little is known about the woman, these items suggest she was of high status from an affluent clan, The First News reported.
"The burial is often described as a princess burial due to its rich equipment," Chmiel-Chrzanowska told PAP.
The researchers say that they will continue to investigate the remains to see what else they can find out about the life of the enigmatic woman.
In recent years, several other mysterious burials have been discovered in the area—although, at present, it is unclear whether there is any connection to the woman. It's possible that further erosion on the cliff could reveal more graves, the researchers say.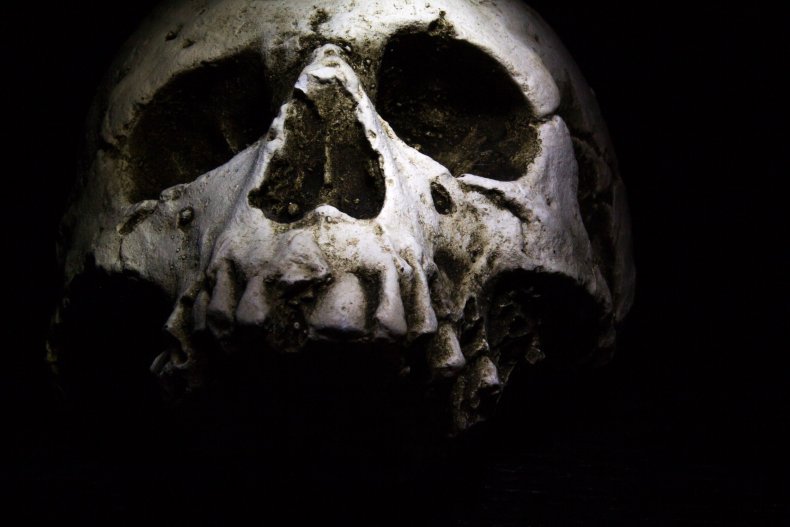 Human Remains That Fell Out of a Cliff Found to Be 2,000-Year-Old Skeleton of 'Princess' | Tech & Science