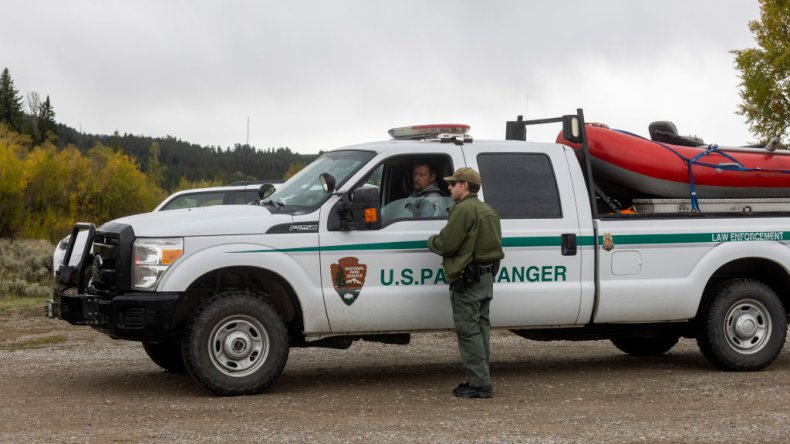 Human remains were found in the Spread Creek area of Wyoming "consistent" with 22-year-old Gabby Petito, but a full forensic identification has not yet been concluded, the FBI said in a press conference Sunday afternoon. On Tuesday, the remains were confirmed to be Petito.
"Earlier today, human remains were discovered, consistent with a description of Gabrielle 'Gabby' Petito. Full forensic identification has not been completed to confirm 100 percent that we found Gabby, but her family has been notified of this discovery. The cause of death has not been determined at this time," said Charles Jones, FBI Denver's supervisory senior resident agent.
"The vicinity around Spread Creek campsite will remain close to the public until further notice," Jones added. "This is an active and ongoing investigation so we ask everyone maintain distance from law enforcement and personnel equipment."
Authorities have been conducting searches in the Bridger-Teton National Forest in Wyoming for Petito after her family reported that she was missing on September 11.
Petito and her fiancé, Brian Laundrie, 23, left for a cross-country road trip on July 2 from Petito's parents' residence on Long Island, New York, documenting parts of their trip on social media.
On August 12, the couple were stopped by officers from the Moab Police Department in Utah after police received reports that they were "engaged in some sort of altercation." Moab officers spoke with both Petito and Laundrie about the incident, but police said they did not see a need to file charges against either of them.
Laundrie returned to his parents' residence, where he had been living with Petito, in North Port, Florida, on September 1, according to the North Port Police Department. The white 2012 Ford Transit van the couple were driving was located by police in North Port.
Ten days after Laundrie returned home, Petito's parents reported her disappearance to the Suffolk County Police Department in New York. According to the North Port Police, Petito's family last spoke with their daughter during the last week of August.
On Friday, authorities named Laundrie as a person of interest.
Speaking with Fox News on September 13, Petito's mother, Nichole Schmidt, said: "I did receive a text from her on the 27th and the 30th, but I don't know if it was technically her or not, because it was just a text. I didn't verbally speak to her."
Since her disappearance, Laundrie has remained silent. A statement released by his attorney, Steven Bertolino, said: "In my experience, intimate partners are often the first person law enforcement focuses their attention on in cases like this, and the warning that 'any statement made will be used against you' is true, regardless of whether my client had anything to with Ms. Petito's disappearance."
Amid his silence on the matter, social media users have accused Laundrie of being involved in Petito's disappearance in the comments on his Instagram account.
Update (9/21/2021, 4:40 p.m.): This article has been updated to include that the remains had been confirmed to be Petito's.