Human Remains Found Inside Black Bears Euthanized After Woman Killed in Colorado
An autopsy could confirm what a woman's boyfriend feared to be true: that she was fatally attacked by bears while walking her dogs in Colorado's woods.
Three bears—a mom and two yearlings—were euthanized following the suspected attack and a Colorado Parks and Wildlife Pathologist found human remains in two of them. Officials suspect the remains belong to an unidentified 39-year-old woman, whose body was found on Friday off a highway north of Durango.
"We cannot determine with exact certainty how or why this attack took place, but it is important for the public not to cast blame on this woman for the unfortunate and tragic event," said Cory Chick, a regional manager with Colorado Parks and Wildlife. "Once a bear injures or consumes humans, we will not risk the chance that this could happen to someone else."
According to the woman's boyfriend, she'd gone out on Friday to walk their two dogs and when he returned home at 8:30 that night, their dogs were outside the house, but she wasn't there. About an hour later, he called 911 to report her death after he discovered her body.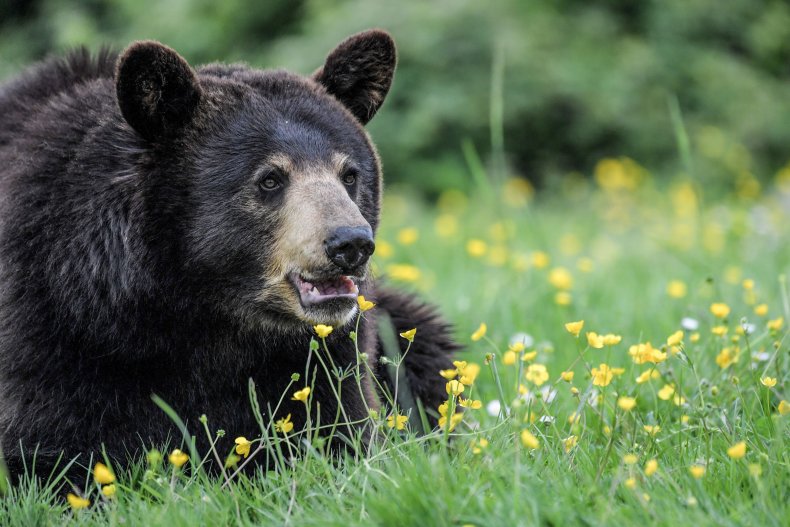 The body showed signs of consumption and CPW wildlife officers saw an "abundance" of bear scat and hair at the scene. Shortly thereafter, a dog team from the U.S. Department of Agriculture Wildlife Services found a 200-pound female black bear and two yearlings, weighing about 58 pounds and 66 pounds, nearby and all three animals were euthanized.
Necropsies on the three bears showed human remains in the largest and in one of the yearlings. A coroner will conduct an autopsy on the woman's body on Tuesday to determine the cause of death and identify the remains.
Aside from the human remains, the pathologist said there was nothing abnormal in the bears and all three appeared to be healthy. However, further analysis of the bears' cells and rabies testing is underway and will be complete in about two weeks.
Dan Prenzlow, director of Colorado Parks and Wildlife, acknowledged that people want answers whenever an animal is euthanized. He noted that it's never an action that they take lightly, but their responsibility for keeping communities safe outweighs the responsibility to the natural resources of the state and a bear who has injured or killed a human is likely to attack again.
"Bears will return to a food source over and over. A bear that loses its fear of humans is a dangerous animal," Chick said. "And this sow was teaching its yearlings that humans were a source of food, not something to fear and avoid."
Given the prominence of bears in Colorado, where an estimated 20,000 could live, Chick urged residents to not contribute to food-conditioning them. Bears that seek out "easy handouts" such as a backyard bird feeder, can become "aggressive and dangerous" because they see humans as an "inconvenience" when they're between it and food.
"There are inherent risks anyone takes when venturing outdoors. That could be from wildlife, the landscape, weather events or other circumstances one cannot plan for," Chick said. "Our thoughts and prayers go out to the boyfriend, family and friends of the woman we lost in this tragic event."