Human Remains Found on Kentucky University Campus
Human remains have been found on the campus of a university in Kentucky.
The Northern Kentucky University Police Department (NKUPD) was notified by a bystander who discovered what appeared to be human remains in a wooded area close to the soccer stadium at 12:28 p.m. on Sunday, according to a university statement quoted by local media.
When officers arrived at the campus in Highland Heights, Cincinnati, on the Kentucky-Ohio border, they began an investigation of the scene and located the human remains.
Police do not suspect foul play and the university said there was no danger to people on campus.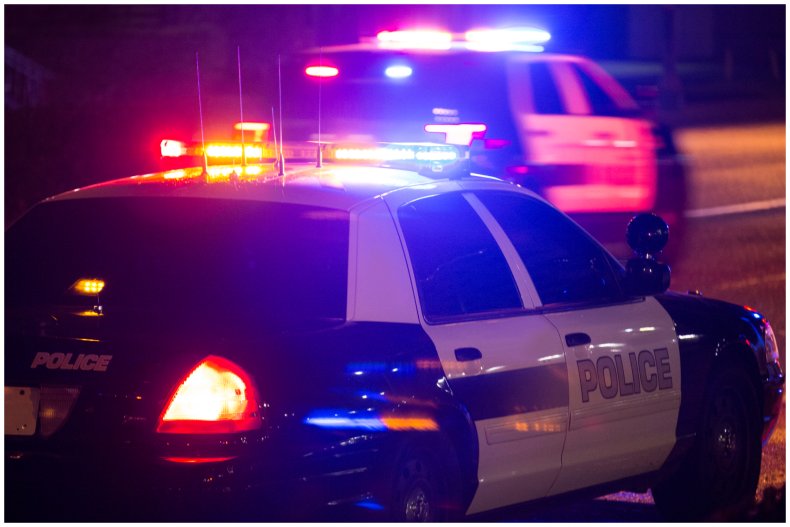 An NKU statement shared with Kentucky TV station WDRB read: "Officers immediately responded. By 1:22 p.m. the detective on site contacted the Campbell County Special Incident Response Team to assist with processing the scene. At 2:50 p.m. the coroner arrived to the scene.
"Based on information available to us, the situation poses no danger to campus. The initial investigation does not suggest any foul play.
"The NKU Police Department, Highland Heights Police Department, Campbell County Special Incident Response Team, and Coroner are on site conducting an investigation. We will update you with additional information as we learn more."
According to the National Missing and Unidentified Persons System (NamUS), there are 75 open unidentified person cases and 310 open missing persons cases in Kentucky.
NamUS also stated that there are currently 14,398 open unidentified person cases and 22,849 open missing persons cases across the country.
Northern Kentucky University is a public university and has nearly 16,000 students enrolled and more than 1,900 faculty and staff, according to its website.
Newsweek has contacted the NKUPD for comment via email.
There have been several cases where human remains have been located across Kentucky that have been reported by Newsweek.
Last year, the Lexington Police Department (LPD) was alerted to a foul odor coming from a vehicle at a car wash on August 1.
According to the Lexington Herald-Leader, LPD Lieutenant Dan Truex said officers located a body inside one of the vehicles outside the car wash.
He added investigators did not find anything that was suspicious or unusual at the scene, according to the outlet.
An LPD spokesperson previously told Newsweek: "The Lexington Police Department was dispatched to Red Mile Road around 2 p.m. regarding a foul odor from a vehicle in the parking lot where a subject was located deceased.
"It is an ongoing investigation. Anybody with information is asked to contact the Lexington Police Department."