Human Remains Found in Vatican Embassy May Shed Light on Decades-old Missing Persons Mystery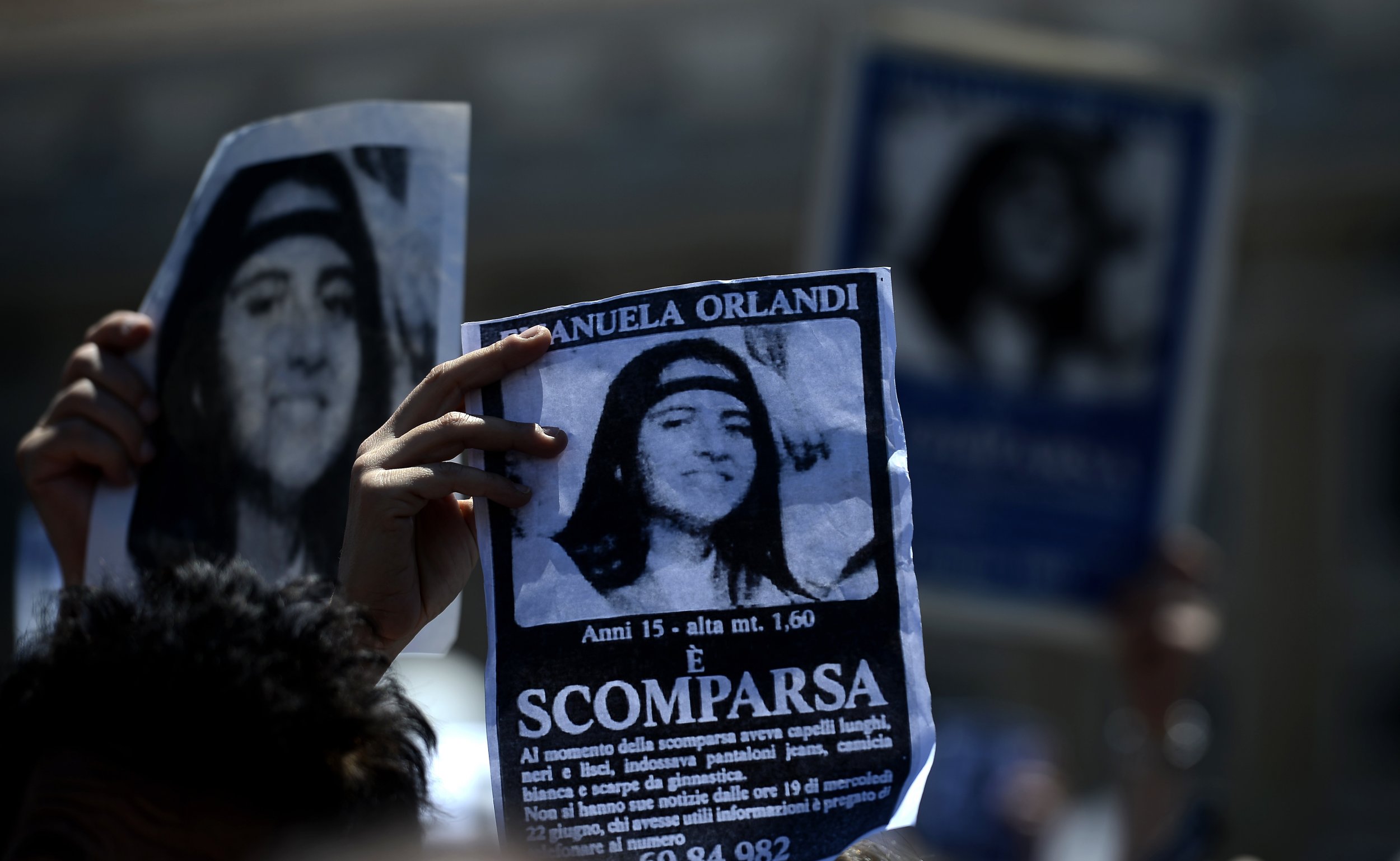 Human remains uncovered at a Vatican City embassy in Rome during construction may hold the key to a 35-year-old missing persons case, Italian media sources have suggested.
The bone fragments were discovered at the Vatican's embassy to Italy during construction work, the BBC reported. The property sits outside the walls of the holy microstate, close to Rome's Villa Borghese gardens.
A statement issued by the Vatican said experts were analyzing the bones to determine the age and sex of the remains, as well as a possible date of death.
But Italian media have already been speculating on the grisly discovery, suggesting the bones could be linked to the disappearance of two 15-year-old girls in the early 1980s, which may have been linked to the assassination attempt on Pope John Paul II in 1981.
One candidate is Emanuela Orlandi, the daughter of a Vatican Bank employee who disappeared aged 15 in 1983. There have been numerous reported sightings or Orlandi since her disappearance—including within the Vatican—but none have proven reliable.
One theory is that she was kidnapped by an organized criminal gang demanding the release of Mehmet Ali Agca, the Turkish man who tried to assassinate Pope John Paul II in 1981. It is claimed the kidnappers were either members of, or working on behalf of, the Grey Wolves Turkish ultra-nationalist, neo-fascist organization, of which Agca was a member.
It has been suggested the gang were hoping to exchange the two prisoners, though this has never been proven beyond doubt.
In 2005, an anonymous tipster told an Italian talk show that vital clues to Orlandi's disappearance had been buried with infamous gangster Enrico "Renatino" De Pedis, who headed the Banda della Magliana gang prominent in the Italian capital in the 1980s. Police searched the tomb in 2012, but found nothing, Reuters said.
Another unproven theory, publicly promoted by the Diocese of Rome's official exorcist Gabriele Amorth, claimed she had been kidnapped by Vatican officials and forced to participate in orgies with church figures and possibly foreign diplomats before being killed.
Orlandi's family campaigned for years to find out what happened to the teenager. Emanuela's brother Pietro has accused the Vatican of non-cooperation in the case, and even the Italian authorities suspect the Catholic Church knows more than it has revealed. The Vatican has repeatedly dismissed such accusations.
The bones could also be those of Mirella Gregori, who disappeared in Rome just over a month before Orlandi. She was also aged 15, and went missing at her parents' apartment after telling them she was going outside to speak to a school friend. Police have suggested the two disappearances could be linked.
The Vatican statement said the discovery had been reported to the police and that an investigation had been opened. It made no mention of Orlandi or Gregori.