Human Remains Found in Yard of Florida Serial Killer's Family Home
Human remains have been found in the yard of a Florida home belonging to the family of the infamous serial killer William "Billy" Mansfield.
Hernando County officers arrived at the Spring Hill property on Tuesday to arrest Mansfield's brother, Gary, on drug charges when—in a desperate bid to get immunity—the 63-year-old told cops there were bodies "all over" the house, WFLA reports.
Hours later, forensic teams unearthed human remains on the property.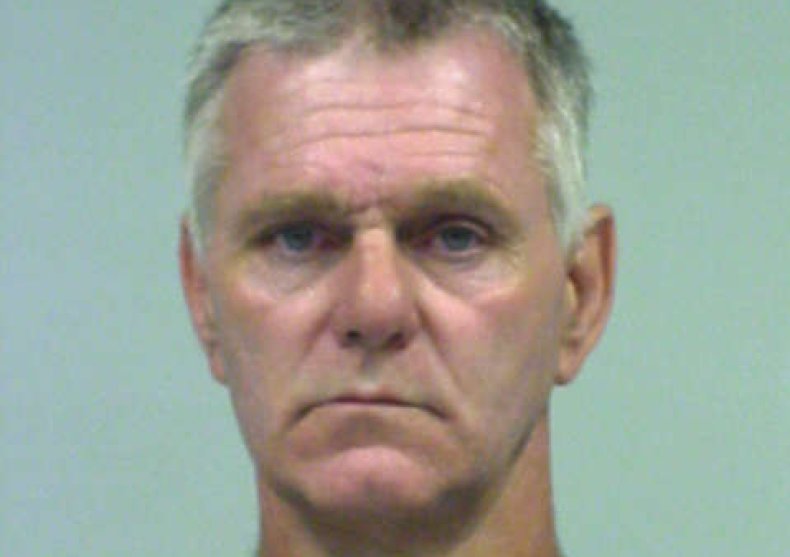 Billy Mansfield, now aged 64, is currently locked up in a California prison cell, serving four life-sentences for the murder of five women and a 15-year-old girl between 1975 and 1980.
The skeletal remains of four women were found on the property in 1981, the Tampa Bay Times reported. Now detectives believe there may be more bodies buried in the land surrounding the home and have reopened the 40-year-old case.
Billy Mansfield's son, also named Billy, believes there are more bodies to be found on the property. "Personally, I think there's a lot," he told WFLA.
"I just can't see someone gonna stop at one. And if there's four and five, you ain't stopping at one, you ain't stopping at four and five."
Long-term neighbors were rattled by the grim discoveries found on Tuesday.
"When we first moved here, we first heard the stories, it was unsettling. And then it seemed like everything was OK until yesterday," Pat Gallagher, who has lived in the area for about 15 years, told Fox13.
Family history of violence
Billy Mansfield was 25 years old and living at the home in 1981 when he was arrested for the murders, the New York Times reported.
The victims' dismembered remains are thought to be nearby, court documents alleged.
At the time of his arrest, his father, William Mansfield Sr, was serving time in prison for sex crimes against children. The twice-convicted child molester crimes included the sexual abuse of dozens of children, including one 9-month-old girl, the Tampa Bay Times reported.
He was released in 2005, when he was 65 years old, after serving 10 years of his 30-year sentence.
His son, Gary Mansfield, is currently being held in the Hernando County jail on $42,500 bail on several drug possession and distribution charges.
The search warrant read used in his arrest said officers "located items on a nearby property that were deemed to be suspicious," but were "separate and apart" from the drugs charges.