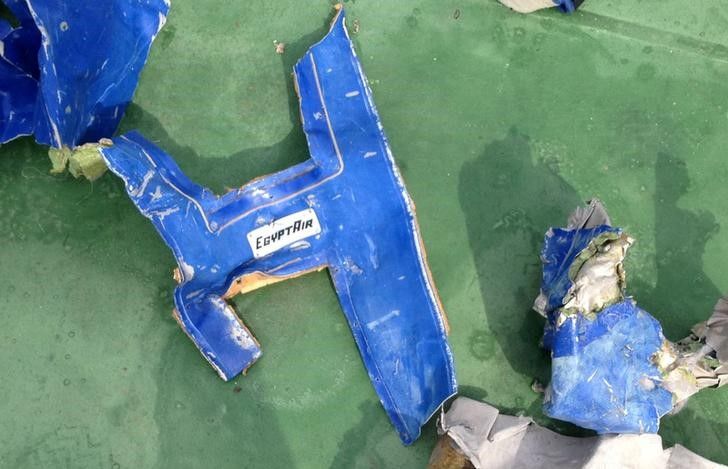 A search vessel contracted by the Egyptian government has recovered all mapped human remains under water at the crash site of EgyptAir flight MS804 in the Mediterranean, Egypt's aircraft accident investigation committee said on Sunday.
The John Lethbridge, belonging to Mauritius-based Deep Ocean Search, headed to Alexandria port to hand over the remains to coroners and prosecution officials, the committee said in a statement. It will return to the crash site to make further checks for any possible remains there, the statement said.
The Airbus A320 plunged into the eastern Mediterranean en route from Paris to Cairo on May 19, and all 66 people on board were killed. The cause of the crash remains unknown.
The plane is believed to have crashed in the deepest part of the Mediterranean. Investigators have started analyzing one of its so-called black box flight recorders and are extracting information from the other.
Debris from the jet was brought to Cairo airport last week, where investigators will try to reassemble part of the frame to help establish what might have caused the disaster.
No explanation for the disaster has been ruled out. But current and former aviation officials increasingly believe the reason lies in the aircraft's technical systems, rather than sabotage.
Initial analysis of the plane's flight data recorder showed there had been smoke in the lavatory and avionics bay while recovered wreckage from the jet's front section showed signs of high temperature damage and soot, the first physical signs that fire may have broken out on the airliner.
The Paris prosecutor's office opened a manslaughter investigation on Monday but said it was not looking into terrorism as a possible cause of the crash at this stage.