Human Rights Activists Call Rapper Tyga a Propagandist for Authoritarian Regime
Rapper-actor Tyga, the artist behind the hit song Taste and composer of music for Hollywood films like Furious 7, is being asked by activists to pull out of a concert scheduled Saturday in Belarus due to human-rights abuses attributed to President Alexander Lukashenko.
Under the Lukashenko regime "there is no freedom of speech, no freedom of assembly, and no freedom of association," reads the letter from The Human Rights Foundation, an organization chaired by former chess grandmaster Garry Kasparov.
The concert at an event dubbed Hip Hop Fireworks in Minsk was organized to distract the populace from an election scheduled the following day where Lukashenko, in power since 1994, faces opposition from three women who are challenging his authority.
The HRF, run by Thor Halvorssen, is perhaps best known as the group that smuggled in DVDs of The Interview into North Korea in order to embarrass dictator Kim Jong Un, who is portrayed as an immature and silly ruler in the 2014 comedy starring James Franco and Seth Rogen.
Newsweek subscription offers >
"Much like the Black Lives Matters protests in the United States, citizens in Belarus are determined to speak up against injustice and brutal police force," reads the letter to Tyga, obtained by Newsweek on Thursday.
At demonstrations in Belarus "protestors are grabbed off the street at random, and many are beaten bloody. The two most popular candidates in the upcoming presidential election, Viktor Barbaryka and Sergei Tikhanovsky, were both arrested on trumped-up charges," according the letter.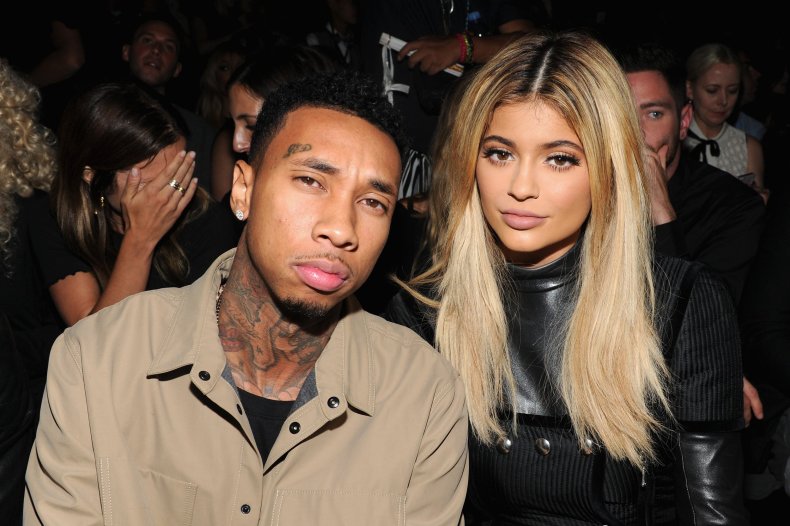 "All hope seemed lost, until an unlikely alliance formed between Tikhanovsky's wife Svetlana, Barbaryka's campaign manager Maria Kolesnikova, and the wife of a third presidential candidate who had to flee the country, Veronika Tsepkalo. Together, these three women have galvanized Belarusian society."
Newsweek subscription offers >
The letter calls Lukashenko's regime a "brutal dictatorship" marked by the murder of political opponents and the jailing of thousands of people for disagreeing with government policy.
The letter also notes that the timing of the concert is dangerous due to the coronavirus pandemic, which Lukashenko has not taken seriously, dismissing it as a "psychosis" and recommending his citizens respond to the crisis "by drinking vodka and going to the sauna."
"Simply put: your concert will serve as propaganda for Lukashenko's authoritarian regime the day before an election."
Last year, the HRF criticized Nicki Minaj for a planned concert in Saudi Arabia and the artist promptly canceled her plans.
Tyga, whose real name is Michael Ray Stevenson, was unavailable for comment.
Human Rights Activists Call Rapper Tyga a Propagandist for Authoritarian Regime | Culture