Transgender Teen Repeatedly Stabbed in Genitals; LGBT Advocates Battling For Hate Crime Classification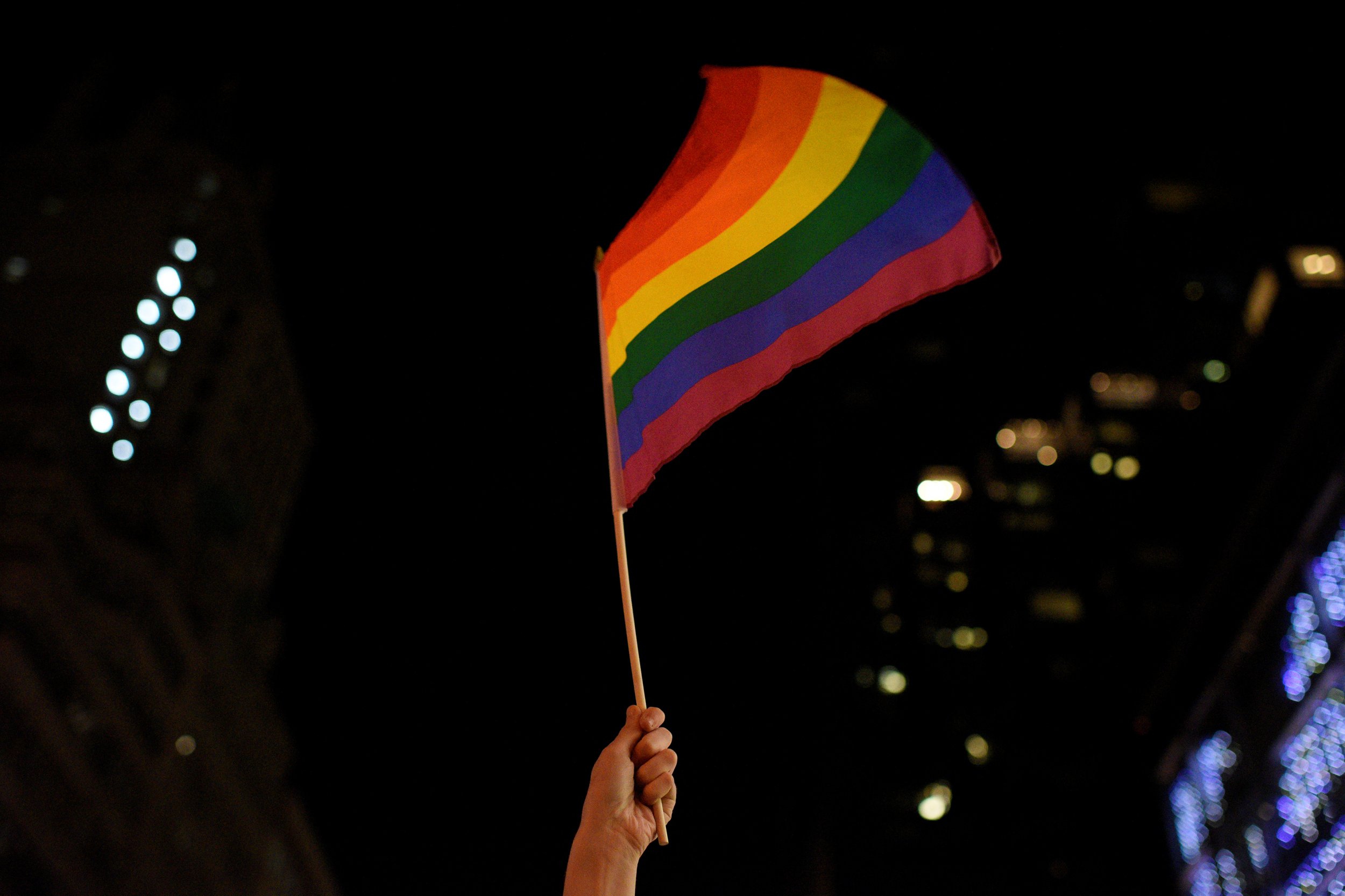 Human rights advocates are asking Missouri prosecutors to investigate the grisly death of transgender teen Ally Steinfeld after the Sheriff investigating the murder dismissed the notion that it could be a hate crime.
Steinfeld, 17, was burned after she was stabbed in the genitals and her eyes were gouged out, police said.
The Human Rights Campaign asked the state's attorney general to oversee the investigation into Steinfeld's slaying, imploring that prosecutors reclassify the killing as a hate crime. The organization said it was "deeply troubled" after Texas County Sheriff James Sigman said there was no way the case was motivated by the teen's sexual orientation.
Three people have been charged with the teen's murder, and a fourth individual faces a lesser charge in the incident. One of the suspects, Andrew Vrba, tried to force Steinfeld to drink a poisonous liquid, but when she refused to do so he "used a knife instead," a probable cause report states.
Vrba told authorities that he bragged to friends about the killing, gouging out Steinfeld's eyes and stabbing her in the genitals, according to the report.
Police say he asked Steinfeld's girlfriend, Briana Caldera, 24, and two other friends, Isis Schauer, 18, and James Grigsby, 25, for help in the disposing of the body after Vrba stabbed her multiple times.
The group dragged her body outside, went to the store to get accelerant and then burned her body outside, court records show. Police say they put the charred remains in a plastic bag and hid it in a chicken coop.
The report doesn't mention that Steinfeld was transgender.
After details of Steinfeld's death were made public, Sigman stood by his statements that the crime was not motivated by the teen's gender identity.
When reached by Newsweek, Sigman refused to comment. A woman who answered the phone in his office said officers didn't have any proof the crime was tied to Steinfeld being transgender.
"[The crime] wasn't done because of him being whatever he was," said the woman, who didn't disclose her name and would not refer to Steinfeld as a "she" despite criticism from LGBT advocates. "We have a motive and it wasn't that. We all know what really happened but we can't release it because it will hurt the case."
Questions were immediately raised about Sigman's comments, especially given the brutal nature of the stabbing. Some called on him to examine the case further.
"All violent crimes are reprehensible. However, the damage done by hate crimes cannot be measured solely in terms of physical injury, or even in lives lost," said Sarah Warbelow, legal director for Human Rights Campaign. "Hate crimes rend the fabric of our society and fragment communities because they target a whole group and not just the individual victim."
Warbelow called for a more thorough investigation, explaining hate crimes are intended to "'send a message' that an individual and 'their kind' will not be tolerated, many times leaving the victim and others in their group feeling isolated, vulnerable and unprotected."
Others, including friends of Steinfeld, think the Sheriff's comments are the result of rural, small-town politics in the southern town.
"It's just the area we're from. No one understands or is accepting of someone who is different," said 18-year-old Torey Reno, a close friend of Steinfeld's who is also transgender. "They don't think 'she' was a 'she' because they don't get it, but still, I am completely dumbfounded."
Steinfeld came out as transgender early this year. She was planning to start hormone treatment and had plans of reassignment surgery, but "[the suspects] put an end to her dreams and never let her become who she was meant to be," said Reno.
"I cried and cried when I heard what happened," she said. "That's a terrible and brutal way to die. I wouldn't wish that on even my worst enemy."