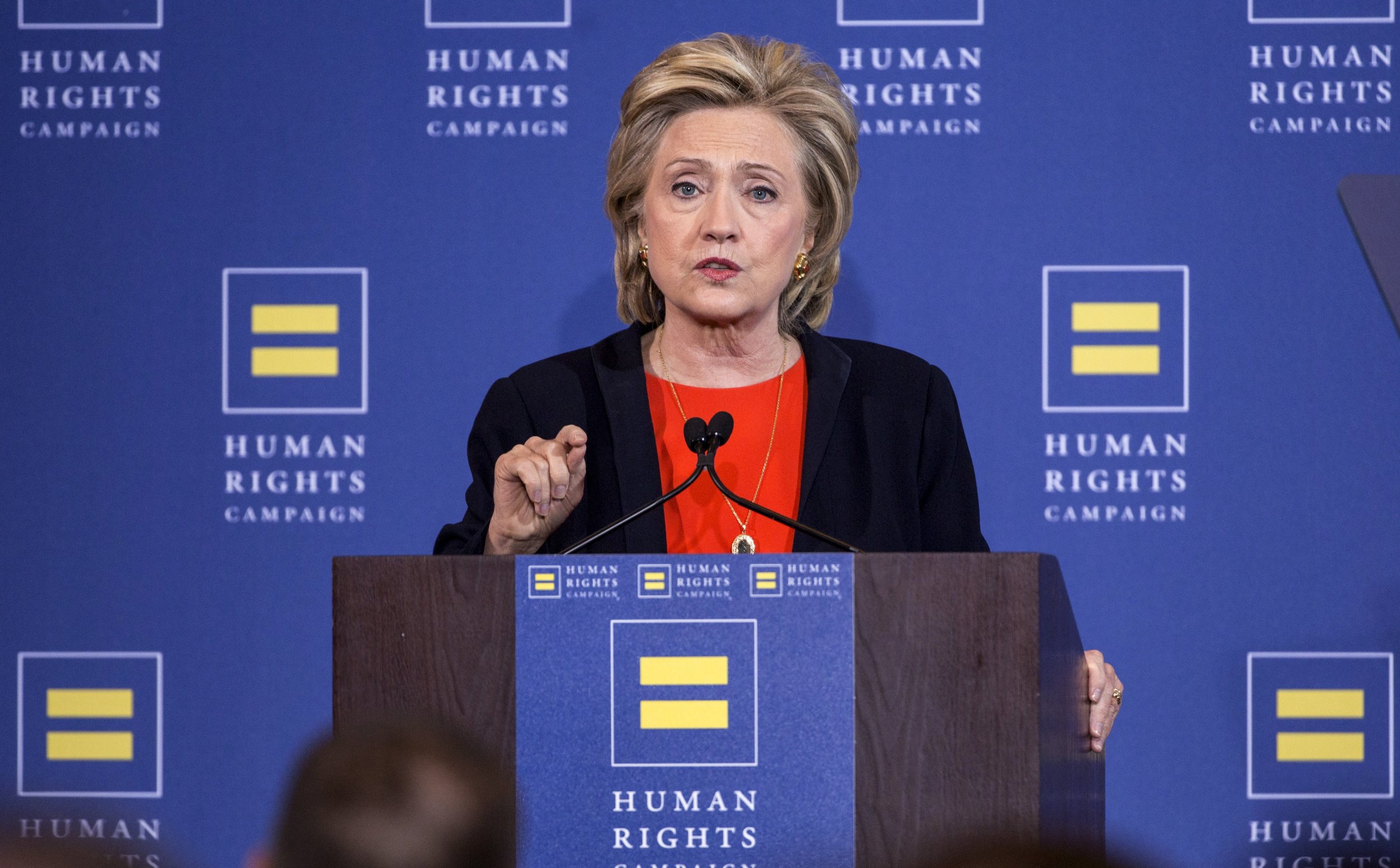 The Human Rights Campaign (HRC), the country's largest lesbian, gay, bisexual and transgender civil rights organization, on Tuesday endorsed Democratic front-runner Hillary Clinton for president.
HRC President Chad Griffin, who worked as a junior aide in Bill Clinton's White House, said all of the progress the U.S. has made on equality over the past seven years under President Barack Obama—from the end of "don't ask, don't tell" to Obama's support for nationwide marriage equality—and future gains are at stake in November's election. Hillary Clinton, the group argued in a video, will fight to take the rights of LGBT Americans forward.
In a statement following the endorsement, Hillary Clinton acknowledged that progress still is needed because many LGBT Americans continue to face discrimination in housing, education, health care and the workplace. She promised to fight alongside the LGBT community to pass the Equality Act, a bill that would amend the Civil Rights Act of 1964 to protect LGBT Americans from discrimination in employment, housing and public accommodations. She also vowed to support efforts to allow transgender personnel to serve openly in the U.S. military and end the practice of conversion therapy on minors, which seeks to change one's sexual orientation.
"I'm proud to stand with the Human Rights Campaign in this fight. Together, we can and will make our country—and our world—more just, fair, and equal for generations to come," she said.
As secretary of state, Hillary Clinton advocated for LGBT equality. Speaking to the United Nations in 2011, she said: "Gay rights are human rights, and human rights are gay rights." As a senator, she helped lead on bills to protect LGBT workers from employment discrimination.
She will formally accept the endorsement Sunday at an event in Des Moines, Iowa, alongside Griffin. The HRC endorsed Obama for president ahead of both of his presidential campaigns, as well as Senator John Kerry in 2004 and Al Gore in 2000.