Human Rights Report Slams France for Racism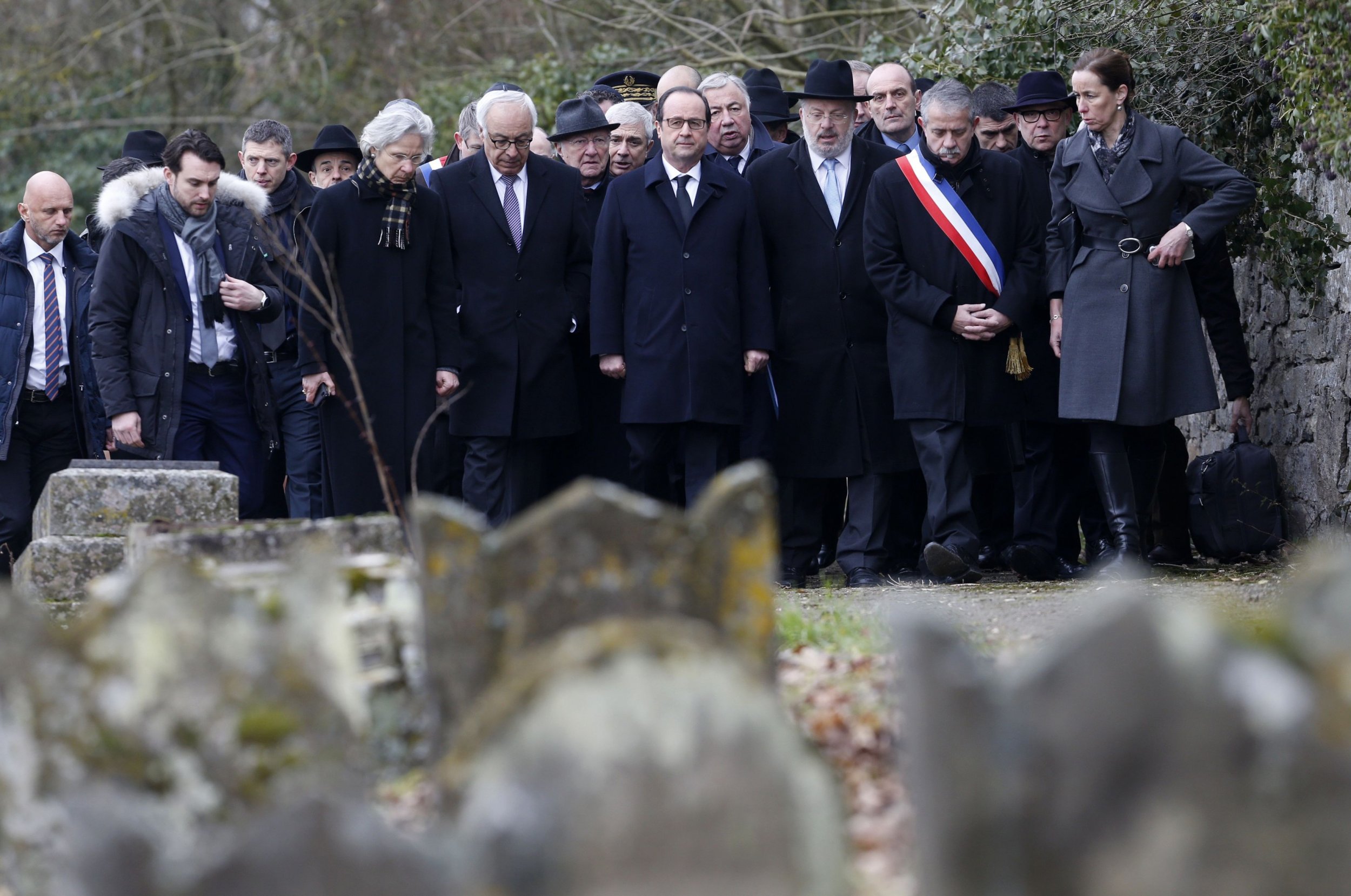 Rising intolerance in France has spawned systematic problems with racism and hate speech and acts, threatening ethnic and religious minorities in the country, according to a new report published on Tuesday by the Council of Europe.
Nils Muižnieks, the commissioner of human rights for the Council of Europe, based his report on a visit to France in September 2014. The visit was several months before the deadly attacks on the Charlie Hebdo offices and a kosher supermarket in the city that killed 17 people including journalists and police officers. Also, three gunmen were shot dead by authorities.
"In recent years, there has been a huge increase in anti-Semitic, anti-Muslim and homophobic acts. In the first half of 2014 alone, the number of anti-Semitic acts virtually doubled, while the number of Jews leaving France for Israel tripled compared with 2012, which is a telling indication of their feeling of insecurity," Muižnieks said in a statement.
The 52-page report details acts of anti-Semitism and anti-Islam that are both potent forces in French society because Jews and Muslims are both "well-represented," Muižnieks told French newspaper Le Monde. Discrimination against the disabled, gay people—which occurs on average once every two days, Muižnieks says—and members of the Roma community are also rife in France.
"The council is concerned about the decrease of tolerance and the increase of verbal assaults and hateful and discriminatory acts recorded in France," Muižnieks said in a press conference on Tuesday. Ending attacks on the Internet is just as important as ending them in person, he said.
Among the report's findings is that 80 percent of anti-Muslim acts in France are committed against women. Such "acts" can range from spitting and pulling a woman's hijab or niqab to verbal assaults, Fiyaz Mughal, director of Faith Matters, a U.K.-based think tank, told Newsweek.
Life in France has become so difficult for some members of the Jewish community that record numbers of them have arranged to emigrate to Israel, something that has been encouraged by Israeli Prime Minister Benjamin Netanyahu after the attack on a synagogue that left one dead in Copenhagen on Saturday.
An attack on a Jewish cemetery in France last week has given Jews another reason to question their safety in France. On Tuesday, French President François Hollande attended a ceremony at the Sarre-Union Jewish Cemetery in eastern France, where 250 gravestones were desecrated by five teenage boys. Around 400 graves in the cemetery commemorate those who died in the Holocaust, according to The Jerusalem Post.
France has also failed to take in an adequate number of Syrian refugees, and the picture for asylum seekers living in the country is dire. While neighboring Germany has accepted 10,000 displaced Syrians, France took in 500 in 2014 and will take in the same number this year. France can do better, Muižnieks told French newspaper Le Monde.
Many of the thousands of unaccompanied migrant children living in France are left without any form of educational or social support, further highlighting a "shortcoming in the French migration system," according to the report. The 3,000 migrants living in the port of Calais in northern France, continue live in squalid limbo, unable to leave France or press on with their journeys elsewhere and often risking their lives to get to the U.K.
However, France isn't the only country facing an increase in intolerance. Politically, the European continent is going through a conservative swing, with right-wing parties in countries like Hungary, Sweden and Greece making electoral gains over the past few years.