Human Rights in Ukraine Are 'Deteriorating Rapidly'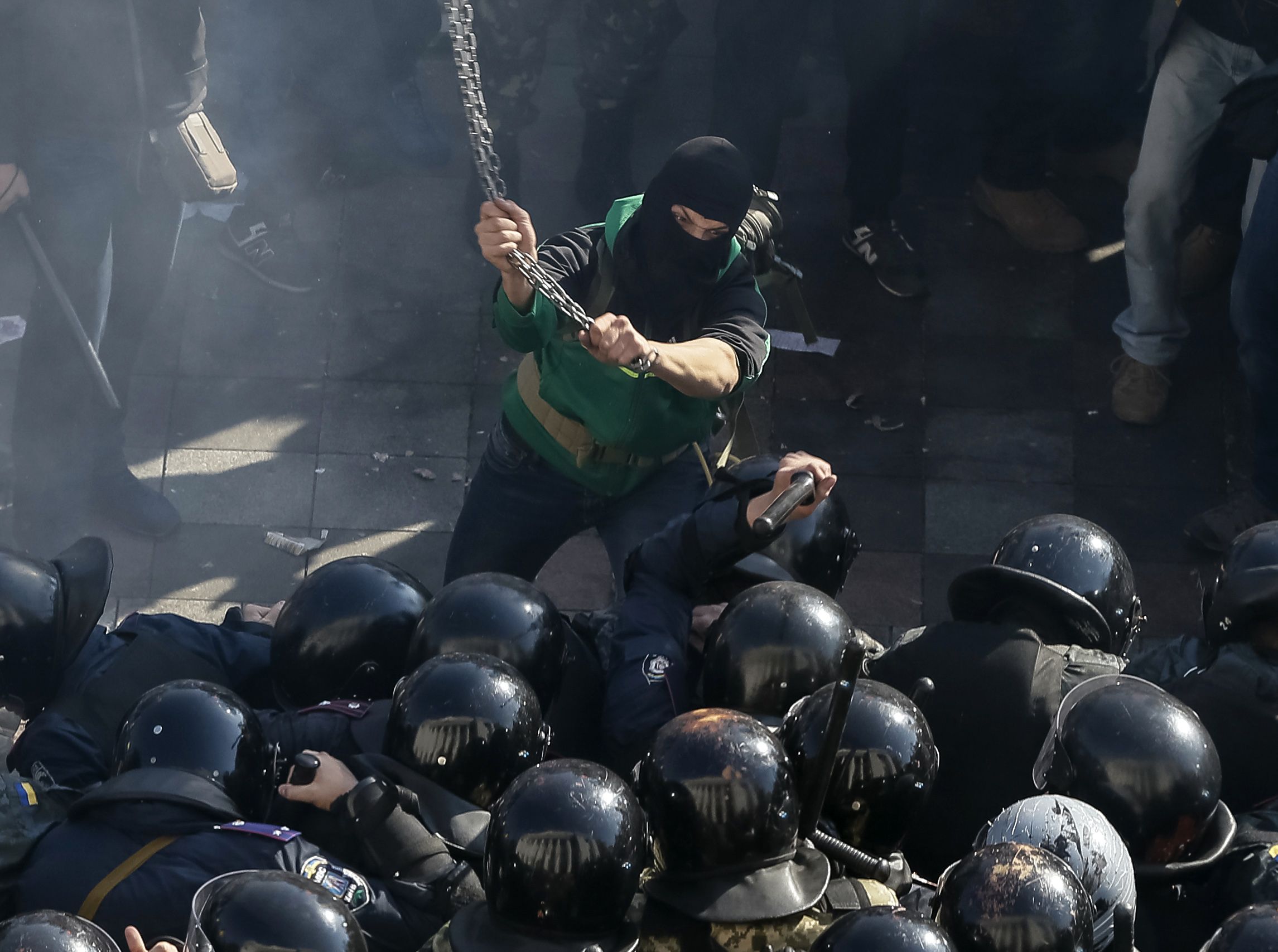 Human rights are deteriorating in Ukraine and Turkey, a global index revealed today. The human rights situation in both countries has drastically declined and Ukraine has seen the greatest annual increase in risk to human rights.
The 10th annual Human Rights Risk Atlas (HRRA), published by risk analysis company Maplecroft, ranked 198 countries on the basis of 38 violation categories, including human security, political rights and labour rights and protection. Categorizing countries from low risk to high risk, the Atlas is designed to help businesses, investors and international organisations assess, compare and monitor human rights risks and seven-year trends.
According to the Atlas, Turkey's decline has been caused by the repression of civil and political rights. Restrictions on the media and the actions of security forces against demonstrators at protests are additional factors.
"When widespread human rights violations, such as these, are present in a country," Maplecroft said, "they have the potential to trigger further unrest and spur greater political risks to investors, particularly in respect of societally induced regime change."
"We work to advise companies and improve their human rights due diligence," Maplecroft's Lizabeth Campbell, director of human rights and societal risk told Newsweek. "Businesses can then be more adept at identifying where violations are occurring in their operations and find ways to mitigate against these human rights violations in the future."
Ukraine fell 19 places in the Atlas this year, ranking as the 44th most at risk country. It also fell ten places in the ranking for forced labour and eight places for trafficking which Maplecroft attributes to the exploitation of 430,000 conflict-driven migrants in the country.
"In addition to the current conflict," Maplecroft said of Ukraine, "the decline reflects an ongoing deterioration of human rights protections since 2011."
Following the overthrow of former president Yanukovych in January last year, Ukraine has been thrown into a civil war between the European-leaning government in Kiev and pro-Russian separatists backed by Moscow which has led to the death of over 4,000 people. The peninsula of Crimea was annexed by Russia in March.
Cases of routine kidnapping, torture and executions by Russian authorities in Crimea and by separatists controlling Donetsk and Luhansk, are said to have undermined the efforts made by Kiev's new government to protect human rights.
Maplecroft indicates that a "divergence in human rights protection globally" has resulted in the increase in extreme risk countries. "Government repression, especially violations committed by state security forces against opposition groups and protesters, are a key reason for the increase in extreme risk countries, while robust governance, progressive reforms and active civil society have fostered improvements in low risk countries," the company's statement read.
The Atlas judges a country's commitment to human rights through a number of factors, including the willingness of a country to enforce human rights standards, how the violations are being reported (either by state or society), the frequency of violations, where the violations take place, the duration of the violations and their severity.
The countries which had the worst human and labour rights abuses were Syria, Sudan and Iraq, followed by Afghanistan.
DR Congo, Pakistan, Central African Republic, Nigeria, and South Sudan were also included in the top ten.
"Human security in Syria has deteriorated," Campbell said. "Conflict in Syria has stopped basic labour protection. When we see that state cannot exert control over physical territory there are usually severe violations in respect to human trafficking and forced labour."
The Syrian civil war that has killed an estimated 190,000 people since groups opposed to the rule of Bashar al-Assad staged an uprising that led to entrenched urban fighting. The Islamist group Islamic State has seized control of large parts of the country, often committing atrocities against those who do not subscribe to their strict interpretation of sharia law. The UNHRC, the UN's refugee agency, estimates that 6.8 million Syrians are in need of humanitarian assistance.
Insecurity caused by years of conflict and violence has begun to destabilize surrounding regions, according to Campbell. "Elements of the very complicated conflict in which Syria finds itself in the centre of are starting to spread," she said, particularly implicating Lebanon and Jordan.
Campbell said that forced migration and forced displacement of minorities are the biggest threats to human rights today: "We see it happening in the extreme today with conflict, violence, and upheaval. People seek better living situations due to the deterioration of their environment, whether that be war, poverty or an oppressive government.
"The instability for people on the move impacts their vulnerability and makes them a target for criminal organizations that prey upon vulnerable people globally. It leads to the physical, economical and sexual exploitation of so many hundreds of thousands of people."
West Africa has made the greatest improvement this year and Taiwan, Latvia, Lithuania, Uruguay and the Czech Republic have all entered the low risk category. This is the first year the Atlas has seen an increase in the number of low risk countries, although countries labeled as an extreme risk also increased, from 20 countries in 2008 to 35 in 2015.
"The effects of human rights is felt both in developing and developed countries," said Campbell.
"This is an issue that impacts governments across the world," she said. "It is the responsibility of the state, businesses and individuals to make the situation change."