The United States government conducted over 6,000 family separations at the Southwest border between April 19 and August 15, according to a report released by Amnesty International on Thursday.
This figure, which the human rights organization said was provided by Customs and Border Protection (CBP), indicates the government has separated more families than previously acknowledged.
(The CBP figures refer to separations of the "family unit" which is an imprecise measure that refers both to families separated and individuals separated from families, Amnesty said.)
The 74-page report, titled "You Don't Have Any Rights Here': Illegal Pushbacks, Arbitrary Detention and Ill-treatment of Asylum-seekers in the United States," said the U.S. is violating international laws in a systematic and cruel effort to prevent and dissuade asylum seekers from entering the country.
"The Trump administration is waging a deliberate campaign of human rights violations against asylum-seekers, in order to broadcast globally that the United States no longer welcomes refugees," the report said. "Simultaneously, the Trump administration is seeking to dismantle the US asylum system, including by narrowing definitions of who qualifies for protection – in violation of international law."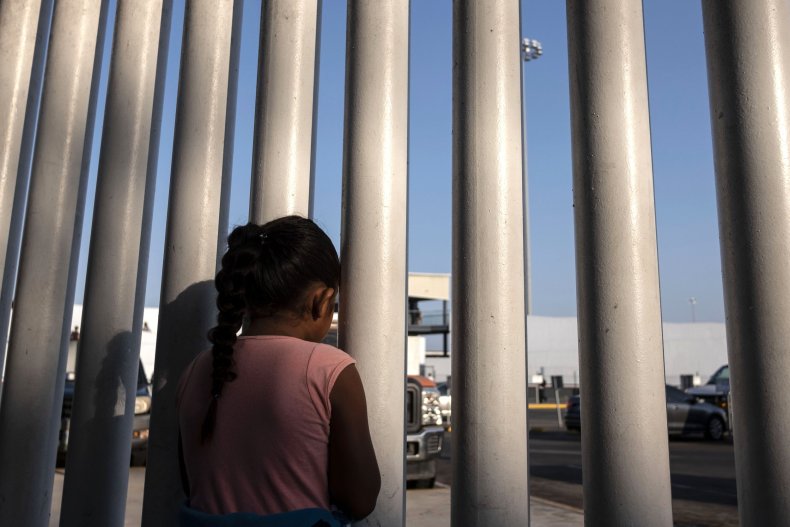 In addition to the 6,022 acknowledged separations this year, the Department of Homeland Security (DHS) said it had separated 1,768 families between October 2016 and February 2018, before the Trump administration's "zero-tolerance" policy was enacted. (Three months of that period fell under the presidency of Barack Obama.)
Yet even these figures likely understate the number of separations. Amnesty said that public CBP statistics exclude separations categorized as fraud, according to the report. Government officials, including Homeland Security Secretary Kirstjen Nielsen, have said that drug smugglers use children as pawns, as part of an ongoing campaign to suggest that immigrants are criminals.
"Most of these families were separated despite having documentary evidence of their identities and family relationships in their possession at the time that they presented themselves to request asylum at official ports-of-entry. That evidence included passports, national identification cards, birth certificates, and court orders designating legal guardianship, among other official documents," according to Amnesty.
A government spokesperson denied these claims in a statement to Newsweek, saying that the agency does not and did not have a family separation policy. The spokesperson said that the DHS only separates families when it cannot establish a familial relationship, determines a child may be at risk or the legal guardian is referred for criminal prosecution.
The Amnesty report addresses and challenges these statements.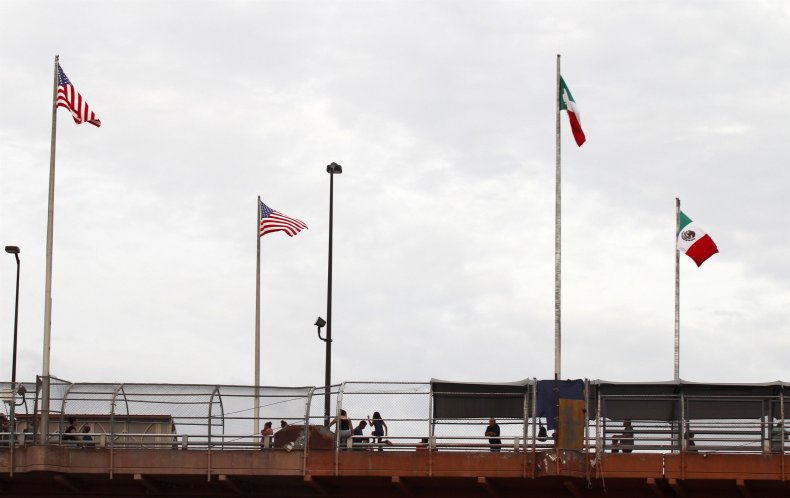 Multiple elements of the government's border policy violate non-refoulement, a binding principle which was established in the 1951 Convention Relating to the Status of Refugees. Non-refoulement means that refugees "should not be returned to a country where they face serious threats to their life or freedom," and is "now considered a rule of customary international law," according to the United Nations Refugee Agency.
CBP has slowed processing of asylum claims and attempted to prohibit asylum seekers from entering the U.S., Amnesty reported. Tactics leading to queues of asylum-seekers forming on the Mexico side of the border violate the obligation of non-refoulement, while indefinite detention without charge flouts the UN Convention Against Torture, the report said.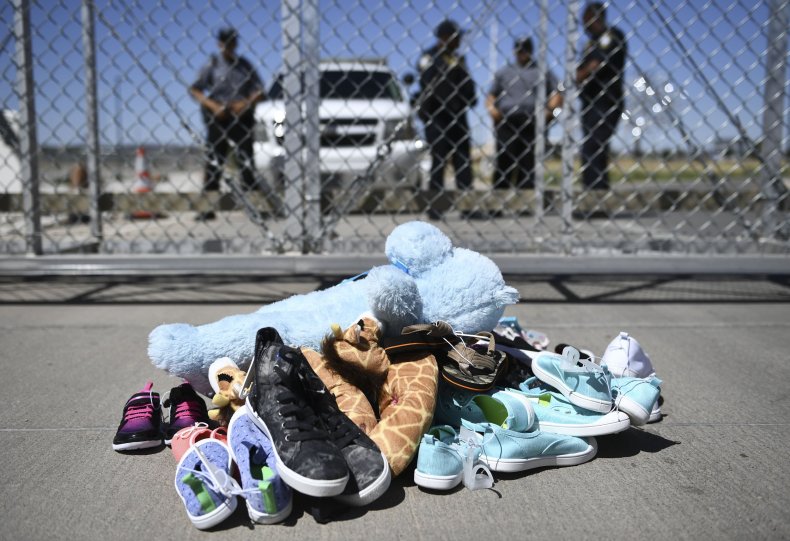 The report said CBP communicated many included claims to Amnesty International, but the DHS denied the accuracy of Amnesty's research.
"This is a deeply flawed, inaccurate report authored by an open-borders activist group," DHS spokeswoman Katie Waldman told Newsweek, using a far-right term for the group.
"In fact, many of its so-called 'findings' contradict data provided in federal court by the government, the ACLU, and Judge Sabraw. It is not even remotely credible and should not be treated as such. Individuals looking for an accurate accounting of the Administration's Zero Tolerance efforts should examine the Ms L court filings which identified 103 children between the ages of 0 and 4 who are potential class members and 2,551 children between the ages of 5 and 17 who are potential class members."
The DHS watchdog has been harshly critical of the agency's own policies, according to The Washington Post, which obtained an unpublished version of an internal report.
"The investigators describe a poorly coordinated interagency process that left distraught parents with little or no knowledge of their children's whereabouts," the Post reported earlier this month. "Faced with resource limitations and other challenges, DHS regulated the number of asylum-seekers entering the country through ports of entry at the same time that it encouraged asylum-seekers to come to the ports. During Zero Tolerance, CBP also held alien children separated from their parents for extended periods in facilities intended solely for short-term detention."