Gay Men Arrested, Beaten in Latest Anti-LGBT Crackdown in Chechnya: Report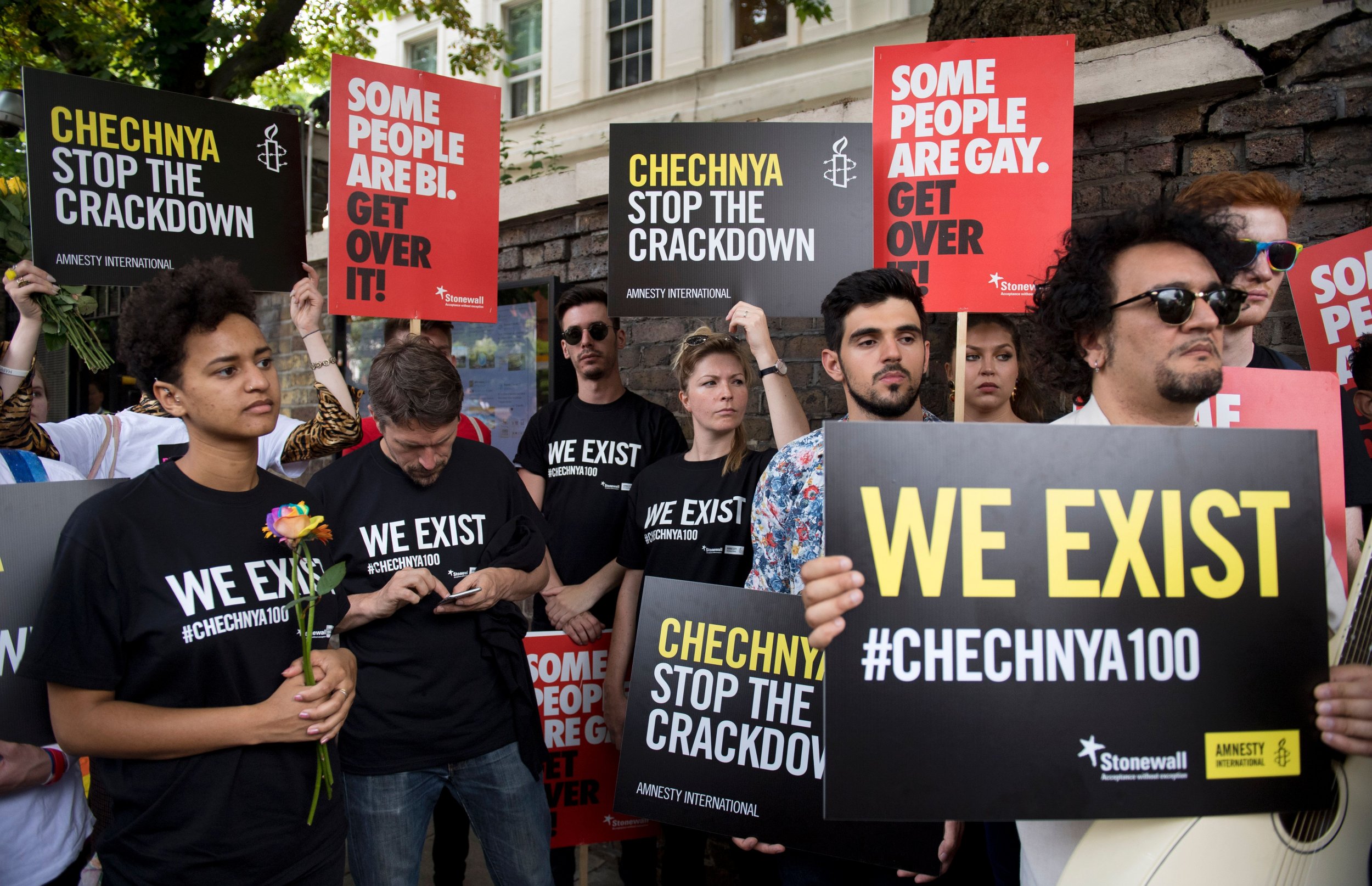 Gay and bisexual men in Chechnya have been subjected to beatings and have been detained illegally, according to a new report from Human Rights Watch.
The nongovernmental organization said on Wednesday that police in the Russian republic were carrying out large-scale crackdowns against sexual minorities.
According to Igor Kochetkov, the head of the Russian LGBT Network, at least 23 men were detained in the majority Muslim region between December 2018 and April 2019. Human Rights Watch interviewed four men who were arrested by the police and found they had their cellphones confiscated from them under torture.
The men were arrested between February and March but survived the interrogations. They subsequently fled Chechnya individually. Speaking to Human Rights Watch, they claimed at least five other men detained with them had been arrested and abused on suspicion of being gay.
The organization claimed the men were kicked by police officials, who also beat them with sticks and polypropylene pipes.
Three detainees were then tortured with electric shocks and one was raped with a stick. While interrogated under duress, the men were forced to out other gay men they may know.
"Russian authorities should immediately investigate the new wave of torture and humiliation by the Chechen police of men they believe to be gay and, finally, carry out an effective investigation into the purge of 2017," said Rachel Denber, Human Rights Watch's deputy Europe and Central Asia director.
In its report, Human Rights Watch added the men's version of events were consistent with a crime report filed on January 29 with Russia's chief investigative agency by the Russian LGBT Network.
According to the complaint, police in Grozny, Chechnya's capital, rounded up and abused up to 14 men over December last year and January.
The arrests reported by Human Rights Watch are the third crackdown against sexual minorities in the last three years and come just two years after major anti-gay purges in the region. An investigation carried out in 2017 found Chechen authorities had arrested and tortured over 100 men on suspicion of homosexuality.
While the new Human Rights Watch report did not suggest the latest wave of violence was planned by Chechen leaders, it also highlighted police officers "felt at liberty" to arrest people they considered to be homosexuals.
"There wasn't anything remotely resembling an effective investigation into the anti-gay purge of 2017, when Chechen police rounded up and tortured dozens of men they suspected of being gay," Denber added. "Impunity for the 2017 anti-gay purge has sanctioned a new wave of torture and humiliation in Chechnya."