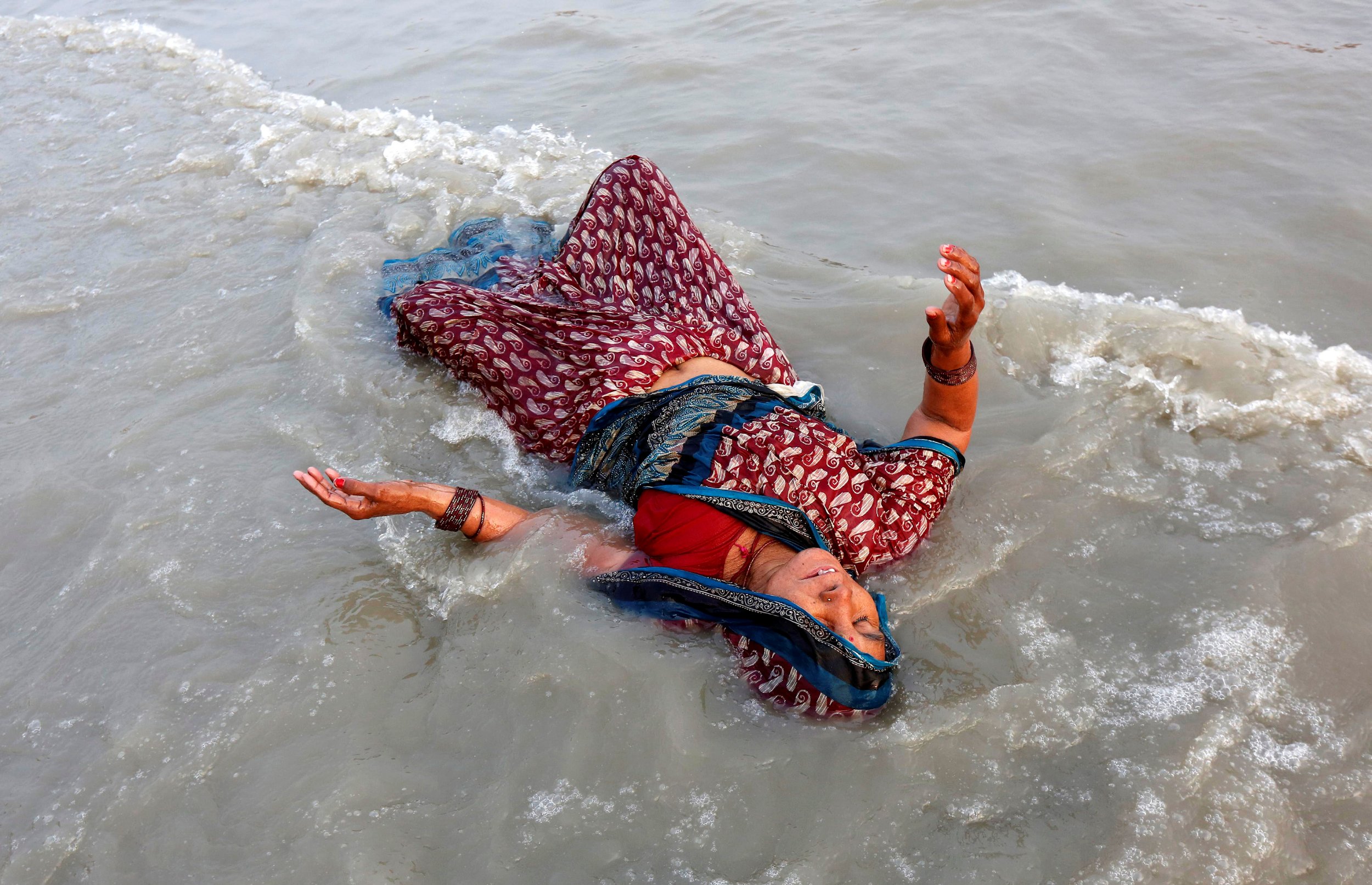 India granted two rivers the same legal rights as human beings Monday in an effort to protect the polluted waterways from further environmental damage.
The decision came from a court in the northern Indian state of Uttarakhand, where judges ruled that the Ganges river, considered sacred by more than a billion Hindus, and its main tributary, the Yamuna, would become the first non-human entities in India's history to be accorded the same rights as people. The ruling equates polluting the rivers to attacking a person and makes the waterways "legal and living entities having the status of a legal person with all corresponding rights, duties and liabilities," according to Judges Rajeev Sharma and Alok Singh as quoted by The Guardian.
The court, in the Himalayan tourist town of Nainital, cited a previous decision made in New Zealand. Last week, New Zealand's government gave the Whanganui River similar human status in a treaty settlement with the nation's indigenous Maori people, who had fought for over 160 years to protect the river with which they claim a special bond, New Zealand's Newshub reported.
In India, Monday's outcome was hailed by environmentalists who say that even the dozens of sewage treatment plants tasked with treating the 1,569-mile-long Ganges and 855-mile-long Yamuna were not enough to keep the rivers clean. An estimated 792 million gallons of waste have been pumped into the Ganges every single day, according to a 2014 estimate by experts cited in The Sydney Morning Herald. Its tributary, the Yamuna, contained 1.1 billion fecal coliform bacteria per 100 milliliters of water—as opposed to the standard bathing threshold of 500 coliform bacteria per 100 milliliters—according to 2011 estimates by India's Central Pollution Board published by NPR.
The Ganges was named after the Hindu goddess Ganga and the 80 percent of Indians who follow the religion have traditionally held the river to be her earthly extension, according to PBS. Hindus have come from all over the world to drink, bathe and scatter the ashes of their deceased loved ones in the river's waters.