Human Skull Found in Texas Identified as Grandma Missing Since 2016
A human skull found near a Texas flea market has been identified as a grandmother who went missing six years ago, according to her family.
The Llamas family said it had received DNA confirmation that the remains matched those of Maria Llamas.
Llamas visited the Poteet Flea Market, near State Highway 16, in San Antonio, on November 20, 2016, with her husband when she wandered off, prompting a widespread search.
The grandmother, who was 69 at the time, lived with Alzheimer's disease, a progressive neurologic disorder that affects the brain.
Llamas' family was notified by San Antonio police detectives on September 18, 2021, after a group of dove hunters came across a human skull close to the flea market and the area where her purse was found in December of the year she went missing.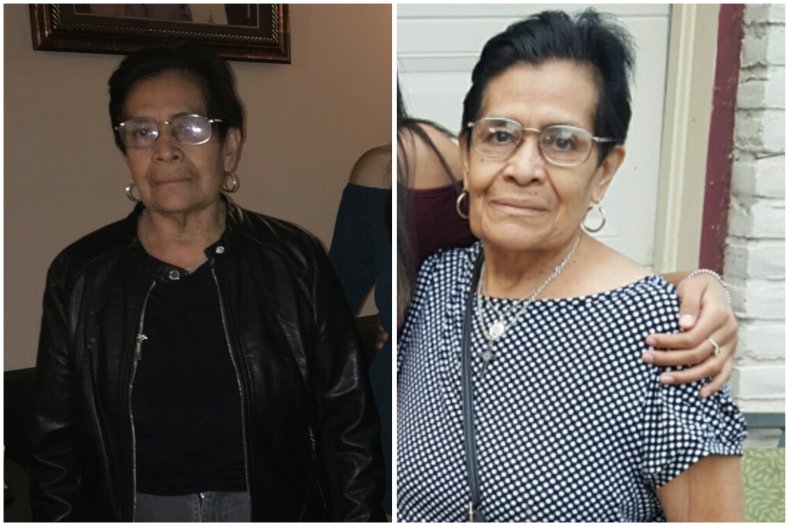 According to a Facebook group created to help find Llamas, the skull was the only part of her body to be found.
According to the National Missing and Unidentified Persons System (NamUS), more than 600,000 people disappear across the country every year. Some 4,400 unidentified bodies are recovered each year. There are 2,292 open missing persons cases in Texas.
The family's statement, shared on Saturday, January 28, read: "While our hearts are broken by today's confirmation, we can now begin the healing process and eventually have closure. We know there will always be questions left unanswered.
"These last six years have been extremely hard for our family, yet our faith and trust in each other and finding answers has never wavered."
The statement added that the family wants to "give back" and "assist those in need" as well as help in searches for missing people.
It continued to state that the family wants to assist "on causes and efforts associated with Alzheimer's disease."
The Llamas family also thanked the San Antonio police as well as the wider South Texas community for their assistance.
"Many of these volunteers spent months walking the fields and rivers alongside the Llamas family. There were many complete strangers who have become close family friends," the statement said.
Memorial Service
A memorial service for Llamas is being organized by her family and will be announced when arrangements for it are complete.
Alzheimer's is a type of dementia that affects a person's memory, thinking and behavior and it can often interfere with daily tasks. It's the most common cause of dementia.
According to the Alzheimer's Association, there were more than 6 million Americans living with the illness in 2022. It added that 73 percent are aged 75 or older and that about one in nine people aged 65 and older had Alzheimer's that year.
Newsweek has contacted the San Antonio Police Department for comment.