Human Trafficking Probe After Woman Found Bloody and Screaming on Road
A woman who was found covered in blood and screaming in the middle of the road has led to a human trafficking investigation across three states.
Witnesses called police after the distressed and injured woman was spotted standing on Dr. Van Ave in Flomaton, Alabama, back in November.
However, when deputies arrived on the scene the woman was picked up and taken by a man driving a white car.
Concerned for the woman's welfare and believing the injuries could be serious, an investigation was launched by the Flomaton Police Department, according to a statement issued by the force on Tuesday.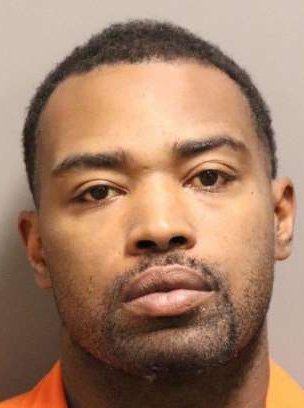 LaShawn Maurice Owens was charged with human trafficking charges after a traffic stop in Flomaton, Alabama.
Montgomery County Detention Center
The owner of the vehicle was identified and the driver was pulled over for a traffic stop in the Montgomery area on November 2.
ALEA State Troopers found the injured woman in the car and identified the driver as LaShawn Maurice Owens.
Owens had an active warrant with nationwide extradition out of Wisconsin.
A subsequent investigation led by the Alabama Law Enforcement Agency uncovered enough information to charge him with human trafficking charges.
"You really don't see human trafficking that much, especially in a sleepy town like ours," Flomaton Police Chief Charles Thompson told Fox10 News. "In this case one person was taken out of a very horrible situation, but how many else have not been found yet or how many else is this happening to?"
The victim had been trafficked between Georgia, Florida, and Alabama. She was later taken to hospital.
Owens was taken to the Montgomery County Detention Center, where he is being held on a $17,500 bond.
"This is an example of excellent law enforcement cooperation to bring a victim out of terrible circumstances," the Flomaton Police Department said.
The investigation is ongoing.
Newsweek has contacted the Montgomery Police Department, the Montgomery County Sheriff's Office, the Flomaton Police Department and the Alabama Law Enforcement Agency for comment.
Earlier this month, Texas police discovered at least 26 people allegedly being held hostage in what may have been part of a human-trafficking operation in Houston.
According to the Houston Police, officers were investigating a report of "a male in his briefs running down the street yelling that he had been kidnapped." The individual directed officers to a home in which they discovered "25 males and 1 female," many of who professed to be held against their will.
The victims were allegedly from El Salvador, Honduras, Mexico and Cuba.
According to the Department of Justice, there are two major classifications of human trafficking. Labor trafficking involves forcing people into "involuntary servitude, peonage, debt bondage or slavery." Sex trafficking involves making individuals, including minors, engage in commercial sex by "force, fraud, or coercion."