Human Trials to Begin for Fast-Tracked Ebola Vaccine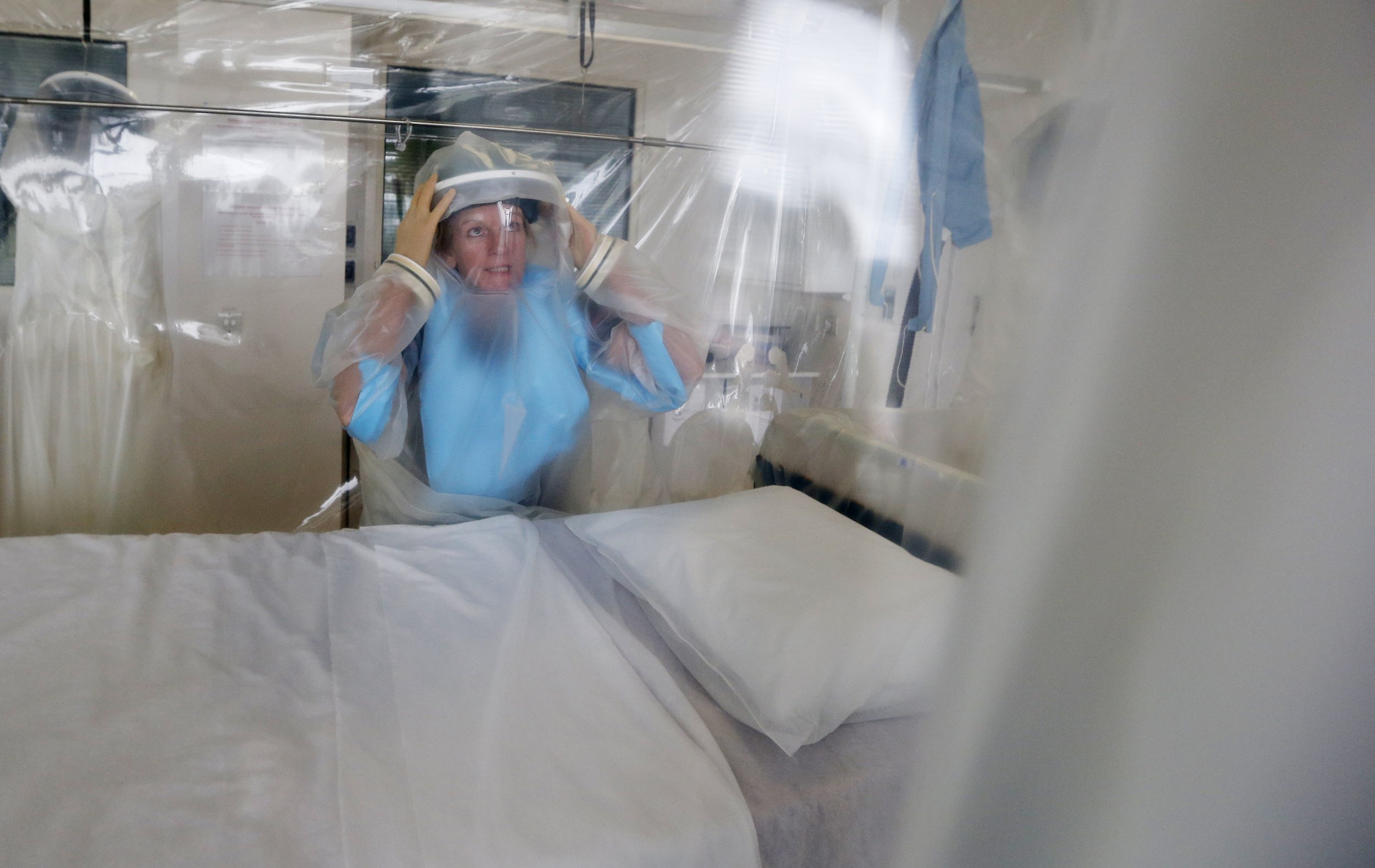 Beginning next week, U.S. researchers will begin testing an experimental Ebola vaccine on 20 healthy adult humans, the National Institutes of Health announced Thursday.
The trial, which was fast-tracked in response to the unprecedented Ebola outbreak in West Africa, will test the safety of an experimental vaccine developed by the NIH's National Institute of Allergy and Infectious Diseases and GlaxoSmithKline. The vaccine will be administered to study volunteers by way of injections into the deltoid muscle of the arm. Initial injections will contain a low dose of the vaccine, with higher subsequent doses.
Some of the studies that would ordinarily precede human clinical trials were waived by the FDA to expedite testing of this vaccine, so "we want to take extra special care that we go slowly with the dosing," Dr. Anthony Fauci, director of the NIAID, said.
In addition to the initial 20 volunteers, another 20 will be enrolled in October in a safety trial of a version of the same vaccine designed to prevent specifically against the Zaire strain of the Ebola virus, the strain that is associated with the current outbreak. This vaccine will also be tested on 60 healthy volunteers at the University of Oxford in the United Kingdom, and 40 healthy volunteers in Mali. Those trials are expected to begin mid-September.
Additionally, the U.S. Centers for Disease Control and Prevention is in discussions with Nigeria's federal health officials about the possibility of a safety study of the vaccine among healthy adults in that country, Fauci said.
The vaccine is not an Ebola treatment, but a potential means to prevent an individual from contracting the virus. The results of the safety study are expected by the end of this year, but Fauci noted that there is no way to predict if this vaccine could be ready for use in the current Ebola outbreak.
If the outcome of this study is positive, "the most scientifically sound thing would be to proceed with a study of further safety and efficacy," Fauci said. "The vaccine will come as soon as we can get the vaccine in a safe and effective way to people."
The World Health Organization on Thursday estimated that the death toll from the current outbreak, which has killed has killed 1,552 people so far, may eventually exceed 20,000 people.