Real-Life Transformer: Engineers Create Humanoid Robot that Transforms Into Car In One Minute
Imagine a real-life Optimus Prime that could transform from a robot into a vehicle. Although he remains fictional, his "cousin" has come to life.
Meet J-deite Ride, a 12-foot tall Japanese humanoid robot that can reconstruct into a car.
A trio of Japanese firms have developed the prototype with hopes of using it to carry passengers on amusement park rides, The Japan Times reports.
Kenji Ishida, CEO of Brave Robotics, who spearheaded the project, cites his childhood TV shows as his desire to make J-deite Ride a reality.
"The robots I've seen in animation movies since childhood all have this kind of look and they transform into or combined with each other to become something else with people on board," Ishida told Australian Broadcasting Corporation. "So I grew up believing that robots had to be capable of such things, which became my motivation to develop this robot."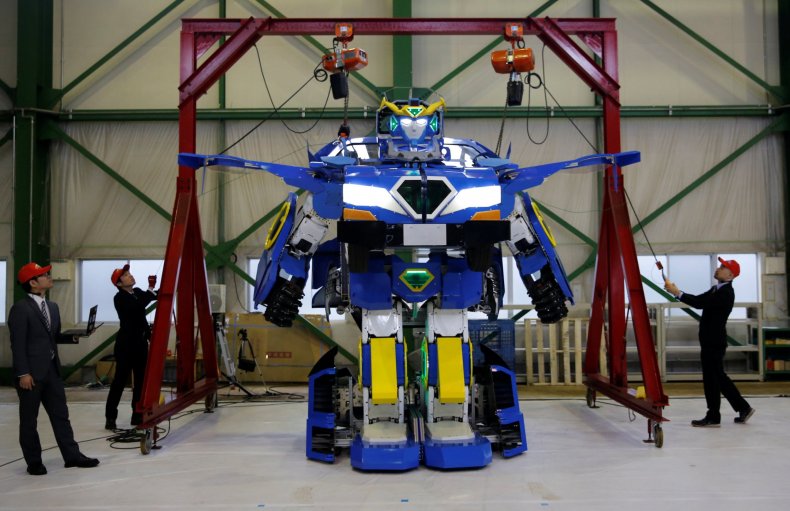 But, don't expect the bot to hit the amusement park (or road) anytime soon; it's only been tested in the factory so far, Ishida said.
Despite not being tested in the real world yet, the 1.6 ton bot has proved to be quite impressive. It has the capability to go from walking to driving on its four wheels, with two passengers inside. Whoever is in the driver seat, can even drive the vehicle. But if that person would rather sit back and relax, another user can operate the robot using a remote-control connected to a wireless network, according to a statement from Brave Robotics. The transformation from humanoid to car takes about one minute to complete.
Brave Robotics teamed up with Asratec, a robot consulting firm, and Sansei Technologies, an amusement rides manufacturer, to create J-deite Ride.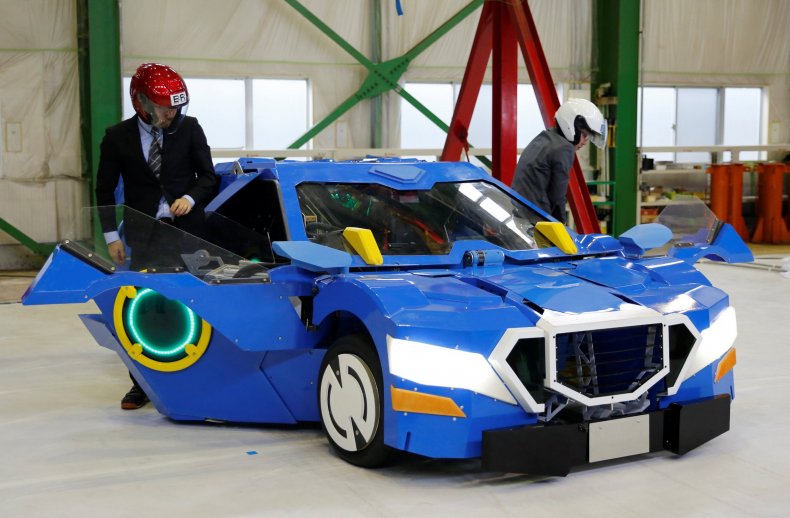 The companies plan to showcase the robot on May 5 at a festival in Japan. In November, J-deite Ride is scheduled to make its U.S. debut in Florida at the IAAPA Attractions Expo 2018.