Humans of New York Proves the Red Carpet Doesn't Have to Be Shallow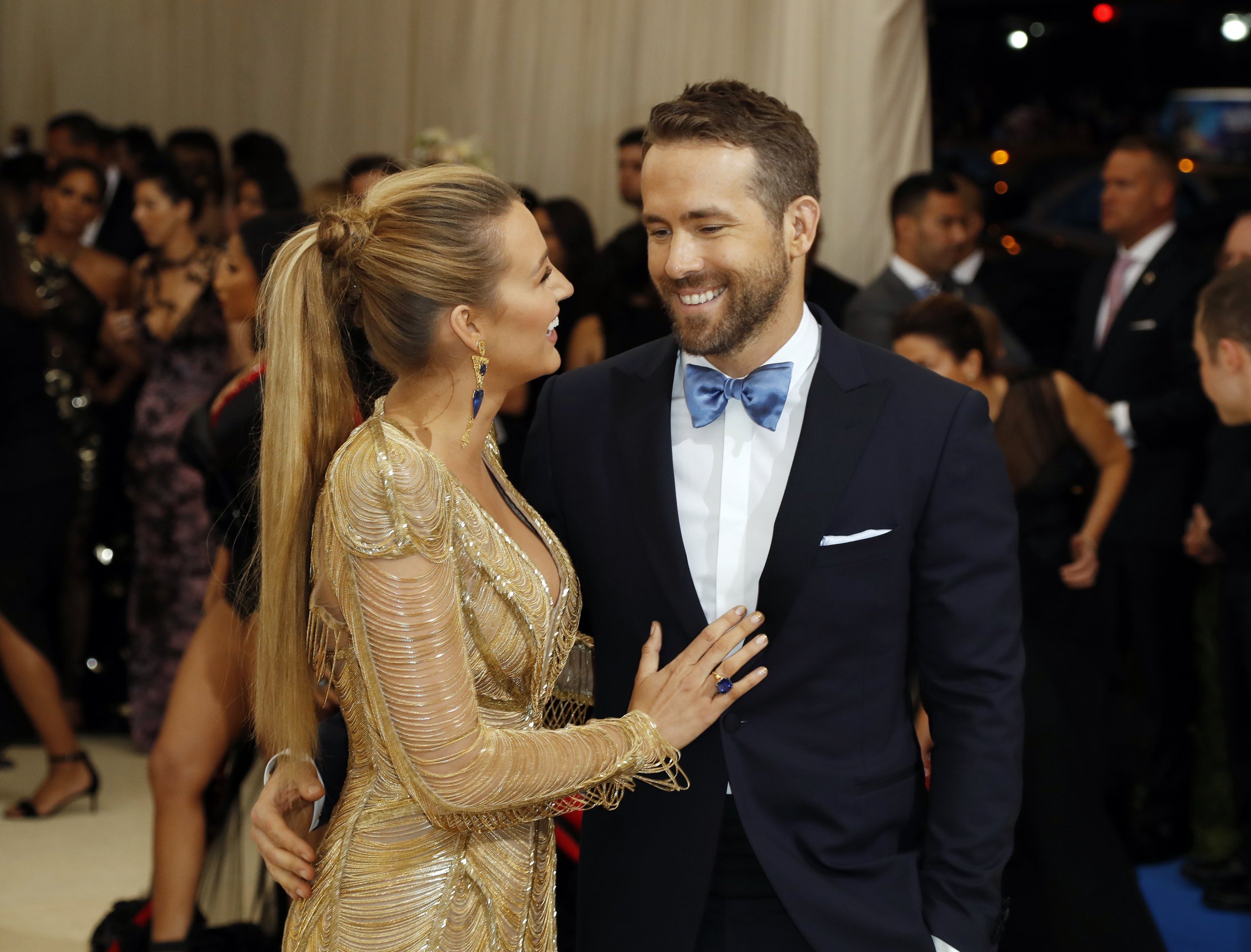 When Giuliana Rancic asked Amy Schumer about what she was wearing on the red carpet of the 2016 Emmy Awards, the comedian replied, "I'm wearing Vivienne Westwood and an OB Tampon." When Ryan Seacrest asked Emma Stone a similar question before this year's Oscars, where Stone would win the award for best actress, she said, "It's pink, and it has stars on it." And when a cameraman tried to scan Cate Blanchett's outfit and body from toes to head before the SAG Awards in 2014, the multi-award-winning actress crouched down to put her face in the frame and asked, "Do you do that to the guys?"
Soon after the Blanchett incident, the Representation Project launched the #AskHerMore campaign. "We're using the hashtag on Twitter to send suggested questions to reporters, in real time, whenever they risk devaluing the accomplishments of women in Hollywood," the nonprofit explained on its website, "and to spark deeper conversations in front of a national television audience."
But as the more recent Schumer and Stone incidents show, efforts to change the nature of red carpet conversations have not been entirely successful. That's perhaps what makes the Humans of New York blog's coverage of the Met Gala stand out as so unorthodox. The format may have been different—photographer Brandon Stanton was capturing still images rather than video on a live broadcast and seemed to be doing so in little-trafficked spots in the Metropolitan Museum of Art, rather than on a red carpet teeming with celebrities—but it nevertheless demonstrated a very different possibility.
Stanton, the creator of the wildly popular blog, for which he photographs and interviews humans in New York and more recently all over the world, is known for his moving portraits and brief snippets of quotes that seem to bring out his subjects' most honest, vulnerable and relatable selves. He managed to do the same with some of the guests at the high-profile, invitation-only Met Costume Institute event of the year.
Speaking of his fiancée, Serena Williams, Alexis Ohanian said that "she has the biggest heart. Everyone sees her success as an athlete, but all of that is layered on the size of her heart. She gives 100 percent of herself to everything she does—as a friend, as a lover and, soon, as a mother."
Ryan Reynolds spoke about his wife, Blake Lively, who last month told a reporter who asked about her outfit at Variety's Power of Women event, "Are we really doing this? Would you ask a man that?"
"She always responds with empathy. She meets anger with empathy. She meets hate with empathy. She'll take the time to imagine what happened to a person when they were 5 or 6 years old," Reynolds told Stanton. "She's made me a more empathetic person. I had a very fractured relationship with my father. Before he died, she made me remember things I didn't want to remember. She made me remember the good times."
"I feel like I'm just starting, but I think I'd be fine if it all went away," Selena Gomez said. "I get that from my mother. From the moment I started singing, she always reminded me that all of this was a privilege and could be taken at any moment. So singing is not how I define myself. I try to keep my identity rooted in my friendships and my faith."
Stanton also captured an exchange between Stephen Colbert and his wife, Evelyn McGee-Colbert: "He's so sexy. And he taught me the importance of being silly.
"Being silly is so important. Silly is the opposite of grief. It's throwing yourself into a moment without care. You can't always maintain your status as a dignified person—it gives you blinders. When you always expect the world to fulfill your expectations, it wears you down. It closes you off.
"So sexy."
Stanton's in-depth approach may not be feasible on the red carpet, when TV hosts are stopping dozens upon dozens of stars for the briefest of conversations. But surely there's a middle ground.