Humboldt Broncos Accident: GoFundMe On Pace To Reach $2 Million After Crash
A GoFundMe page for the families and victims of the 14 people killed when a bus carrying a junior hockey team crashed with a semi-trailer in Canada on Friday has raised more than $1.2 million of its $2 million goal.
The fundraiser, which was created on Friday, will help the families of The Humboldt Broncos and anyone affected by the crash.
"I am a resident of Humboldt, Sask and have a son that played for The Broncos Bantam A team just this past season. As you know The Humboldt Broncos Junior A team was involved in a serious accident. Please help us raise money for the players and families affected. Money raised will go directly to families to help with any expenses incurred," the description of the fundraiser reads.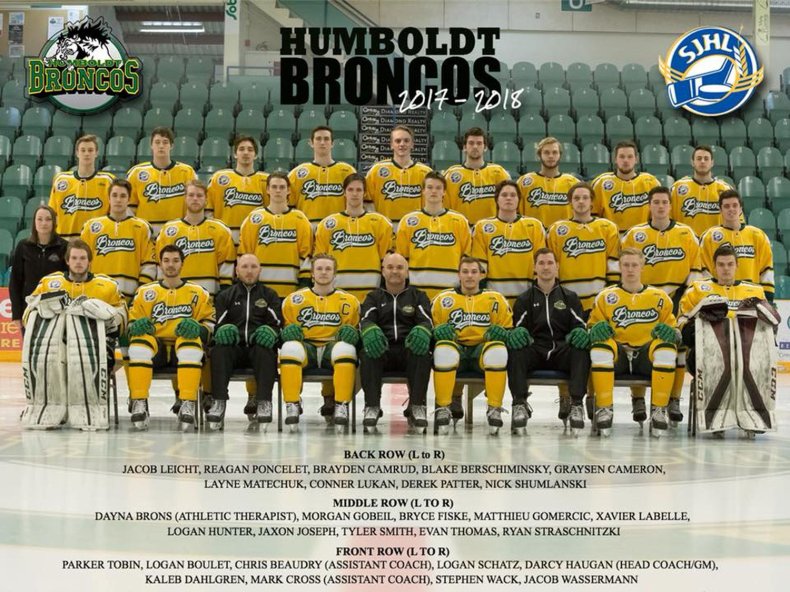 Newsweek has reached out to the organizer of the GoFundMe page but did not hear back in time for publication.
The junior hockey team was traveling on Highway 35, in Saskatchewan, Canada when their vehicle crashed into the semi-trailer on Friday. The team was on their way to face off in a playoff game against the Nipawin Hawks, local media reported.
Twenty-nine people were on the bus when the accident happened, according to local media RCMP. Three of the 15 people that were injured are in critical condition, RCMP reported. The victims of the crash have not been identified by authorities yet.
"This is every parent's worst nightmare. No one should ever have to see their child leave to play the sport they love and never come back," Trudeau wrote in a statement on Saturday. "To the entire Humboldt community: We are here for you. As neighbours, as friends, and as Canadians, we grieve alongside you."
President Donald Trump also sent his condolences to those who were affected by the crash in Canada.
"Just spoke to @JustinTrudeau to pay my highest respect and condolences to the families of the terrible Humboldt Team tragedy. May God be with them all!" Trump tweeted on Saturday.